Bee Garden Party Fundraiser
Date:
Location: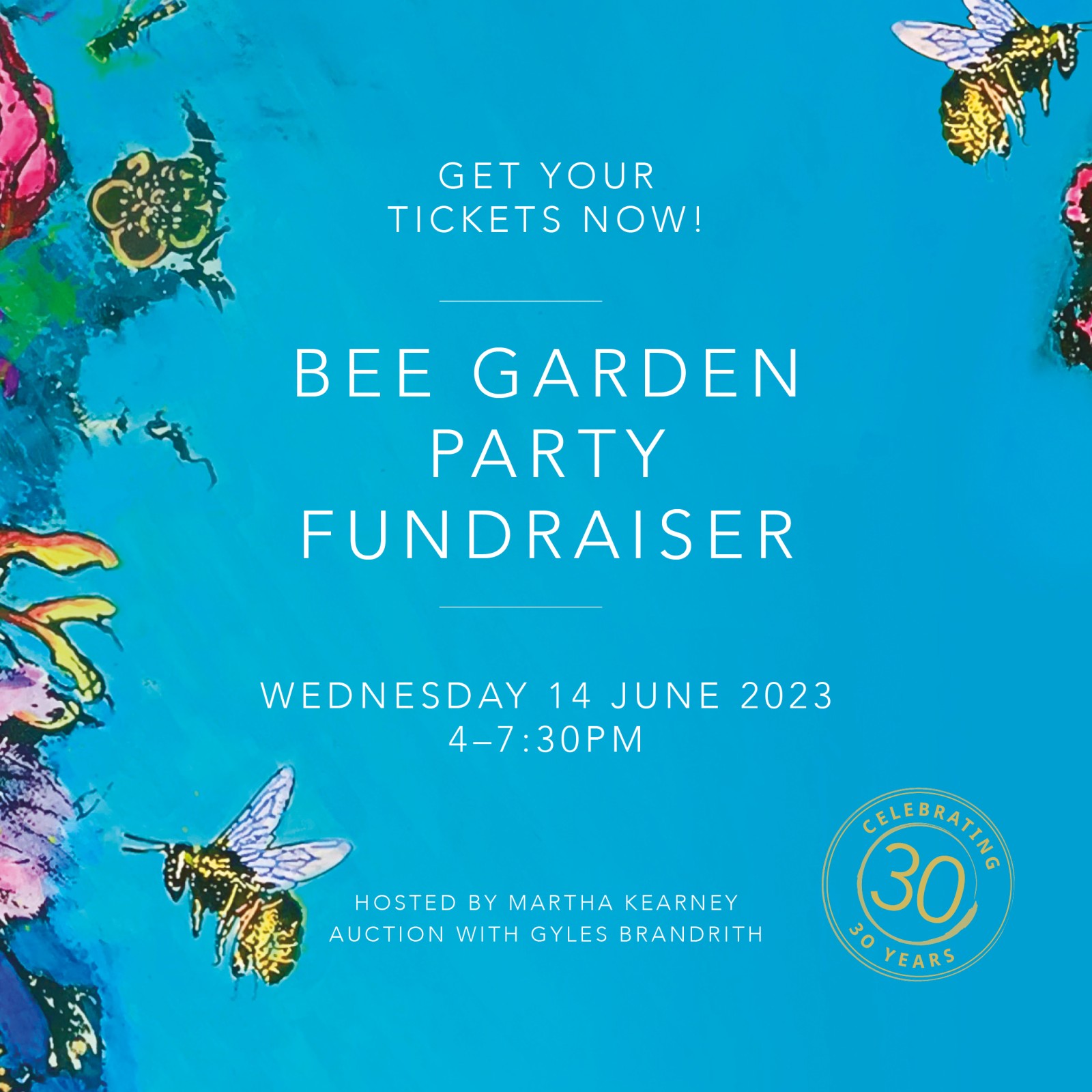 You are invited to a unique summer celebration of bees. Hosted by Martha Kearney and Gyles Brandreth. Guests from all walks of life, joined by VIP beekeepers! All within the flower and bee-bordered gardens of Marlborough House, Pall Mall.
Enjoy champagne, cocktails and canapés
Star prizes with Gyles Brandreth & Celebrity Auctioneer Charlie Ross
Celebrity Bee-Art Auction
Silent auction with fabulous prizes
Meet international bee experts
Mead and honey tastings
All with Bee Madrigals, music and bee-chat with new friends
Feel free to sport your best bee-fashion! Gyles Brandreth will award the most stylish!
4.00 - 7.30pm Wednesday, 14 June 2023 at Marlborough House Gardens, Marlborough Road, London, SW1Y 5HX