 Bord Bia Bloom
Date:
Location: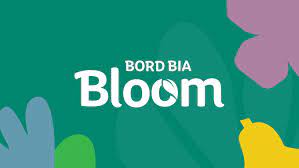 Bord Bia Bloom is a world-class, uplifting and innovative horticulture, food, and drink experience with nature and sustainable living at its heart. Originally created to promote plants, garden design, horticulture and gardening, Bord Bia's role in promoting food and drink has allowed Bloom to develop further. The show has grown into something which not only makes for a great day out, but also offers a huge range of practical information on everything from gardening, to growing fruit and vegetables, cooking and culture.
We are committed to improving the sustainability of the festival each year. We do this by reducing our impact on the environment, empowering visitors to make more sustainable choices when visiting the festival, and providing advice on how to live more sustainably at home.
We believe that Bord Bia Bloom is now the most-sustainably operated large-scale event in Ireland and we are keen to share our learnings with our peers so that we can improve the sustainability of the Irish events industry as a whole. Click here to learn more about sustainability at Bloom.