 Product Guru - Mini Huddle: Greetings cards and stationery
Date:
Location: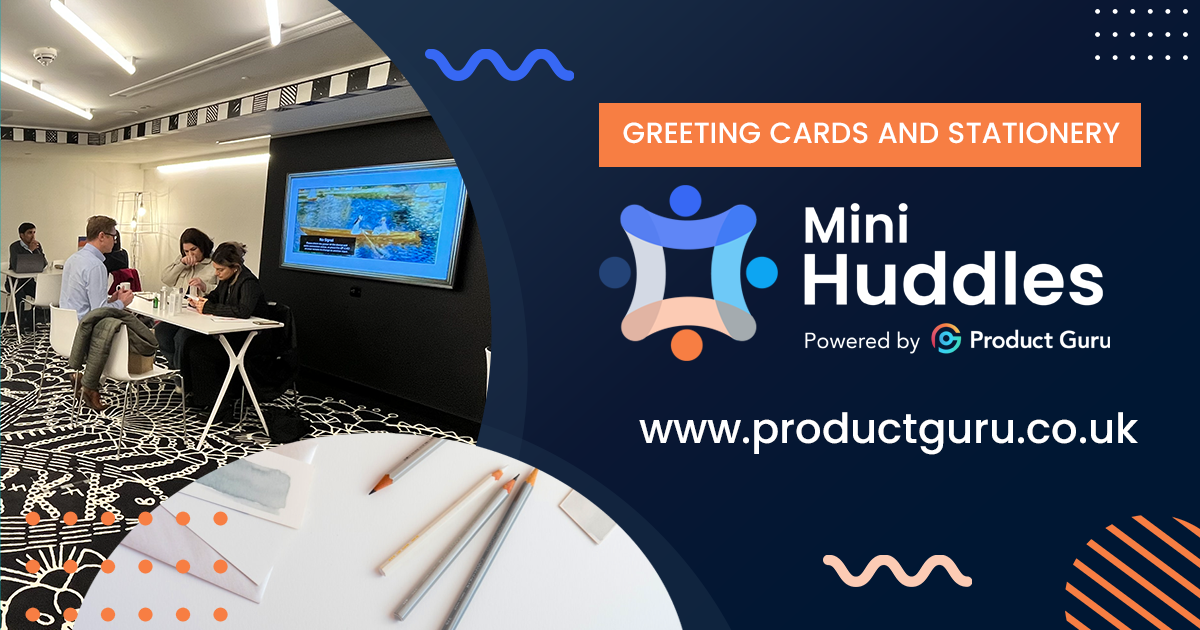 Mini Huddles are a series of meet-the-buyers events hosted by Product Guru in London. These curated events are an intimate version of Product Guru's flagship Huddle events. Brands taking part will meet six buyers from major retailers in one hour.
The Mini Huddles offer a simple and powerful way for brands to gain exposure in their category and get guaranteed face-to-face time with major retailers. Brands will spend eight minutes one-on-one with each retailer to introduce their brand. Driven by the Product Guru platform, all the events are technology-powered. Buyers are handed devices to access the range and commercial details of each brand they're meeting on the day. During and after the event, they're prompted to take action and provide feedback, making it easy to continue to engage and interact.
All events have strictly limited spaces available. If you're interested in joining one of the events, you can contact the Product Guru team events@productguru.co.uk and state that you're a member of the Giftware Association.