Events Sharing Lunch
Date:
Location: The GA, Federation House, 10 Vyse Street, Birmingham, 10 Vyse Street, Birmingham, West Midlands, B18 6LT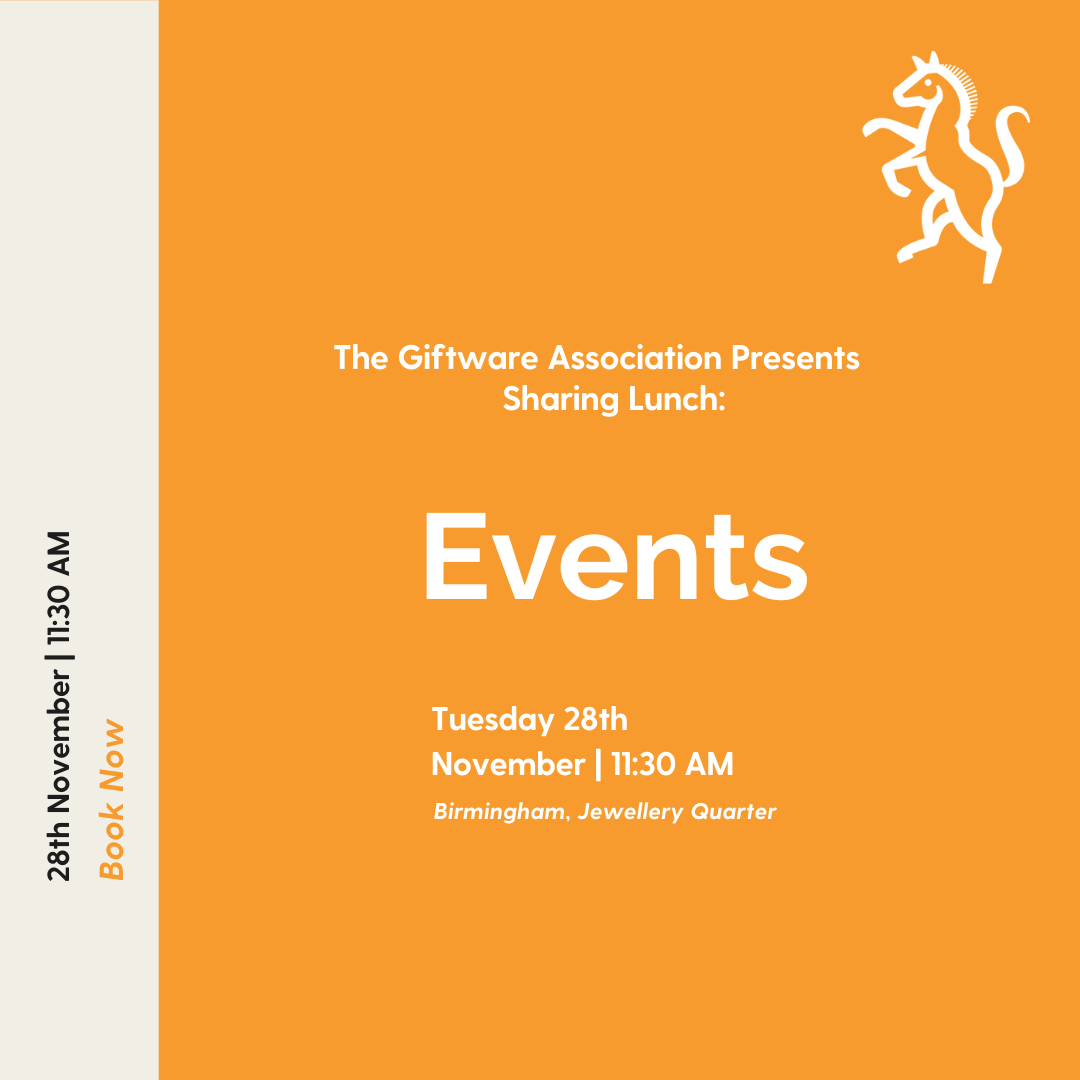 The Giftware Association's 'Sharing Lunch' will explore diverse industry events. Sarah Ward CEO of The GA will cover consumer shows, business events, networking and buying events. The session will provide a well-rounded perspective on the multifaceted landscape of our industry's events.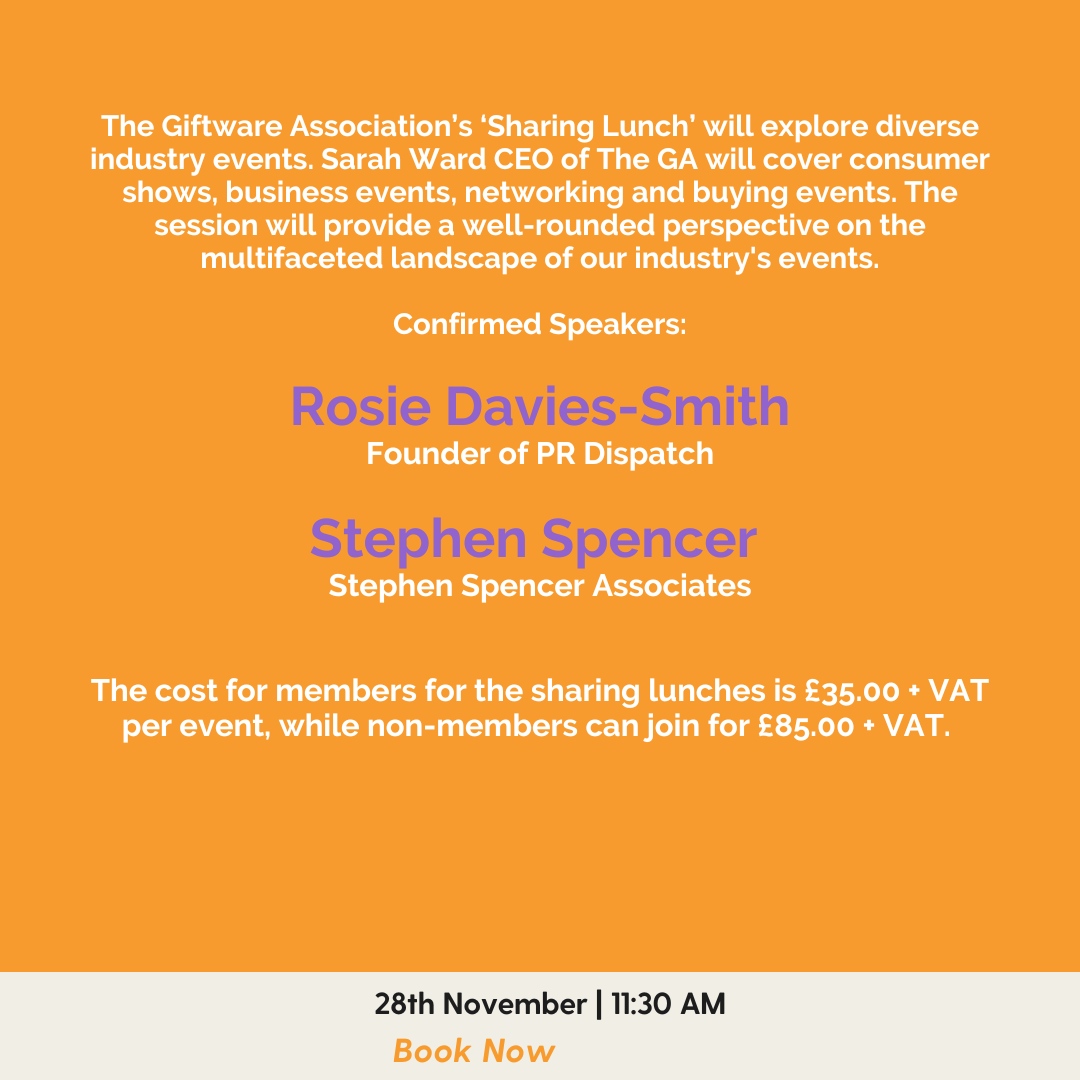 Rosie Davies-Smith, the Founder of PR Dispatch
Rosie will share her wisdom on using PR to elevate your brand to new heights.
Stephen Spencer Associates
Stephen Spencer will discuss the importance of ambience, for an experience that will transform how you approach trade shows.
£35.00 + VAT - Members
£85.00 + VAT - Non Members