AN INTRODUCTION TO CLEARBORDER - WEBINAR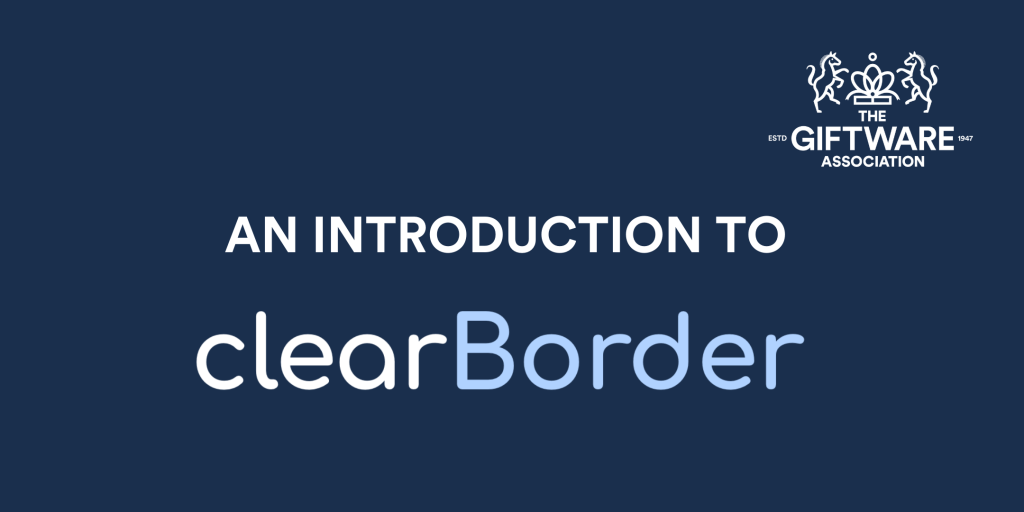 The Giftware Association is proud to present an introduction to Clearborder.
Clearborder can provide you and your business the training and development it needs when you are thinking of trading overseas. They combine unique expertise and deep knowledge of international trade, border processes, and business needs.
Their online, on-demand, modular training, and on-hand support gives your business the knowledge and confidence you need to trade seamlessly across international borders.
The website will be a brief introduction to the trade training, and will cover;
Introduction
State of the UK Border in 2022
UK Border Changes on January 1st 2022
Proposed UK Border Changes for July 2022
clearBorder services:
- online Training (including a 2 minute video showing the online training)
- Border Ready Advice service (for immediate/urgent one-off international trade queries)
- clearBorder Consultancy
- Summary
- Q and A