 ARE YOU LOOKING TO EXPAND YOUR COMPANY GLOBALLY?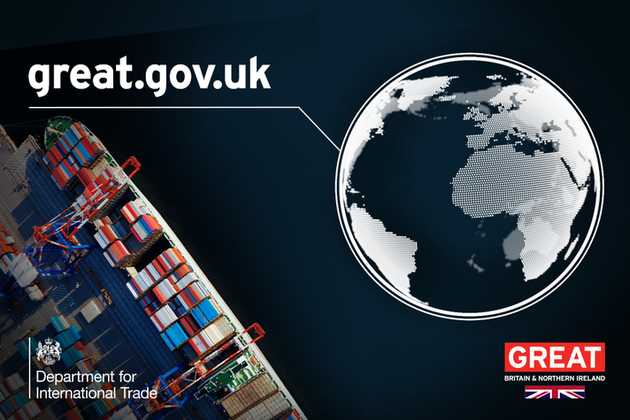 Having been at Spring Fair and spoken to a fair few companies it has become apparent that a lot of companies out there don't know where to start or how to make the next step into the global market place. This is where the Department for International Trade can help UK Companies with a wealth of knowledge and experience. The DIT also encourage and support overseas companies to look at the UK s the best place to set up or expand Business. In case you were wondering what the DIT do:
DIT Responsibilities
- International trade & Investment
- Helping UK companies achieve their potential overseas through exporting
- Encouraging investment in the UK by overseas businesses
- Helping more UK companies to export via online channels
Noel Quinn, Group General manager of Head of Commercial Banking at HSBC states "It has been proven that a business which involves itself in overseas markets will achieve a higher growth rate in revenue than those that are purely domestic" Which is great news for those that are looking to take the leap, so where to start? Below are the Expert Export Advisors by Region who can be your first point of call.
Birmingham
Jane Matty, International Trade Advisor - jane.matty@mobilr.trade.gove.uk
Patrick McCarron, UK Relationship Manager - patrick.mccarron@mobile.trade.gov.uk
Suzy Bolton, International Trade Advisor - suzy.bolton@mobile.trade.gov.uk
Coventry & Warwickshire
Liz Blackford, International Trade Advisor - Liz.blackford@mobile.trade.gov.uk
Brian Mountford, International Trade Advisor - brianm@cw-chamber.co.uk
East Of England
Mary Lewis, International Trade Advisor East of England - mary.lewis@mobile.trade.gov.uk
Herefordshire & Worcestershire
Alison Avery, International Trade Advisor - alison.avery@mobile.trade.gov.uk
London
Stuart Facey, International Trade Advisor - stuartfacey@tradelondon.org.uk
Michelle Field, International Trade Advisor London - michellefield@tradelondon.org.uk
Timothy Shaw, Midlands Engine, China - tim.shaw@mobile.trade.gov.uk
North West
Divia Patel Smith, International Trade Advisor - divia.patelsmith@tradenw.org
Gill Carr, International Trade Advisor South East - gill.carr@tradesoutheast.com
Adrian Dent, International Trade Advisor South East - adrian.dent@tradesoutheast.com
Philip Johnson, International Trade Advisor South East - Philip.Johnson@tradesoutheast.com
If you need any extra support or queries then please contact us at enquiries@ga-uk.org