 AUTUMN FAIR ANNOUNCES LINE-UP OF ENTICING HOME BRANDS
AUTUMN FAIR ANNOUNCES LINE-UP OF ENTICING HOME BRANDS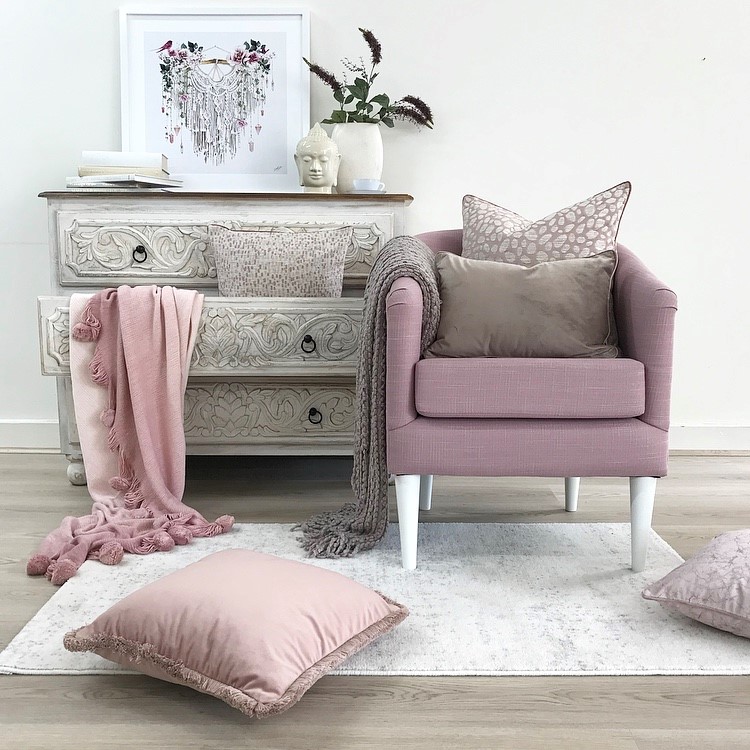 With nearly a week to go until the doors open to the UK's leading wholesale marketplace for home, gift and fashion, Autumn Fair has revealed an enticing list of brands joining The Home, Living & Decor and The Summerhouse destinations from the 3rd - 6th September at NEC Birmingham with an exciting focus on textiles.
Visitors to the UK's one-stop-shop for sourcing the newest and most innovative products will discover furniture, textiles, interior accessories, and gifts from hundreds of exhibitors including Pad Home, Malini, J.J. Textile, Walton & Co, Lows of Dundee, Gallery Direct, Hill Interiors, Bronte by Moon, Art Marketing, Blooms by Samuel Baker, Casa Verde and many more. CIMC Home, Harrow Trading, McGowan & Rutherford, London Ornaments, Wild Java, Ancient Mariner Furniture, Richard Cooper Bronze, Sompex, Deluxe HomeArt, Febland Group, Besp-Oak Furniture, Final Touches, Edge Company, Katrina Hampton by Ambassador Textiles, Teal International, Satchville Gift Company and Dutch Imports & Daughters are amongst the other leading brands presenting their new ranges and next bestsellers.
Showstopping textiles will attract attention in both destinations and offer newness and creativity. Pad Home will introduce buyers to Avalana's lovingly hand-painted prints which adorn wall murals, wallpapers and soft furnishings to phone cases. Each design is inspired by the beauty of the natural world and transforms an interior space with a feeling of escapism and joy. J.J. Textile designs beautiful wool blankets, cushion covers and throws in pure wool and blends of wool and cotton featuring unique designs by Jurate Jakstaite. Recently expanding its manufacturing to the UK, offering a captivating collection of exquisite, recycled cotton blankets. Ambassador Textiles with Katrina Hampton will present chic and high-quality faux fur soft furnishings and interior accessories.
Designed in Yorkshire, Walton & Co create beautiful table linens, soft furnishings, rugs and soft toys which combine the latest interiors trends with functionality. Tweedmill Textiles designs are influenced by the serenity of its home in Flitshire. Celebrating the versatility of wool, from recycling yarn to weaving traditional Tweed, the extensive accessories collection is produced using exceptional craftsmanship and skill. Bronte by Moon, produce beautiful woolen accessories in timeless British designs within one of Britain's rare vertical woolen mills - Abraham Moon in Yorkshire. The extensive range fuses contemporary and classic design while incorporating beautiful colours and is often inspired by the beauty of the British landscape.
Malini returns to Autumn Fair this season to exclusively launch their new season's collection of soft furnishings. Buyers will discover a variety of designs including foil prints, embroidery, faux fur, velvet and jacquards. Indra Importer specialises in authentic Indian home soft furnishings. Rugs, throws, and cushions reflect the rich cultural heritage of India, celebrating traditional skills and natural materials.
Full lifestyle brands will offer buyers extensive collections and variety of product. Gallery Direct offers a complete home solution for interiors and outdoor living with 6000 products. Experts are set to guide visitors through cohesive looks and key pieces from their current and forthcoming seasons including Art Marketing's trend led, decorative interiors products. Hill Interiors will showcase their new indoor and outdoor furniture collections, faux floral brand The Recipe Flowers and this year's highly anticipated Christmas collection. Lows of Dundee bring an extensive collection of horticultural and homeware products including style led yet functional garden accessories and inspired festive decorations.
Casa Verde returns to The Summerhouse destination to launch a host of new products and festive decorations including the new Delphi range of pots available in nature inspired hues, the new range of witty and practical garden signs and, for the festive season, a stunning range of decorations made from recycled glass.
Also showing in The Summerhouse, look out for Deluxe HomeArt's innovative new Wetlook LED candles, featuring resin on top to create an effect that looks like liquid candles; and BLOOMS by Samuel Baker, a curated collection of objects, colours, faux botanicals and herbaceous fragrances for the home and body. Exploring the natural world, unearthing natural materials and examining organic structures play an important role within the design process, and visitors will discover new collections as well as the BOTANIST / COLLECTION 23 of faux stems and a featured fragrance by Samuel Baker which instantly uplifts and refreshes interiors with objects, fragrance as well as a bath and body collection to boost mood and vitality with essential oils.
Visit www.autumnfair.com for more information.
For further press information, images and interviews, please contact Philippa Suitters at Good Results, E: philippas@goodresults.co.uk
About Autumn Fair
As the buyers one-stop marketplace for everything new and on-trend for 2023, Autumn Fair is the leading home, gift and fashion buying showcase. It runs from 3rd – 6th September at NEC Birmingham.
A launchpad for new collections, new innovations and product inspiration, Autumn Fair is well-established as the UK's most vibrant marketplace for wholesale home, gift, and fashion. As the definitive 'shop for shops', the show supports the retail industry like no other. The four-day event is centrally located and easily accessible at the NEC Birmingham, offering the best products and inspiration just in time for the Golden Quarter, providing the perfect opportunity for buyers to top up their stock and make last minute orders in time for retail's busiest and most profitable time of year.
Offering a treasure trove of new ideas and new trends just waiting to be discovered and displayed in shops, garden centres, showrooms, or e-commerce platforms, Autumn Fair is the place to touch, feel, and experience what's new and innovative across the home, gift, and fashion retail industry.
The show encompasses 11 sectors within four destinations – Home which includes Home, Living & Décor, Everyday, and The Summerhouse; Gift including Gift, Beauty & Wellbeing, Greetings & Stationery, and Kids, Toys & Play; and Moda fashion featuring its own Catwalk as well as Jewellery & Watch, Clothing, Fashion Accessories, and Footwear; plus, with the newly launched responsible sourcing show Source Home & Gift, the variety of products at Autumn Fair is unmatched. From contemporary gifts to greeting cards, candles and garden accessories, children's toys and outerwear, footwear and furniture, there's endless opportunities to find your next bestsellers.