 AUTUMNN FAIR INTRODUCES COVID-19 STATUS CHECKS AND DELIVERS INDUSTRY-LEADING SAFE AND SECURE GUIDELINES
With its doors re-opening for the first time in 18 months from the 5th – 8th September at the NEC Birmingham, Autumn Fair, co-located with Moda, has introduced COVID-19 status checks for all attendees on arrival at the show. In addition, it has updated its Safe & Secure Guidelines to deliver industry-leading health and safety measures to put the show community at ease as it plays a key role in reigniting the UK retail industry.
Following the government's latest guidance, and working in consultation with the Association of Event Organisers (AEO), it has been confirmed that this September's Autumn Fair will ask all attendees, including visitors, exhibitors, contractors, venue and organiser staff, to verify their COVID-19 status on arrival. This means all attendees will need to demonstrate proof of COVID-19 status for entry to the event. This will need to be one of the following:
• Proof of completion of a full course of vaccination two weeks prior to arrival.
• Proof of a negative Lateral Flow Test taken within 48hrs of arrival (retaken and reported every 72hrs).
•             Proof of natural immunity shown by a positive PCR test result for COVID-19, lasting for 180 days from the date of the positive test and following completion of the self-isolation period.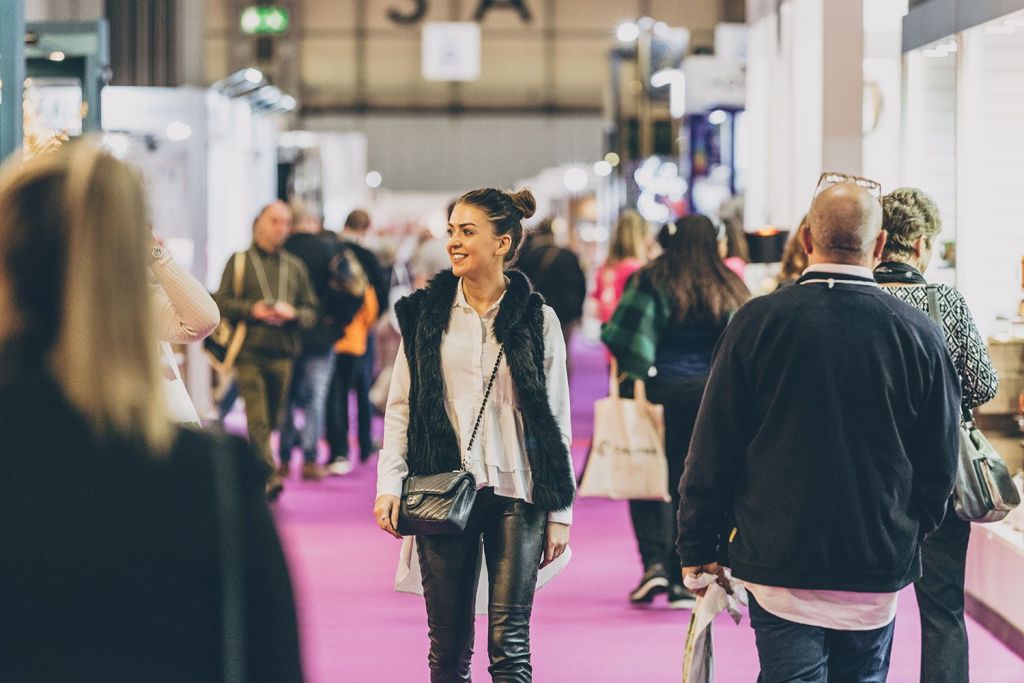 Further details on how to prove your COVID-19 status and FAQs can be found at https://www.autumnfair.com/contact-us/visit-faqs and further information for international exhibitors and visitors will be provided very soon.
Connecting its customers and communities safely and comfortably has been, and continues to be, a top priority for Autumn Fair and Moda. Its Safe & Secure guidelines for exhibitors and visitors, available at https://www.autumnfair.com/safe-secure, provide a transparent view on how the show's organisers are creating a trusted space for trading, networking, inspiration, and more. Over the last year, the event's organiser, Hyve Group plc, has been at the forefront of creating COVID-safe event protocols, working closely with industry association AEO to establish the guidance which has been approved by UK government. Its Safe & Secure stamp, visible onsite, indicates the highest health and safety standards across its global events, including Autumn Fair.
Ian Solomon, Operations Director, Hyve Group plc, says: "The health and safety of our customers and community have been, and continues to be, a top priority as we return to delivering events and facilitating trade again. As such, it was imperative for Autumn Fair and Moda to verify attendees' COVID-19 status on arrival. We have made the decision to implement COVID-19 status checks, even though this is not currently mandated within government guidelines, as the evidence suggests that this is the best way for us to reduce the risk of transmission within the event itself. Putting these checks in place adds an additional layer of reassurance for all attendees once they are inside the event. Furthermore, our risk assessment is substantial, and the updated Safe & Secure guidelines are designed to deliver industry-leading health and safety standards and procedures that will help put the minds of our community at ease."
Other key features of the updated guidelines include a reduced contact registration system, a Code of Conduct, and exhibitors have been given a wealth of advice on exhibition stands, including guidance on stand layout, data capture, staffing and displaying product effectively. Autumn Fair will also be a mask friendly event. Whilst it is no longer mandatory to wear masks within event spaces, organisers are encouraging all attendees to consider wearing masks, especially when in enclosed or crowded spaces.
Already the definitive marketplace for the home and gift industry, the forthcoming Autumn Fair is set to be the largest Home, Gift and Fashion event for the autumn season. Co-located with Moda, it now offers visitors a compelling mix of fashion, footwear, and jewellery within key shopping destinations – Home, Gift, Fashion, Design and Source.
Julie Driscoll, Managing Director, Retail & Fashion, Hyve Group plc, comments: "Autumn Fair is a curated show for a new era of retail, designed to reinvigorate the industry and provide the essential networking and product inspiration that the industry has missed during the pandemic. All the measures being put in place are to help exhibitors and visitors feel confident about attending events once again. There is huge pent-up interest, but quite rightly we need to provide clear information and the correct procedures. The new guidelines enable exhibitors and visitors to understand what to expect on site. With our long-standing heritage and experience, we can confidently deliver a trusted platform and marketplace for physical business to take place again and give buyers the chance to discover a whole host of inspirational products and collections from returning favourites, as well as new, sustainable, made in Britain, and a huge number of 'exclusive to the Autumn Fair' brands."
Sarah Laker, owner of Stationery Supplies adds: "I never thought I'd miss trade fairs, but I do. Nothing quite beats the thrill of walking down the aisles and finding just what you were looking for, or even better, that holy grail of a product you didn't know you needed. I'm really looking forward to getting back to trade shows and attending Autumn Fair to hunt for sustainable stationery, greetings cards and gifts from independent UK businesses."
The full updated Safe and Secure Guidelines can be viewed at https://www.autumnfair.com/safe-secure with a dedicated section for exhibitors at https://www.autumnfair.com/safe-secure/guidelines-for-exhibitors.
About Spring & Autumn Fair
For brands from wholesale suppliers to quirky designers who want to trade with serious retailers and buyers, Spring & Autumn Fair is the year-round platform that drives unrivalled trading success. Our heritage makes us your trusted partner.
Autumn Fair will return to the NEC Birmingham on 5th – 8th September 2021 for its next physical edition. Visitors can now register to attend www.autumnfair.com/visitor-registration and exhibitors can apply to be part of the show www.autumnfair.com/get-in-touch.