 BCTF ONLINE TO WELCOME THE BEST OF BRITISH MAKERS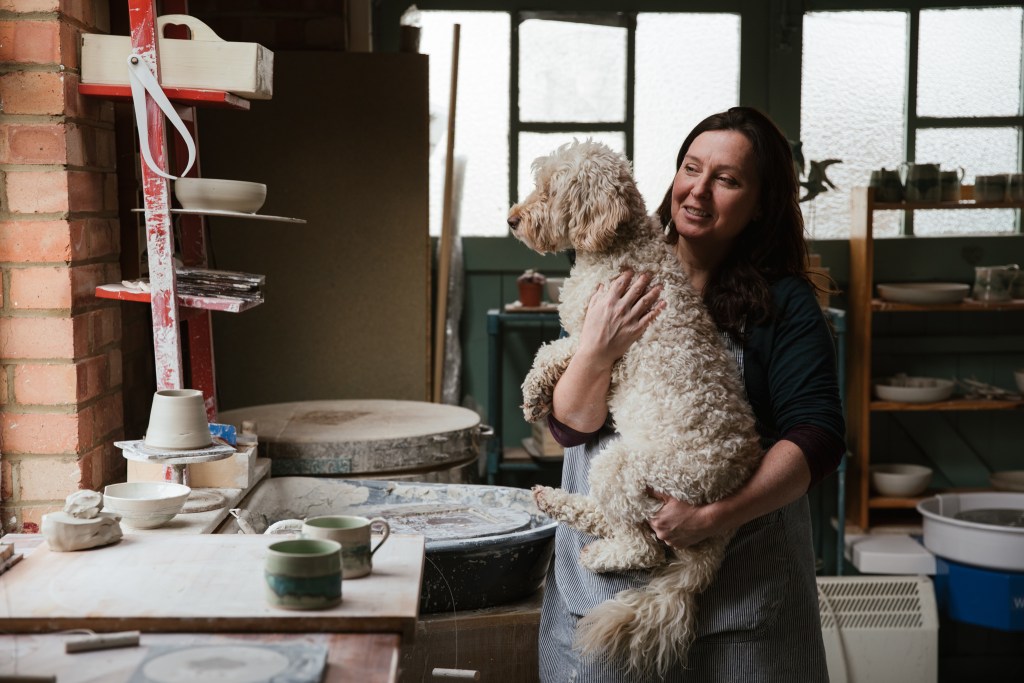 Lorna Gilbert
The British Craft Trade Fair (BCTF) is now less than two weeks away from the launch of BCTF Online 2021, which will run from June 27 – July 1 and is unaffected by any changes to the lockdown roadmap.
Some of the best British makers are getting ready to present their latest collections to gallery owners and other independent retailers, with products that range from ceramics, fine art and glasswork to jewellery, fashion accessories, greeting cards and home fragrances, all handmade here in the UK.
This year's event will feature an inspirational and eclectic mix of new makers and popular returning exhibitors, who are keen to showcase their work in a safe and secure environment which displays it to the best possible advantage.
BCTF Online is a buyer-led event where exhibitor profiles are designed for ease of use with minimum clicks and fuss. Retailers will have the option of initiating live chats, video calls or voice calls with participants, as well as viewing their introductory videos and downloading price lists and order forms.
Already operating from the fastest, most user-friendly digital platform available to the industry, BCTF online offers even more functionality in 2021 than at last year's shows, with a meeting scheduling feature and the option for exhibitors to link specific products directly to their own web-shops. Such features have been developed to drive direct sales to hard hit companies and to facilitate the buying experience.
This is the first edition of BCTF Online for new owner, Kerrison Exhibitions, which completed its acquisition of the show in April of this year. Director, Matt Miller says: "We are hugely looking forward to our first online event for the British Craft Trade Fair, which precedes our return to the physical
show in April 2022. There are some fantastic designer-makers lining up to join us and we can't wait to welcome the loyal – and by now rather long-suffering - retail community back to both the online and live events."
New for the 2021 show are companies such as: Bagstock & Bumble, Beadstorm Designs, Caroline Gallup, BJ Canvas Creations, Elsiem Jewellery, Japanese Papercraft, Jo-Bo Designs, Leona Stewart Glass, Louise O'Connor, Mind & Full, Notes and Clips, Olivia Jeffries, Roots, Sobo & Co Jewellery, Susan Swales and Wendy Bell Designs.
They join a host of BCTF stalwarts including: A Little Trinket, Anna Roebuck Art and Jewellery, Betsy & Els, Bo-Peep Handmade, Contrary Mary Designs, Janet Leitch, Jilly Ray, Jim Stringer Quirky Metals, Lorna Gilbert Ceramics, Rachel Meehan Pictures and Words and Rhian Winslade.
There will also be a content programme during the event, where Trade Mark Attorney, Kelly Hudson ,of McDaniels Law, will share her knowledge on Monday 28th at 15.00; Design Nation's Hayley Banks will give a talk about makers supporting one another and the power of networks on 29th at 2.00pm and Patricia van den Akker of the Design Trust will give a workshop followed by Q&A session on Wednesday June 30th at 16.00 about how to create a more sustainable creative business.
For more information and to register as either a maker or retailer visit: https://bctf.co.uk/