 Brand Licensing Europe's online platform opens today
Brand Licensing Europe's online platform opens today as over 180 exhibiting companies are confirmed, and host of retailers and manufacturers pre-register to attend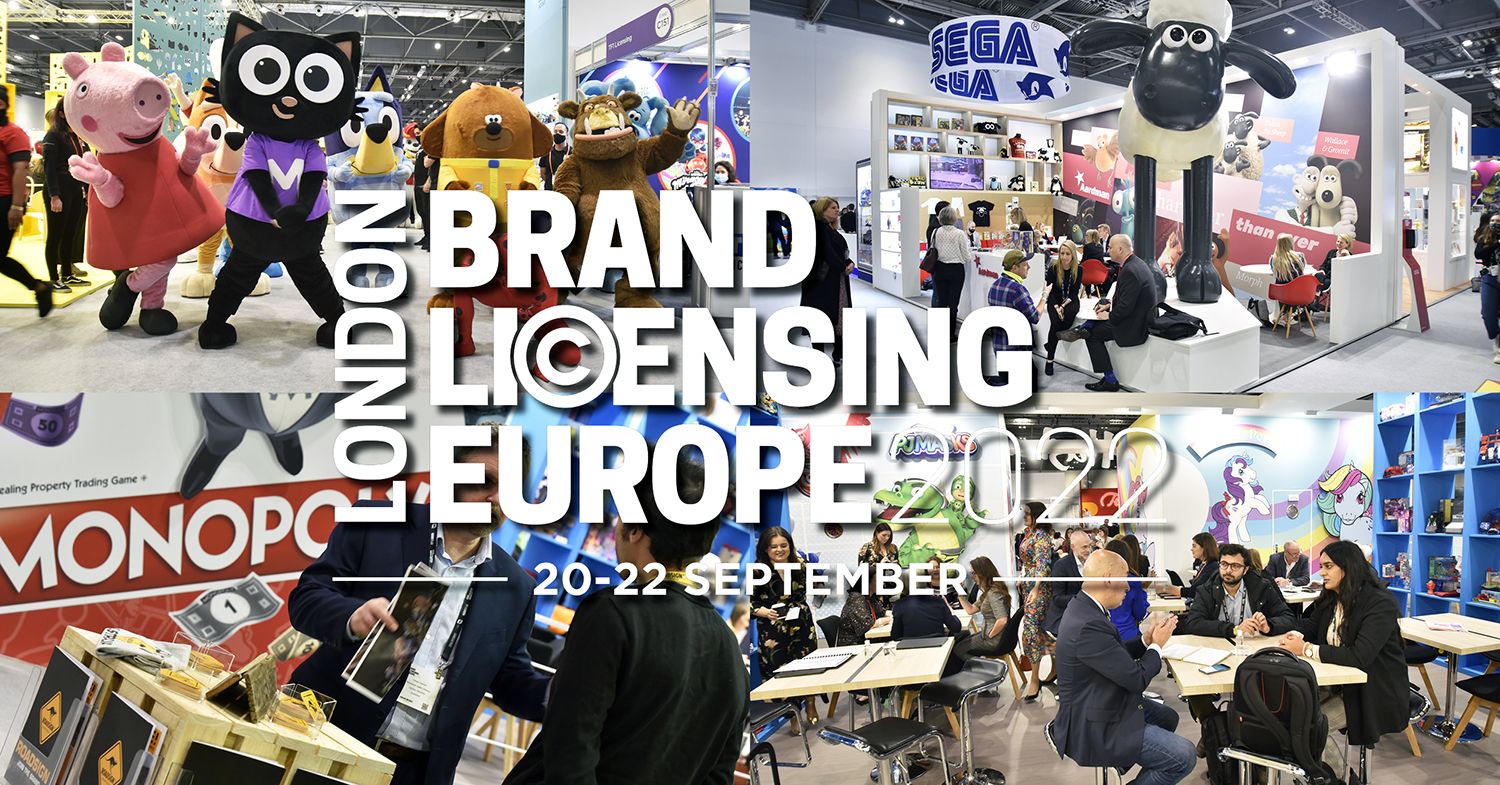 · Brand Licensing Europe 20-22 September 2022, ExCeL, London
· Online follow-up dates 26-28 September 2022
· Registered attendees can start searching the Brand Directory, exhibitor profiles and plan their calendar
· Online planner allows for allowing visitors and exhibitors to connect pre-show
Brand Licensing Europe (BLE) opens its online platform as organisers confirm more than 180 exhibiting companies and thousands of retailers and manufacturers have registered to attend the event, which takes place on 20-22 September at ExCeL London.
From today, anyone who is registered for BLE can use the online planner to drop off a virtual business card to request a call from exhibitors, search for license-ready brands as well as the exhibitors who represent them, plan their calendar during the show, and book meetings through the Matchmaking function.
Registered attendees include Amazon, ASOS, Primark, Unilever, Marks & Spencer, Morrisons, HMV, Clementoni, Difuzed, Panini France, DeAgostini and many more.
BLE is Europe's leading event for licensing and brand extension and, this year, it is jam-packed with brands, educational sessions, keynotes, networking opportunities, activations, and brilliant content bringing this year's fashion theme to life including daily catwalk shows.
The event boasts a wide range of exhibiting companies from across the globe with strong representation of Europeans and internationals as well as the UK. Together they represent thousands of brands, from sports and lifestyle to TV and movie characters and franchises, celebrities and influencers, artists, publishing, music, video games and theme parks, museums and galleries.
Brands represented on the show floor include Barbie, Peppa Pig, Care Bears, Sonic the Hedgehog, Banana Republic, Barbapapa, Dobble, The Batman, Peanuts, Bluey, Gudetama, Shaun the Sheep, Asterix, Kellogg's, Monopoly, V&A Photography, Pringles, Peter Rabbit, Formula 1, Le Petit Prince, UCLA and thousands more. The Brand Directory will help attendees to understand who owns the rights to each brand, and who to meet with during the event.
Anna Knight, SVP of Licensing, Informa Markets: "The BLE Online Platform is so much more than a meeting facilitator. If you've ever wondered who owns the rights to which brands, the brand directory allows you to pinpoint who owns what IP. You can also view company profiles, see the content at the show, and plan it into your calendar to better manage your time at the event. Having all of this in one place is like having a pocket PA – it's a brilliant tool for maximizing your time at BLE and plan everything ahead of time so you know exactly what you're doing when, and can even build in breaks for browsing, recharging and networking.
"We have found that the BLE Online Platform is especially appreciated by newcomers to the industry – and to BLE – who know what brands they're interested in, but not necessarily who owns the rights to that brand, and also to determine which days are most relevant to them from a content perspective to maximise ROI."
About Brand Licensing Europe
Launched in 1998, Brand Licensing Europe is the only pan-European annual event dedicated to licensing and brand extension. The London event features over 2,500 brands and more than 7,500 licensees, manufacturers, retailers, distributors, and licensing agents. Brand Licensing Europe is a part of the Global Licensing Group at Informa Markets, the licensing industry's leading trade show organiser and media partner. Its mission is to provide licensing opportunities around the world by bringing brands and products together.
About Global Licensing Group
The Global Licensing Group at Informa Markets is the licensing industry's leading tradeshow organizer and media partner. Its mission is to provide licensing opportunities around the world by bringing brands and products together. The following events and information products are produced for the licensing industry by the Global Licensing Group at Informa Markets: Licensing Expo, Brand Licensing Europe, Licensing Expo Japan, Licensing Expo Shanghai, The Licensing Leadership Summit, License Global magazine, License Global Daily E-News and The Licensing Mixtape podcast. Global Licensing Group events are sponsored by Licensing International.
About Licensing International
Licensing International is the leading trade organization for the global licensing industry. Licensing International's mission is to foster the growth and expansion of licensing around the world, raise the level of professionalism for licensing practitioners, and create greater awareness of the benefits of licensing to the business community at large. Founded in 1985, Licensing International members in over 40 countries enjoy access to an array of benefits, including extensive educational programming and worldwide networking events. Visit LicensingInternational.org for more information and to utilize licensing's definitive online resource.