 CREATED BY THE RIDLEYS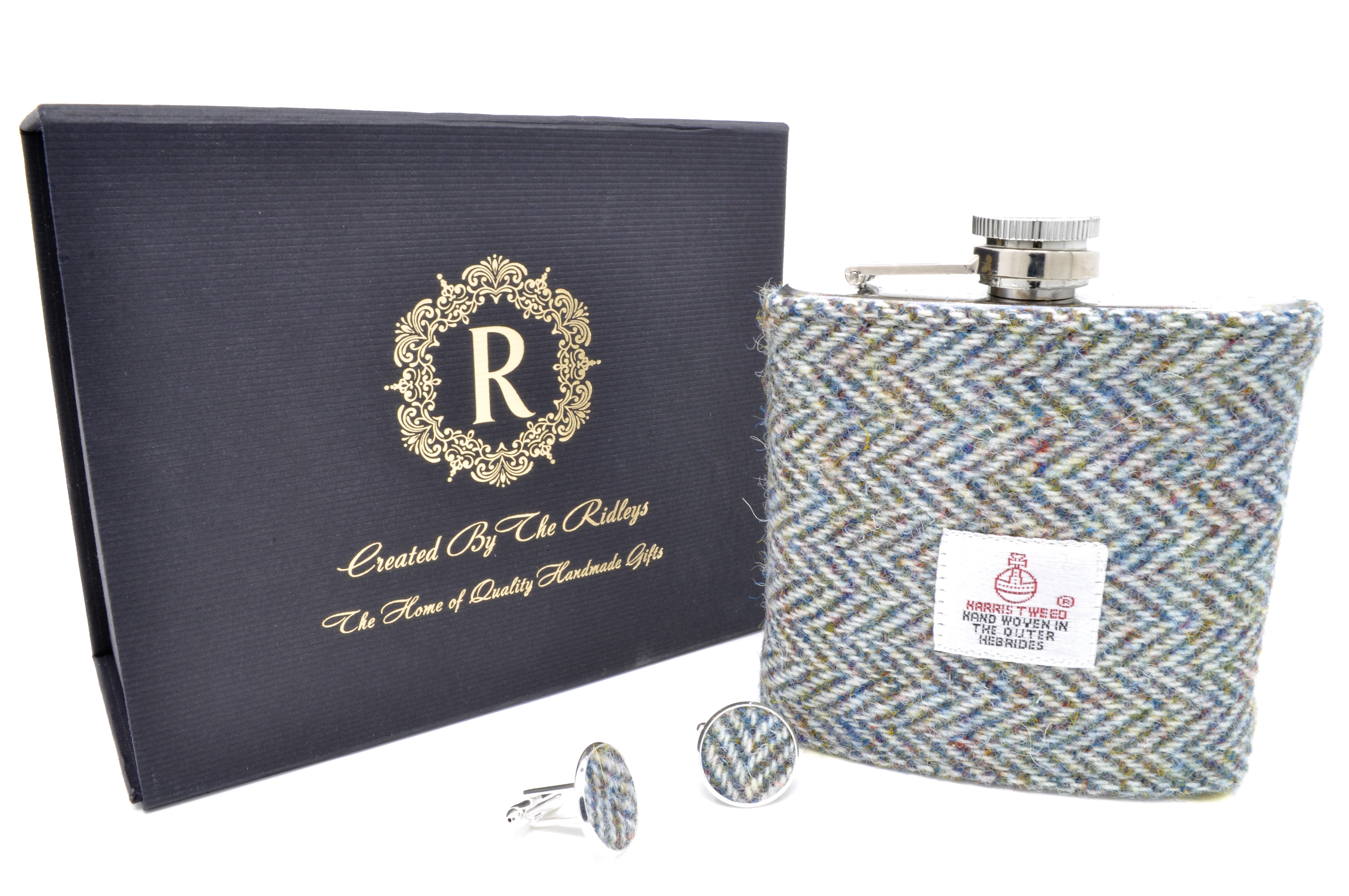 Created by The Ridleys, the brand to go to for Scottish themed personalised handmade gifts have added an impressive new customer to their list of stockists - Harris Tweed and Knitwear Ltd. The company, which is owned by the Campbell family are the most dominant Harris Tweed presence on the Isle of Harris and also where Tracy from Created By The Ridleys buys the tweed from "so for them to buy from me is probably the biggest compliment I could receive." Say Tracy.
[gallery ids="4528,4526" type="rectangular"]
Harris Tweed and Knitwear Ltd was started by Marion Campbell, BEM who was born in 1909, the same year that gave birth to the Harris Tweed Association.  She oversaw and conducted the entire process herself, from raising the sheep that provided the wool, spinning and dyeing the yarn for her loom right through to the finished tweed length.
The company is now ran by Marion's great niece Catherine Campbell and it is Catherine herself who visited Tracy in January.  Since receiving their first order they have extended the range that they buy from Created By The Ridley's and order on a monthly basis. Tracy Continues "When I asked them why they were buying from me as there are cheaper versions of my products on the market, there answer was simply one word "Quality""
[gallery ids="4524,4527" type="rectangular"]
All of the products from 'Created by the Ridleys' are hand-made by a small team in their own workshops therefore they can tweak any of their products to suit their customers needs.
For more information and to  view the products visit: https://createdbytheridleys.co.uk/