 CURATED MEETINGS ANNOUNCES COMPELLING LINE-UP
CURATED MEETINGS ANNOUNCES COMPELLING LINE-UP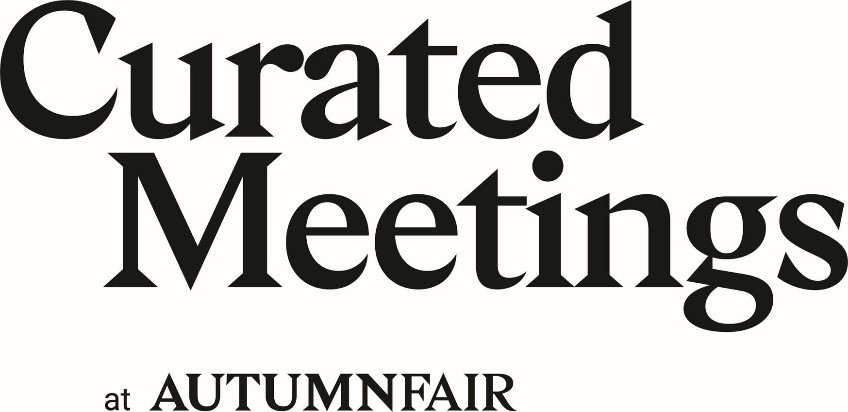 Offering a game-changing way of doing business, Curated Meetings at Autumn Fair which takes place on the 5th – 6th September 2022 at NEC Birmingham, has announced its first round of confirmed brands selected to showcase their products including eco-conscious and tech innovations, statement jewellery, crafted leather bags, aromatherapy and candles, artwork, books and games, to pre-approved and budget-holding buyers from retailers including WH Smith, Paper Tiger, Brown Thomas, FY!, Harvey Norman Ireland, Lark London, Ragdale Hall Spa, Nest, as well as international retailers including Manor Pharmacy from Switzerland, and Lithuanian store group Kosmelita.
Attracting brands and buyers from across the UK, Europe and rest of the world, Curated Meetings facilitate super-efficient, pre-scheduled, 1:1 15-minute meetings between qualified buyers and relevant suppliers based on a mutual interest to drive new business opportunities together. Hundreds of pre-scheduled meetings are due to take place across two days at Autumn Fair, the UK's leading marketplace for wholesale Home, Gift and Fashion.
Julie Starr from Filofax who had a very successful Curated Meetings experience at Spring Fair and is also confirmed for Autumn Fair this September says; "We joined Curated Meetings to present our new products and great new collections – it's about reaching buyers that we may not have thought about before and doing one to one quick interaction meetings. Curated Meetings is exciting and fast paced. The companies we met were really interesting – quite vast from traditional stationery retailers to international distributors. For us, that was great because we want to broaden the reach and awareness of our brands worldwide."
Monica Todd, Group Product Manager, Curated Meetings, Hyve Group plc, says; "Following two highly successful programmes at Spring and Autumn Fair, Curated Meetings is going from strength to strength with an increasing number of qualified buyers taking part, especially from abroad. 50% of retail buyers on the programme are International, coming from a diverse spread of countries including Switzerland, Lithuania, Slovakia, USA, Ireland, Pakistan, Nigeria, Spain, Denmark, Italy, Jersey, Malta, Serbia, India, Cyprus, Germany, UAE, Israel, South Africa, Greece, Gibraltar, and Norway. I am delighted to welcome all our fantastic returning and new brands and buyers to Autumn Fair in September."
A compelling line-up of brands showcasing their collections and new product innovations so far include Clarity Blend, Giffi Creations, Esoteric London, iBeani, The Jewel Jar, Kidzon, Kingfisher Cards Ltd, Alex Clark Art Ltd, Huboo Technologies, Erda Ally, Yoshi, Kingsley Ryan, Lichfield Leather, The Old Farmhouse Jewellery, Àníké TLC, Fox Under the Moon, Upper Canada UK Limited / Aroma Home, Dojo, Body Jewellery, Annie with Alex, FLB Group, Vespucci Adventures, Shifa Aromas, Feel the Glow, Shu Da Living, Beevive, and many more.
Clarity Blend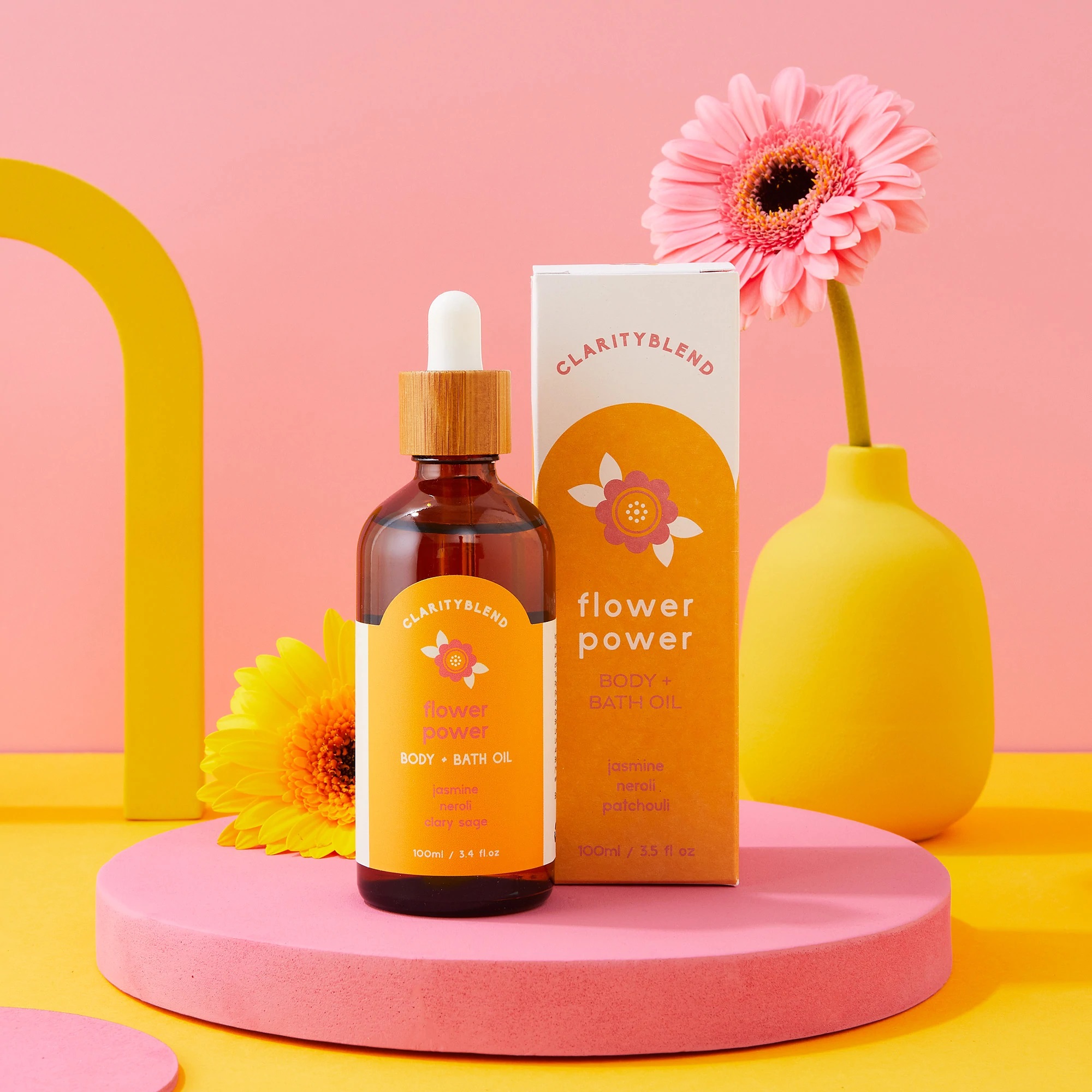 Clarity Blend is a wellness brand founded by clinical aromatherapist Veronika and her husband
Dimitar. Its aromatic blends are handmade in small batches in its Wokingham, Berkshire workshop, using the best ingredients that nature has to offer – products are 100% natural, vegan and cruelty-free. Veronika and Dimitar's mission is to make aromatherapy more accessible so that everyone can enjoy its benefits, making vibrant blends to help clear your mind, boost your energy, or uplift your mood.
Veronika says; "We will be showcasing some of our customer's favourite wellness products and gifts - some of which have received prestigious industry awards. We are exciting to be launching several new products at Curated Meetings at Autumn Fair that we have been working on behind the scenes for months! It is our second year at the show we found the atmosphere friendly and relaxed and a fantastic way to expand our stockist network and reach out to new retailers, particularly independent, gift and eco-friendly shops."
Annie with Alex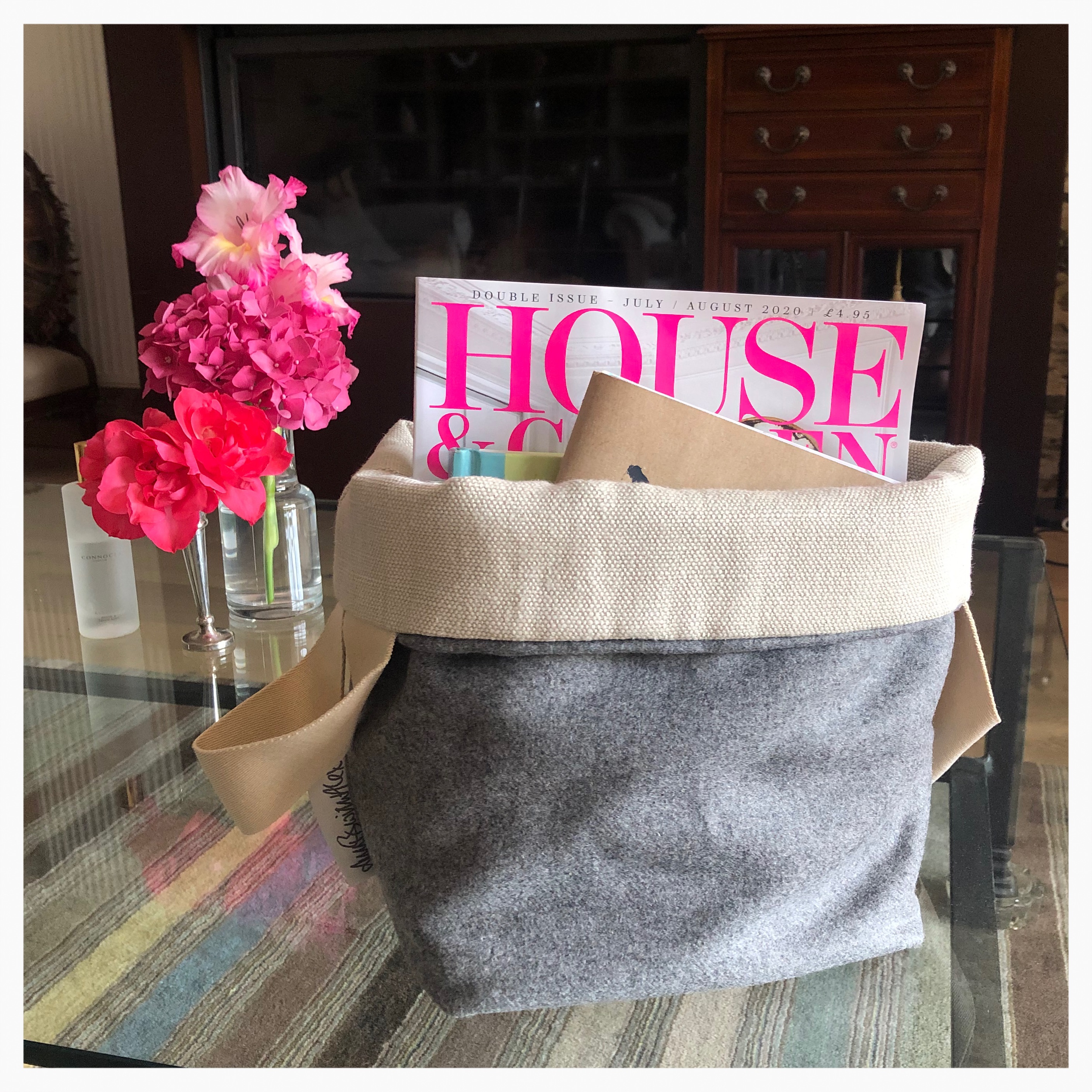 Annie with Alex is a mother and daughter collaboration, designing and creating contemporary handmade bags that fit into you and your family's lifestyle. They make bags with purpose and for multiple different occasions and uses, for example use as beach bags in the summer – designed to fit a family of 4 towels, swim wear etc and if the pool side is wet you can reverse it, so the waterproof side takes the water whilst your clothes stay dry! And in winter the bag is big enough for dirty welly boots or football boots! Machine washable at 30 degrees, the portfolio of handmade handbags is made from beautiful natural tactile fabrics such as heavy weight cottons canvas, natural French linens, vintage fabrics and British made luxury woollen fabric from Yorkshire, combined with vintage keys which means that every bag is unique.
Alex Minzey says: "We are excited to showcase our hand made in Hertfordshire range of bags at Curated Meetings for the first time – we hope our beautiful canvas, British made wools and waterproof fabrics bags that are perfect for the sustainable and slow fashion and vegan market will attract independent retailers."
iBeani
The iBeani tablet bean bag stand was designed and created after stumbling across a problem… tablet devices just don't balance, resulting in having to hold them with one hand and navigate or type with the other. Having looked at other tablet stands on the market, nothing seemed to quite match needs or hold the tablet just right when on the lap, compared to the sofa arm, for example, and thus the iBeani tablet stand was born. After months of research, head scratching and prototypes, the iBeani tablet bean bag was created.
Esoteric London
A British independent label based in London, Esoteric London makes outrageously creative handmade jewellery and accessories for the bold and fearless. Established in 2012 by London College of Fashion graduate Chloe Hope King, who wanted to create something fresh reflecting her love for hands on design and manufacture. Bold and bright, Esoteric London's statement jewels are created in-house, from the initial ideas to the finished products; jewels are designed and manufactured in its South-East London studio. Many pieces are available in limited numbers to ensure the exclusivity of each collection using sustainable, natural, and locally sourced materials where possible, including speciality and recycled acrylics, ethically sourced woods and intricately laser cut leathers.
Erda Ally
Erda Ally believes saving the Earth shouldn't cost the Earth and create the best in Earth-friendly products for the modern family, while aiming to make eco-conscious products affordable. The founders, being parents themselves, understand that children are more likely to learn habits that they see at home. All products come in minimal packaging, are reusable, and made to last for many years to come!
FLB Group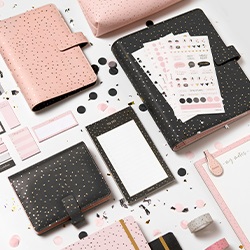 FLB Group Ltd is now one of the world's largest innovators and manufacturers of quality stationery and lifestyle accessories, with operations on three continents and distributors in more than 40 countries worldwide. All brands within the group have an authentic heritage and in most cases are the original innovators of their founding product category.
Prestigious brands include Filofax, Blueline and Letts of London, the world's first commercial diary. The long-established aim of the business is for the brands to be representative of the highest quality
and the latest ideas to be found in the market. With the capability to conceptualise, produce and export worldwide, the purpose built, one-of-a-kind manufacturing site in Dalkeith produces approximately 20 million units per annum.
The Old Farmhouse Jewellery
The business was created by Victoria in 2012 from her kitchen table in the Old Farmhouse overlooking the rustic Cornish Landscape. Fast forward a few years, and The Old Farmhouse Jewellery is now a small team based the seaside town of Penzance, moments from the iconic St Michaels Mount. The pieces are hand-textured and soldered together to create beautiful and easy to wear jewellery, stocked by retailers and boutiques around the world. The jewellery is prominently Sterling Silver (nickel free), with added splashes of colour with textured brass shapes, copper accents, semi-precious beads and stones, and Czech Glass Beads.
Yoshi
Yoshi was born from a fusion of Osaka inspired culture and a British penchant for quality and design. Behind the Yoshi brand sits over 50 years of experience in product design, manufacturing and more importantly the handcrafting of leather. Yoshi is a breath of fresh air, a thunderclap in a blue sky, and a metaphor for quality. This is reflected in the modern and innovative designs that can be seen season after season, year after year. All Yoshi products are crafted using the finest leather and unsurpassed production techniques with attention paid to every last feature, detail, and stitch.
The iconic Yoshi logo is both unique in its design and in its message. On one hand, it represents the traditional timeless values of quality, craft, and workmanship; on the other it symbolises happiness, fun and the future.
Kingsley Ryan
The Kingsley Ryan philosophy focuses on supplying fresh, innovative designs and on-trend jewellery. We have been working with retailers for nearly 40 years, supplying jewellery to suit the customer who wants to create a customised look with versatile, mix and match pieces.
An extensive collection of Sterling Silver and Gold-Plated jewellery is punctuated with pavé crystals, charms, and semi-precious gemstones, as well as ear studs and cuffs and pendant earrings, statement hoops and huggies, nose pins, stackable rings, and necklaces for wearing alone or layered.
Vespucci Adventures
Vespucci Adventures evolved from a passion for hiking and the great outdoors, and its founders set out to inspire a new generation to follow in their footsteps and get out there by giving people everything they need for a great day out exploring. Hiking isn't all walking sticks and geography field trips, but sometimes it can feel that way. So, Venture Adventures came up with a product that captured the beauty and fun of hiking, without making any of it feel like a school trip! Pub recommendations are just as important as routes and their aim is to inspire and empower people to get outside and discover adventures they otherwise would not have.
Shifa Aromas
Shifa Aromas use unique and special ingredients to create their collection of home fragrances. The magic happens in small batches in their family workshop in Yorkshire and the inspiration behind 'Shifa Aromas' came from nature itself. Whilst using natural botanicals and resins in their products they realised that they could not only achieve an aesthetically pleasing product with captivating aromas but at the same time could also enjoy a therapeutic experience which is much needed in today's hectic lifestyles. Their aim is to create products which provide comfort, peace and relaxation creating a positive impact on one's wellbeing. The word 'Shifa' was chosen as it means 'to be healed' which reflects the vision of the brand. Raw materials are sourced locally and are environmentally friendly and recyclable where possible.
Aroma Home
Aroma Home understands the importance of wellness in everyday life. Whether you just need some time out to de-stress and relax or if you want to completely re-balance your mind and body there are products for each step of your journey to wellness. Committed to sourcing products in the most sustainable way possible and limiting its impact on the environment, Aroma Home is constantly reviewing materials and manufacturing processes and looking for alternative materials that are much kinder to our environment.
Àníké TLC
Àníké TLC craft thoughtful products ranging from vegan wax scented candles hand-poured in small batches in London, to aromatic reed diffusers, premium teas, and self-care boxes. 'Àníké' in the Yoruba language, a tribe in Nigeria, means "to be greatly cherished and valued". This is what Àníké TLC wants every person to feel when they experience their products.
Fox Under The Moon
The 'Fox Under The Moon' artwork series is for all ages. It is inspired by the simplicity of everyday life, and the complicated emotions that go with it and designed to encourage positivity and self-love. Through its artwork you will meet an anxious, but inquisitive fox and the wise old moon. The two become friends, and the aim is for their warm and whimsical world to bring some encouragement and love to the readers. The books, art prints, greetings cards and gifts are suitable for all occasions, or just to show someone you care.
Alex Clark
Alex Clark's cards, stationery, homeware, and gifts have that familiar feeling of coming home. Cuddle up to fluffy bunnies, snuggle into big bear hugs, and settle down with a pooch napping on your knee - Alex Clark has them all.
Kingfisher Cards
Kingfisher Cards specialise in providing some of those 'hard to find' titles that retailers need to give their stores a point of difference. With over 600 designs covering Xmas and everyday, a great range of blanks, and the new 'Funimals' range.
Retail Solutions & Technology
Dojo
Take faster card payments with Dojo. Join thousands of businesses – from savvy start-ups to expanding enterprises – using a Dojo card machine. Dojo Go is the ultimate all-rounder. Secure, fast, and simple to use, it's perfect for businesses that need the flexibility to take payments anywhere. The Dojo App allows you to enjoy instant insights. Sync your transactions, take faster payments, next-day transfers.
SR Mailing
At the heart of SR Mailing Ltd is a desire to create change. Having seen the vast amount of plastic waste generated by the e-commerce industry, SR Mailing were determined to reduce it. SR stands for Sustainable and Responsible and the business champions of the environment and innovators of sustainable packaging solutions. Established in 2014, SR Mailing has helped thousands of eco-conscious e-commerce businesses shift from disposable to sustainable. Rejecting standard e-commerce packaging like HDPE bubble envelopes and mailing bags made from fossil fuel plastic and choosing eco-friendly alternatives and inspiring change with every package they send from paper-padded envelopes and home-compostable, 100% recycled mailing bags. For the products that can't be recycled or composted, working with ClimatePartner makes them carbon-neutral.
Huboo
Huboo help businesses grow by taking care of all their eCommerce order fulfilment needs from its UK & European Union fulfilment centres. Huboo empowers brands, fuels growth, and fulfils ambitions, they will take your stock, store it, pick, pack and deliver it for you automatically. Its network of fulfilment centres across the UK & mainland Europe fulfils eCommerce orders from all over the world., while the international fulfilment solution means that your business can grow on a global scale, using an unrivalled network of domestic and international couriers. Huboo's order fulfilment solution integrates with most eCommerce sales channels, marketplaces and systems needed.
Please view the supplier's videos - https://www.youtube.com/watch?v=HdkxBiRJPyo&t=4
Curated Meetings at Autumn Fair takes place on the 5th & 6th September 2022 at NEC Birmingham. For further information and to sign up please visit https://www.autumnfair.com/curated-meetings.
Approved buyers can apply for a financial contribution to cover expenses and international buyers could receive £350 and 2-nights' accommodation at The Moxy Hotel. Spaces are limited and all buyers are pre-approved.
About Spring and Autumn Fair
Spring and Autumn Fair are the UK's most vibrant marketplaces for wholesale home, gift, fashion, and sourcing. As the definitive "shop for shops", they support the retail industry like no other.
Spring and Autumn Fair are where bestsellers are found, relationships are forged, and curiosity is piqued. Imagine a treasure trove of new ideas and new trends just waiting to be discovered and displayed in your shop, showroom, or e-commerce site. If you want to touch, feel, and experience what's new and innovative across the home, gift, and fashion retail industry - Spring and Autumn Fairs are the marketplaces for you.
The depth of product and trend inspiration available at the show provides the opportunity to make unexpected discoveries. New brands, new launches, new products. The power in diversification is something that can only be explored at the shows, helping to offer customers something different, and stand out from the crowd. Spring and Autumn Fair's don't just showcase the newest products on the market, they curate unmissable events where inspiration, creativity and insights are always on tap.
Located in the centre of the UK at the NEC in Birmingham, Spring and Autumn Fair are easily accessible for UK and International retailers (be it independent, multiple, or online, designers, contractors, and suppliers) to meet every February and September.