 FIRST GROUP OF EXHIBITORS FOR ONE-DAY SUPPLIER SHOWCASE AT THE NAJ SUMMIT 2022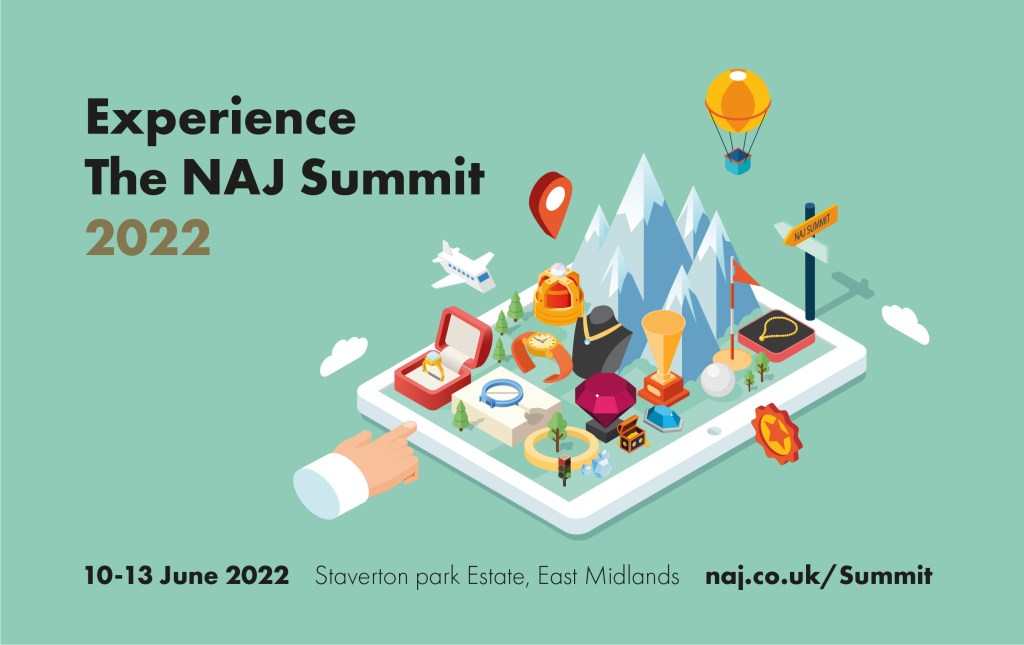 Brands, suppliers, and service providers are among the group of 11 businesses now confirmed to be participating in the Supplier Showcase at the NAJ Summit.
The National Association of Jewellers (NAJ) has announced the first group of suppliers, brands and service providers slated to exhibit at this year's Supplier Showcase, which will take place at the NAJ Summit 2022 on Sunday, June 12.
Clarity Jewellery, Hockley Mint, TickTock Depot, JewelCounter, The Jewellery Show, Fei Liu, TH March, Diamnet, the Guild of Valuers and Jewellers, the Gemological Institute of America (GIA) and Sierra Consultancy are all participating in the one-day event, incorporating a Gemstone Marketplace for specialist businesses. Further exhibitors are to be announced in due course.
Ben Massey, Principal Officer at the NAJ, says: "We are thrilled to welcome this diverse group of industry specialists to the Supplier Showcase at the second annual NAJ Summit. This is a great opportunity for attendees and independent retailers to enjoy informal networking with a range of suppliers, while also benefitting from the broader NAJ Summit schedule of events. We have curated the NAJ Summit schedule to ensure maximum exposure for our participating suppliers and there are still lots of opportunities for further businesses to come on board and join us at the Staverton Park Hotel in June."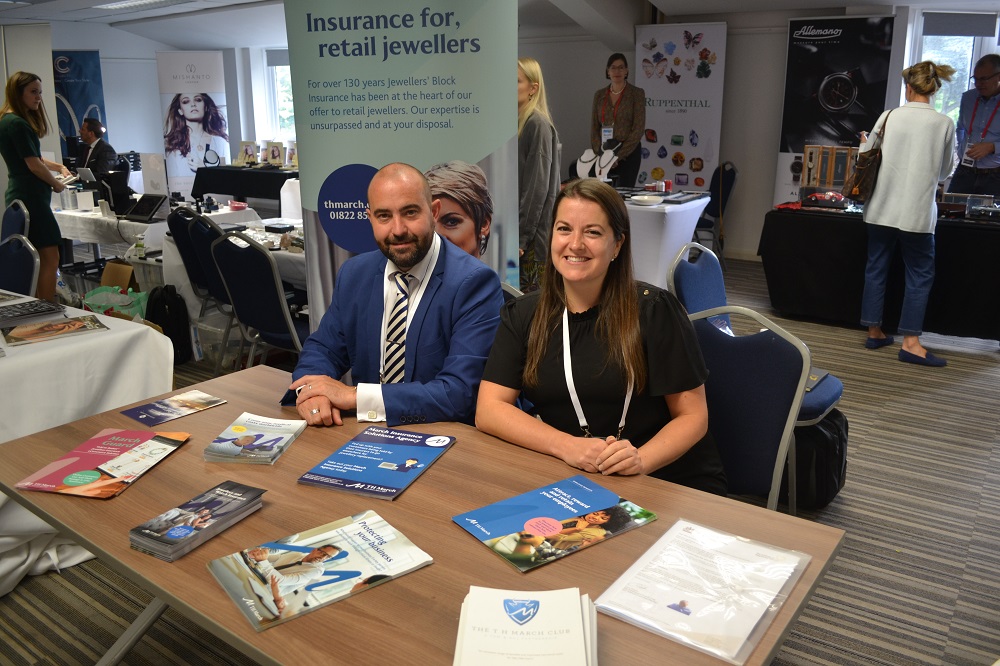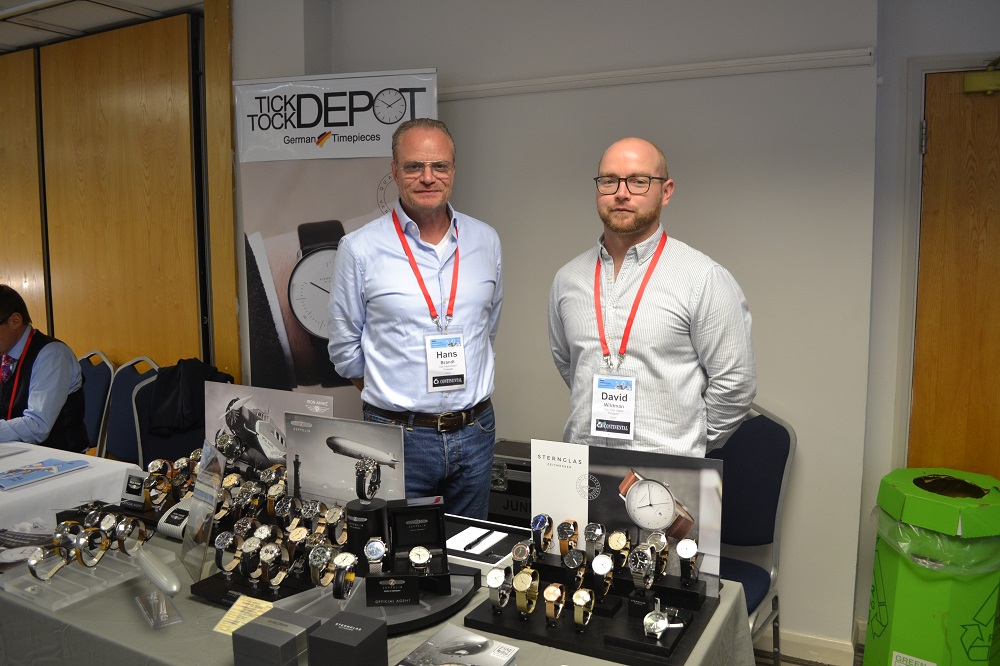 Annie Li, Head of Digital Marketing at Fei Liu, says: "At last year's NAJ Summit we had the opportunity to meet new and familiar faces of the jewellery industry and to showcase the more recent designs of Fei Liu. With the new extensions added to our bestselling lines, the exhibition is a great opportunity to present them in person and reconnect with the trade."
Kevan Jenkinson, Sales Director at Hockley Mint, comments: "We are pleased to be returning to the NAJ Summit Supplier Showcase for the second year in a row. Last year's event was a great way for Hockley Mint to network with fellow NAJ members and provided a useful platform to showcase our latest wedding bands and bridal jewellery. Looking ahead to June, we are pleased with the improvements the NAJ has made to the Supplier Showcase schedule and we look forward to attending the NAJ Awards at the same time."
Pooja Sahny, Director of Sierra Consultancy, adds: "I believe smaller exhibitions allow you to have more dedicated time for meetings and demos. We are looking to meet like-minded professionals who want to develop their businesses and shift their design and manufacturing processes in the UK. To help the UK economy strive, it is important to support local businesses regardless of their size."
Greg Ibbotson, Digital Marketing Manager at TH March says: "After all the changes in recent times, the NAJ Summit for 2022 offers great timing to reconnect and see familiar faces and the jewellery community. We've missed seeing you all during this unusual period and hope you can attend the event to come together and see what's new from some of the UK's best brands and designers and learn with an insightful programme of events."
Howard Levine, Managing Director of Diamnet, says: "I believe the Gemstone Marketplace will be a great place to showcase what is possible in lab-grown diamonds and show the depth of product we have in the UK."
Hans C. Brandt, Sales Director UK and Ireland for TikTock Depot adds: "We set up TickTock Depot distribution in 2019 specialising in German timepieces to make trading easy and profitable for retailers despite the Brexit consequences. As a member of the NAJ, I appreciate the idea of a network of independent jewellers based on trust. The Supplier Showcase might be the perfect place to get in touch with possible future partners."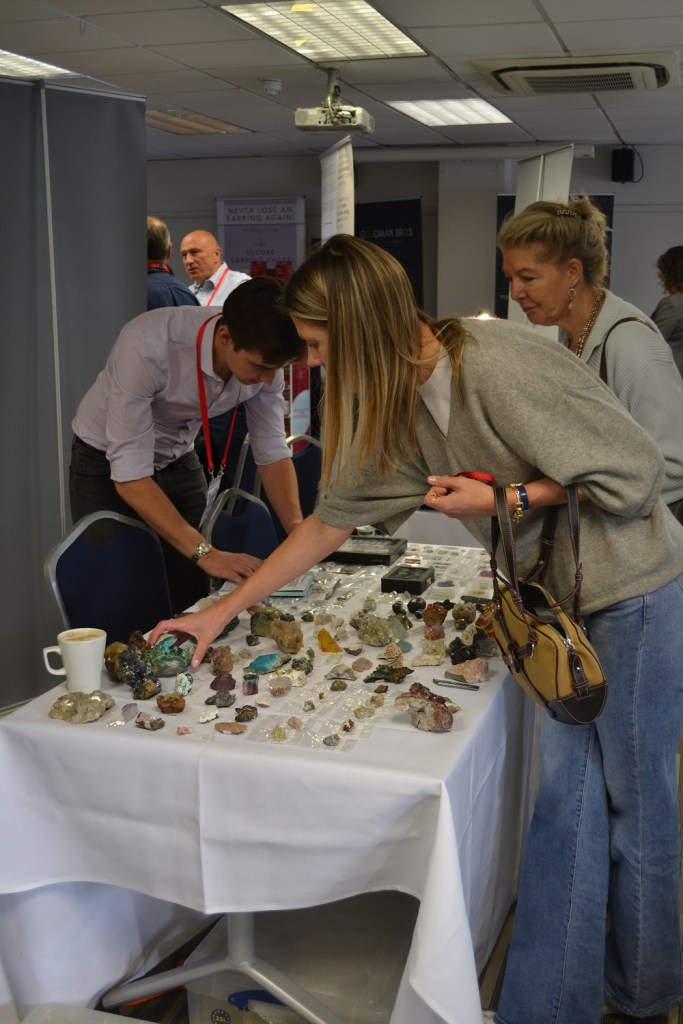 --
The Supplier Showcase was established as an important facet of the NAJ Summit in 2021 and has since been updated and improved to accommodate the feedback of exhibitors and visitors alike. This small-scale trade presence sits alongside the Institute of Registered Valuers' Conference and the JET Business Network's Retail Jewellers' Congress, in addition to a welcome BBQ and two evening events, including the Members' Gala Dinner and the NAJ Awards 2022.
Retailers interested in attending this year's Supplier Showcase can benefit from 'guest passes' that forgo access to the Valuers' Conference and Retail Jewellers' Congress in favour of a simpler package, including access to the Showcase and Gemstone Marketplace, a timetable of Better Business seminars and lunch. Gala Dinner tickets and accommodation must be purchased separately.
Those interested in exhibiting at the Supplier Showcase can download the Supplier Brochure. Retailers wishing to attend just the Supplier Showcase can do so for free by emailing events@naj.co.uk.
--
Friday-to-Sunday tickets for NAJ Members are priced at £375 + VAT and £235 + VAT for the Retail Jewellers' Congress on Monday, June 13. Further savings are available for Institute of Registered Valuers Members/ Fellows (IRV) and JET Business Network Group Members. Attendees are also encouraged to secure accommodation on site as soon as possible by calling 01327 220676 and quoting the code NATI090622 to receive the agreed discounted rate (£93 per night).
Attendance at the Gala Dinner is offered on a first-come-first-served basis, with tickets at £65 + VAT per person and tables (for 10) at £585 + VAT. Gala Dinner tickets can be combined with attendance at the Valuers Conference and/or Retail Jewellers Congress. Further information is available online. Pre-registration is critical to secure seats at popular workshops and seminars.
Register interest in the NAJ Summit 2022
Further information can be found here: naj.co.uk/summit-2022
For commercial partnerships, please contact:
About the NAJ
We are the leading voice for the UK Jewellery industry, shaping the way for our 2,000 member companies employing 24,000 people. We protect, promote and prepare our members to make them Fit for the Future. The Association was formed in 2015 through the unification of the British Jewellers' Association (BJA) and National Association of Goldsmiths (NAG). The Institute of Registered Valuers is also part of the NAJ family, comprised of around 100 professional valuers with formal qualifications and substantial experience. Every NAJ member is required to abide by the NAJ's Code of Conduct - based on honesty, integrity and professionalism.
About the NAJ Summit 2022
The NAJ Summit is a four-day programme of events comprised of talks, workshops and masterclasses from inspirational leaders and experts that bring jewellery retailers, valuers, manufacturers and suppliers together from far and wide. The NAJ Summit will feature the Valuers' Conference hosted by the Institute of Registered Valuers, the Retail Jewellers' Congress hosted by the JET Business Network, and a one-day Supplier Showcase leading into a Members' Gala Dinner and the NAJ Awards 2022. This will be accompanied by a welcome BBQ on the evening of Friday, June 10, and the Valuers' Conference Dinner on Saturday, June 11. Friday to Sunday tickets are available.
10th - 13th June 2022, Staverton Park Hotel, East Midlands