 GIFT OF THE YEAR SUPER EARLY BIRD OFFER - NOW OPEN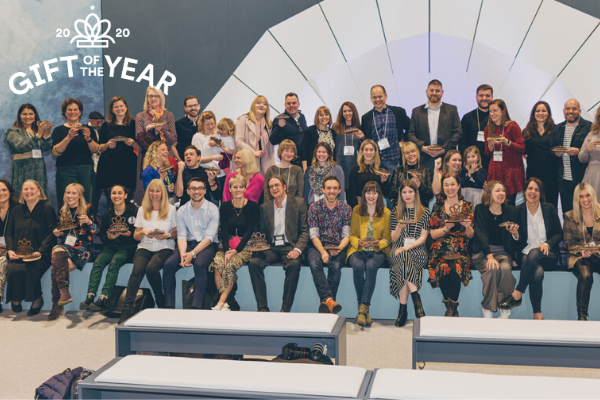 2020 Winners and Highly Commended at Spring fair 2020
We may have just announced all the amazing winners and highly commended companies for the 2020 competition, but we are already looking forward to next year's exciting competition.
The Giftware Association is excited to announce our super early bird rate of £40 for Gift of the Year 2021 is now, so be quick or you will miss out. By taking advantage of this special offer it secures your place for the 2021 competition with a heavily discounted rate and social media promotion. The competition officially opens in July at Harrogate Home and Gift but we will be in touch before then with your log in details to complete your entries.
Sarah Ward, CEO of The Giftware Association states "The Competition is continuing to grow and grow and we see so much fabulous products and hard work each year. Our aim is to create an all year-round competition promoting the winners and entrants throughout the whole year raising their profiles as well as collecting entries for the competition."
The competition itself will be celebrating its 43rd Year of honouring the best, the most innovative and the most design led products and gifts in the home and giftware industry. Judged by retailers, buyers, trade press and key industry experts the competition is the largest and longest running in the industry and is a badge of honour to any giftware supplier or manufacturer in securing new business, raising their profile and elevate their amazing products.
Claim the early bird offer here