 #GIFTTHEMTHANKS - NEW CAMPAIGN 'GIFTS' BACK TO KEY WORKERS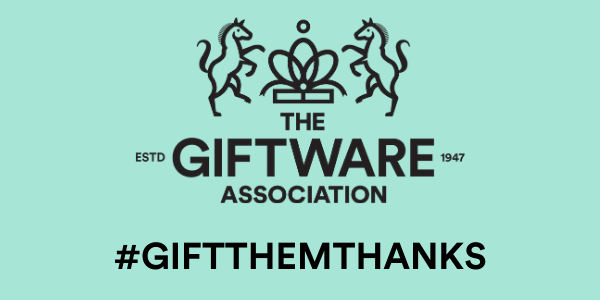 The Giftware Association's calling on the industry to donate gifts to essential workers in the UK
We are calling on our members and gift companies across the UK to join together to #GiftThemThanks, an initiative aimed at giving back to key workers who are keeping our country running.
Amid the COVID-19 pandemic, the GA is looking to spread some kindness by celebrating the hard work and dedication of all the essential staff delivering food, stacking shelves and keeping streets clean, as well as NHS workers risking their lives in hospitals across the country.
Gift companies, small and large, are being asked to donate products to be sent to deserving key workers through the 'Gift Them Thanks' campaign which begins on 4 May. Members of the public will be able to nominate anyone working in an essential role using the #GiftThemThanks hashtag.
The campaign's dedicated Instagram page @GiftThemThanks will be announcing winners every day throughout the month, displaying the gifts given and showcasing the generosity of the gift sector on social media.
Sarah Ward, Chief Executive of the GA said: "While the majority of us are experiencing life in lockdown at home, thousands of selfless individuals are working day in, day out to keep the country running. We want to show our gratitude to these men and women by giving back – and what better way to do that than with a gift?
"We're encouraging our members to do their bit and take part if they can. We hope our new #GiftThemThanks campaign brings our industry together to honour our wonderful key workers."
To donate to #GiftThemThanks please contact Simone or Chris on simone.rose@ga-uk.org or chris.workman@ga-uk.org at the GA. or donate on the button below.
Follow @GiftThemThanks and #GiftThemThanks on Instagram for live updates.