 GIVING & LIVING AND THE GIFTWARE ASSOCIATION CREATE A FOCUS ON CRAFT
GIVING & LIVING AND THE GIFTWARE ASSOCIATION CREATE A FOCUS ON CRAFT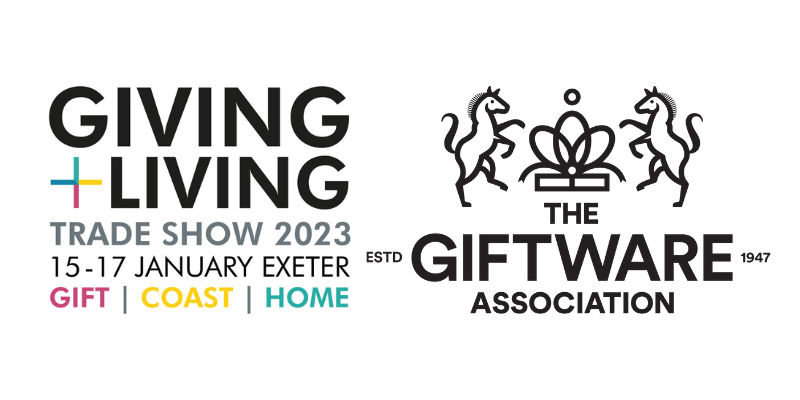 The Giftware Association is excited to be working alongside show partners Giving & Living to create a new feature for the 2023 Giving & Living trade show (15-17 January) where it will introduce Crafting @ Giving & Living.
Working with The Gift of the Year Awards (organised by the Giftware Association) www.giftoftheyear.co.uk, The British Craft Directory (www.britishcraftdirectory.co.uk) and Small Business Collaborative (www.smallbusinesscollaborative.co.uk/), the show welcomes crafting for the first time. Local makers will bring their crafts and skills to life at the show with an area dedicated to showcasing up and coming designers and makers with a focus on craft. The Giftware Association will facilitate training with Therese Ørtenblad of Small Business Collaborative, so that participants gain the most benefit from taking part.
"We are keen to help crafters take that next step and deal with retail, in a supported way" explained Hale MD Mike Anderson. "This area aims to connect emerging crafters to trade buyers. They can benefit from support before and during the show, dip their toe in a trade show, and might even graduate to having their own stand in the future."
The selected makers will be able to both demonstrate their skill at the show, and to display a few of their finished creations, for buyers to admire.
Sarah Ward CEO of the Giftware Association and the newly encompassed Creative Industries Association said "It has become apparent that Crafting is so important within our industry especially with many small crafters starting their own businesses during lockdown, which is why we are super excited to champion these crafters alongside Giving & Living to showcase their skills and amazing products"
The Giving & Living trade show also features a Designed & Made in Britain area, which hosts more than 50 organisations, alongside a wide range of exhibitors, from those who are brand new to market to some of the UK's largest importer wholesalers of gifts, all perfect for retailers and attractions in the South West.
This space will also allow buyers to view the shortlisted Gift of the Year Design & Crafts products, and find out more about these awards, as well as the gift industry association, their role, and how they can support your business.
To find out more about Giving & Living visit – https://givingliving.co.uk/
To find out more about The Giftware Association visit – https://www.giftwareassociation.org/
To find out more about the Small Business Collaborative visit – https://www.smallbusinesscollaborative.co.uk/
To find out more about The British Craft Directory visit - https://britishcraftdirectory.co.uk/