 GIVING AND LIVING - SHOW PREVIEW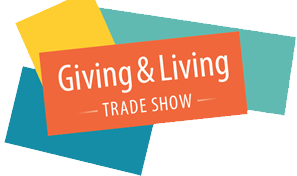 Giving & Living 2018 – presenting you with what your business needs.
 If you're looking for exciting new products for your customers, then look no further. Giving & Living is the largest Gift and Home trade show in the South West, and presents a sensational selection of products and lifestyle inspiration for retail buyers, from bags to books, cards to clothing, maps to mugs, soaps to sculpture, and tea to toys, at a wide range of price points. The 2018 show, which takes place at the Westpoint Exhibition Centre, Exeter, and runs from Sunday 14th January to Wednesday 17th January, will bring together up to 250 exhibitors and 4000+ retail buyers.
As the first show of the season, Giving & Living provides visitors with the perfect opportunity to see and purchase the very latest new and exclusive 2018 product ranges before anyone else. Packed full of inspiration, and with an impressive lineup of exhibitors, you'll get a real insight into current and new trends for the coming seasons. Restock successful lines and enhance your offering with new gifting options to get ahead of the competition before Easter, Mothers' Day, the Summer and beyond.
Regular visitors to the show will recognise familiar faces such as Berserks Glass Works, Bomb Cosmetics, Bramble Foods, Cole, Dolphin Minerals, Elgate Products, F & J Collection, JBA, KandyToys, Melamaster, Nauticalia, Puckator, Santoro, Quay Traders, Talbot Fashions, and TY UK. Making their debut at the show are many first-time exhibitors – new faces to meet, with products not seen at the show before. Try out the contemporary garden furniture & wind sculptures from Jonart Design, admire the beautifully gift boxed collections of necklaces and collectable bracelets from Life Charms, check out the award-winning tablet stands from iBeani, and relax with the cocktail-inspired, alcohol themed body care gifts from Boozi Body Care. And that's just for starters!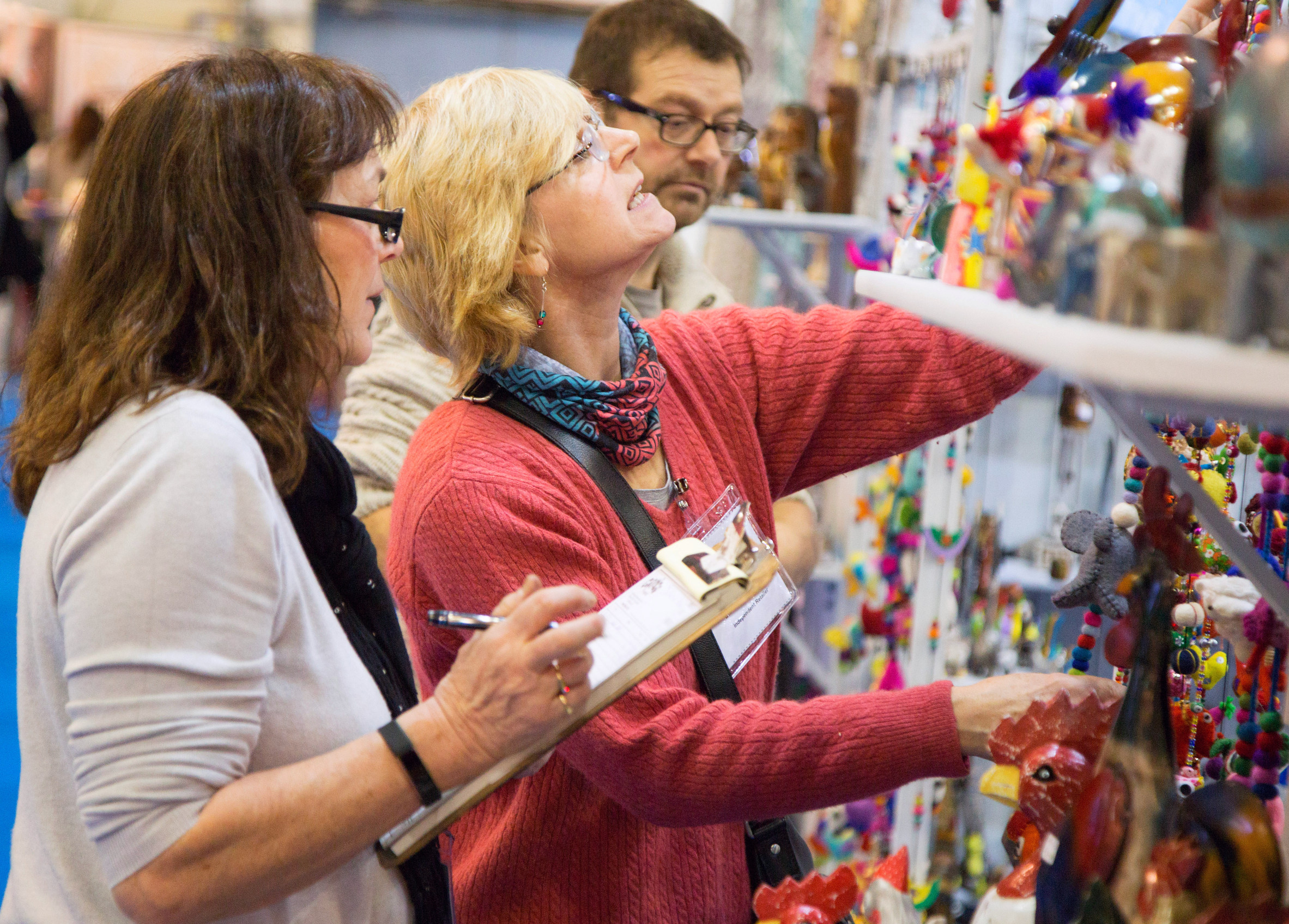 In addition to the exceptional array of general gifts and homeware for all occasions on display, the show covers more Coast than anyone else. For buyers from retail outlets and attractions on or near the Coast, and for those that are keen to order coastal merchandise to target the holidaymaker, it's THE show to visit. Once again Giving & Living's Coastal Path will lead you around the show to find exhibitors that are perfect for your business. This dedicated path will lead you to Claire Vaughan Designs, Glass Relief, Gone Crabbing, Small World and many more, and you'll discover an exciting variety of unusual products, niche suppliers and fresh ideas
Other special show features include a Newcomers' area dedicated to new companies that have never done a trade show before. The show offers special rates for these companies, giving them a chance to showcase their products to retailers that they might not otherwise be able to afford. It's your chance to spot emerging design talent and pick up beautiful & original new products that will delight your customers.  Discover the gifts & prints from Paul Liggins Art, the beautiful, handmade Hammam towels from Ebb & Flow, the enigmatic Preseli Bluestone jewellery from Out of the Blue, the farmhouse soap made with sheep's milk by New Ewe, and much more, before anyone else.
The Designed and made in Britain area is dedicated to unusual products of high quality and authenticity that reflect the UK's unique heritage, such as the intricate decorative terracotta wall plaques from Black Dog, the creative crystal gifts from Wild Things, the artisan confectionery from Buttermilk Confections, and the stunning range of coastal themed household wares from Iona Buchanan. Many of these exhibitors only exhibit at Giving & Living, giving retailers exclusive access to locally produced items that shrewd customers will love.
The show also attracts a range of exhibitors with a strong ethical and/or environmental background, such as Cadwyn Fair Trade Gifts, Gringo Imports, Purbeck Candles, and Silver Jewellery Cavern. These "Naturally" companies will be clearly identified at the show, offering retailers the chance to track down products with the right credentials, in keeping with their brand values.
Get your 2018 off to the best possible start, and make your way to Exeter in January.  With two halls to explore, and four days in which to do so, Giving & Living makes buying an enjoyable experience. In fact, 92% of visitors to last year's show would recommend it, while 87% placed orders at the show or shortly afterwards. Meet existing suppliers, discover new ones, place orders for the coming year, and build partnerships for the future.  From pocket money toys and gifts that can be personalised for your venue, to one off pieces for the customer in search of something a little more unique, Giving & Living has it all.
For more information about the show, to book a stand, or pre-register to attend, please call 01934 733433, follow @giving_living, or visit givingliving.co.uk.