 HYVE GROUP LAUNCH SPRING FAIR @ HOME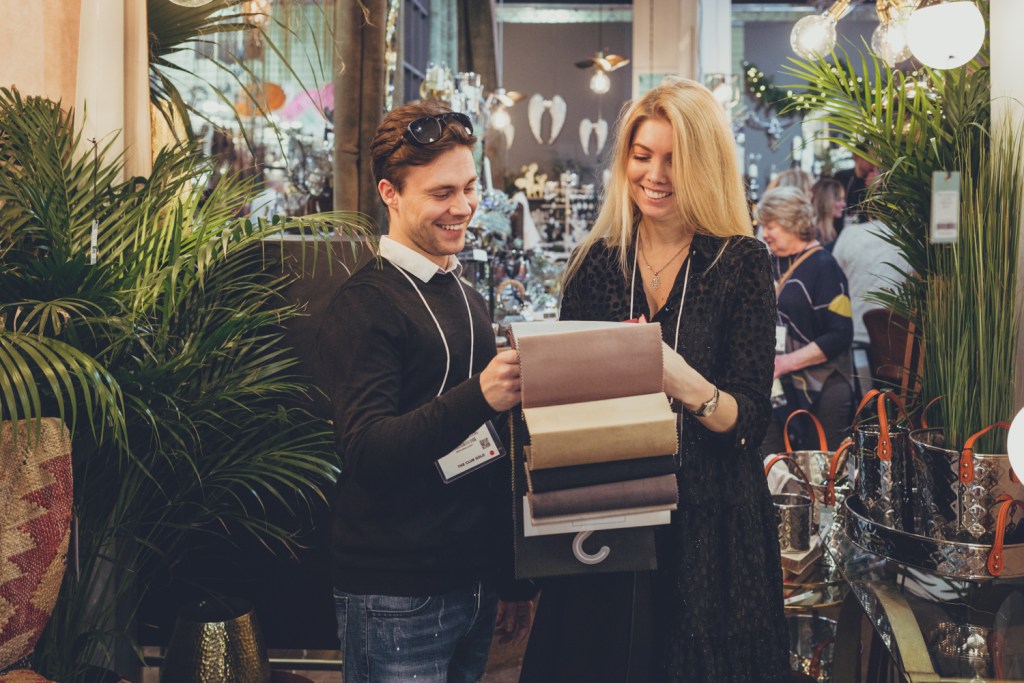 Hyve Group will launch the Spring Fair @ Home virtual forum for February 2021
Spring Fair @ Home will offer a first look at the very latest collections and designs
An exclusive content programme will feature appearances from key industry names
Hyve Group are proud to present Spring Fair @ Home taking place virtually on 8th - 10th February 2021. This year, in place of physical shows, Hyve Group's UK portfolio will be going virtual. Designed to bring the industry together, even when we remain apart, Spring Fair @ Home will provide a key hub for industry professionals in the UK and around the world.
Bringing together the key elements of what makes Spring Fair special, Spring Fair @ Home will provide key industry insights, as well as a first-hand look at the latest products, trends and collections. Amongst the exhibitor line up are names such as Coach House, Puckator, Moulin Roty, Paper Salad, T & G Woodware, and Alexander Thurlow.
Julie Driscoll, Managing Director for Hyve's retail portfolio commented, "We are delighted to be offering a digital platform for the Spring Fair community this February. Whilst we are working hard towards the return of our physical events, I am so proud that the team have been able to develop a virtual offering that has proved so valuable to both retailers and brands during such a challenging time for retail both here in the UK and abroad."
Spring Fair exhibitor Steve Cox, UK Sales Director at Keel Toys said, "Spring Fair is undoubtedly the most important fair of the year for Keel Toys. At the start of 2021 we all need to get creative to meet with all our key buyers effectively with the lack of physical shows. The Spring Fair Virtual show will be an important part of our mix to present the new ranges for 2021."
An exclusive content programme will provide access to of-the-minute industry intel, trend insights, peer-to-peer panel sessions, and more.
Dedicated Virtual Showrooms will also provide buyers with an easy and accessible way to discover new brands and see what their current partners have to offer. The Virtual Showroom will provide carefully curated brand line-ups on the Spring Fair website. Dynamic profile will allow brands and designers to put their best virtual foot forward, with capabilities to host videos, lookbooks, brand imagery and more.
Spring Fair @ Home will also see the return of the Product Showcase concept. Giving brands the opportunity to take buyers on showroom tours, or simply talk through their latest collection, the Product Showcase offers exhibitors the chance to submit a 5-minute video to be shown to buyers during a sector-specific time slot.
Spring Fair @ Home is open to all buyers and takes place on 8th – 10th February 2021.
For further press information or images contact:
Sarah Waterfall
Head of Marketing – UK retail portfolio
Notes to Editors
About Spring Fair
Spring Fair is the UK's definitive destination for the home and gift industry to come together and do business, amongst the most achingly want-able new products out there.
Comprised of two distinct Home and Gift destinations and carefully edited show sectors from Play & Tech and Cook & Dine to Jewellery & Watch and Fashion, exhibitors and visitors are perfectly positioned to connect. People can not only see but touch products making sure buyers find the most exciting new products on the market from the most forward-thinking exhibitors and place orders for the coming year.
About Hyve Group plc
Hyve Group plc is a next generation global events business whose purpose is to create unmissable events, where customers from all corners of the globe share extraordinary moments and shape industry innovation. Hyve Group plc was announced as the new brand name of ITE Group plc in September 2019, following its significant transformation under the Transformation and Growth (TAG) programme. Our vision is to create the world's leading portfolio of content-driven, must-attend events delivering an outstanding experience and ROI for our customers. Where business is personal, where meetings move markets and where today's leaders inspire tomorrow's.