 KIDS AND GROWN UPS LOVE IT SO...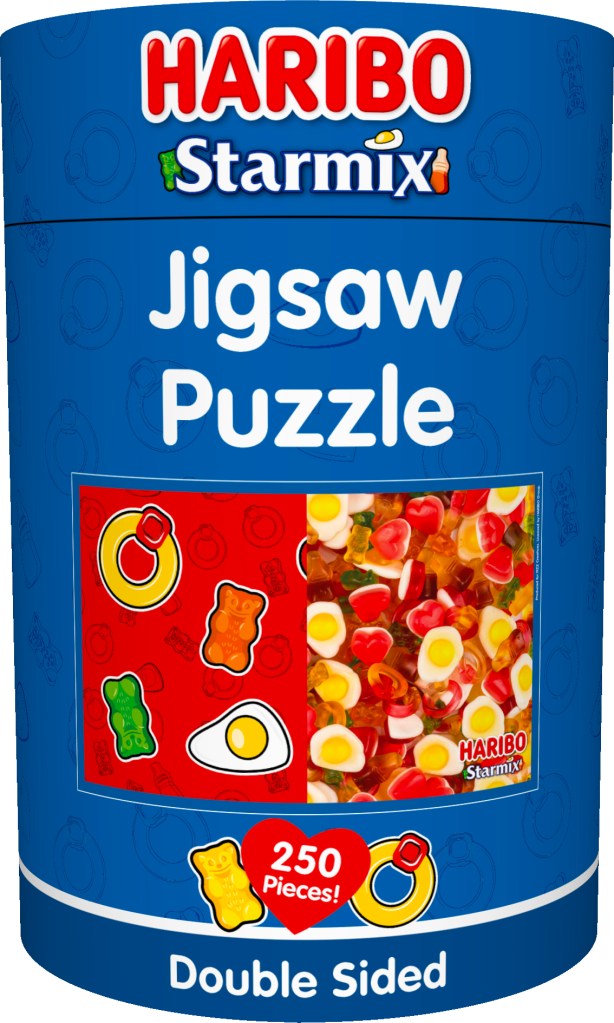 Brighton based Fizz Creations is delighted to announce a new partnership with confectionary brand HARIBO to bring a fun range of vibrant gifts to the UK market.
Launching this Summer, the collection includes Mug & Sock Gift Sets, Metal Water Bottles and a Puzzle featuring the iconic Starmix icons, with a collection of fun-shaped Stress Squeezers and "Goldbear" Mood Light to follow later this year

"We're all about fun at Fizz Creations, so it's hugely exciting to be working with HARIBO to launch such a colourful range that will be loved by kids and grown-ups!"
Paul Boon, Marketing Director, Fizz Creations
About Fizz Creations
Established in 2010, Fizz Creations is a leading supplier of gifting lines throughout the world, supplying licensed products, good-to-go gifting ranges or more bespoke custom developed lines. Fizz manages everything from new product development and design through to the manufacture, quality control and worldwide distribution.
About HARIBO 100 Years of happy, childlike moments
People have been growing up with HARIBO since 1920. The colorful confectionery has been accompanying generations of people for more than a century, creating unique, shared HARIBO moments. The family business, now in its third generation, celebrated its 100th anniversary in 2020. Hans Riegel senior founded HARIBO on December 13th, 1920. Today it is the world market leader in the fruit gummies and licorice segment. Already the moment it was founded was, and is, typical of HARIBO's way of thinking, culture, and attitude. It did not start with a thick financial cushion, but with a strong idea. Entrepreneurial courage paired with personal passion and an absolute focus on the highest product quality are what have formed the foundation of the company from day one. Ever since, HARIBO, an acronym for HAns RIegel BOnn, stands for small moments of happiness, colorful variety, and tasty treats fun for the young and the old. Today, the "Dancing bear" fruit gummy product, created by Hans Riegel senior in 1922, is HARIBO's cult figure and world-renowned as the Goldbear. 160 million Goldbears alone are produced daily worldwide. HARIBO exports to more than 100 countries.