 MATCHPLAT - MEMBERSHIP INTERVIEW
MATCHPLAT - TAILORMADE WORLDWIDE MARKET ANALYSIS

Can you tell us a bit more about your brand?
Matchplat is a B2B company offering automated market analysis. We help businesses in scouting new clients, distributors, suppliers, partners and competitors in 196 countries, applying artificial intelligence to a global database with over 400 million companies.
This is made possible thanks to Explore, our Saas platform combining data from institutional sources – such as governments and chambers of commerce – with companies' online contents, to offer always up-to-date information and classify enterprises according to their features.

Who is your audience?
We address companies in all industries and of any size, aiming to bring B2B market analysis into all European SMEs. Indeed, small and medium enterprises are the backbone of European economy, and a fast-changing economic scenario constantly requires new growth strategies.
How long have you been trading and what is the history of the company?
The company was founded in Brescia by Andrea Gilberti (CEO & President), Elia Calissi (CFO & Vice-president) and Yuri Sabbadini (CTO) in 2017.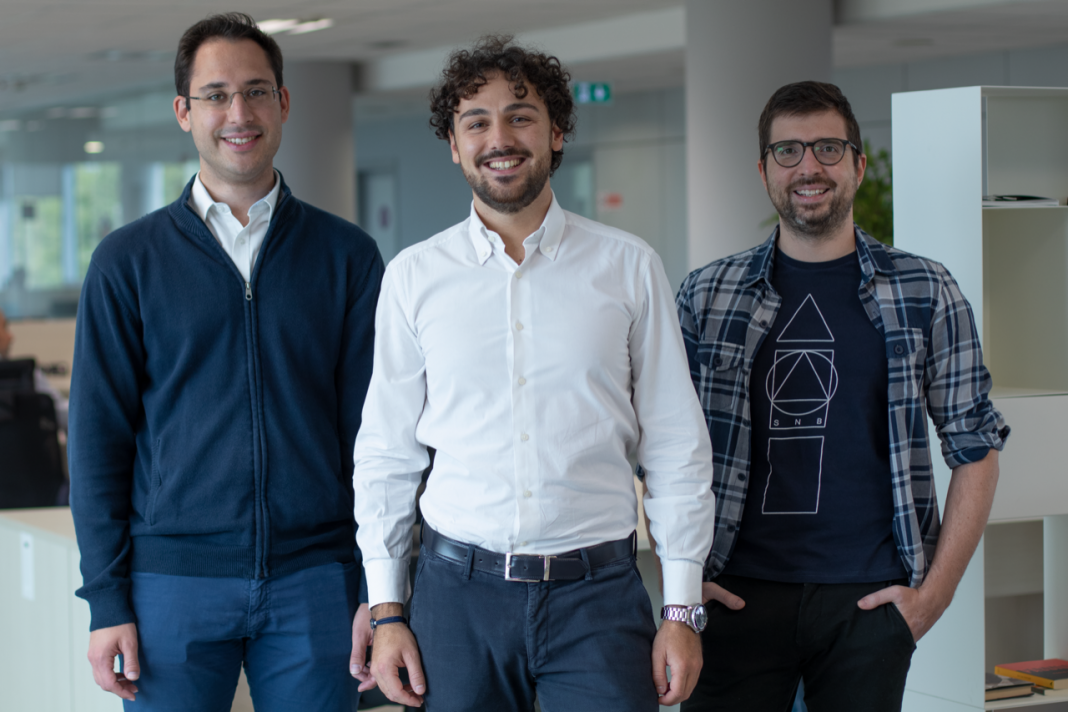 In 2020 we moved our headquarter from Brescia to Bergamo, and the following year we opened two commercial branches in the UK and Germany. Our team is currently made of over 60 experts in data analysis, marketing, business development and financial management. In five years, more than 300 companies chose us to get B2B market analysis tailored to their goals.
What three words best describe your business and its products?
Accessible, fast and accurate.
Where do you find your inspiration?
We find inspiration from our everyday work in every meeting, call and encounter with managers and entrepreneurs. We are fond of listening to their stories and crafting effective solutions to help them fulfill their ambitions faster, making the research of new business partners worldwide easier.
Do you use social media to promote your business? How has this landscape changed over the years within the home and gift industry?
We are on LinkedIn, Instagram and Facebook to share insights about the B2B world and to tell the stories of success of our customers.
We also have a LinkedIn page in English where we publish contents dedicated to international markets and their evolution.
We think that this landscape changed tremendously for every industry in the last years, and the gift industry is no exception.
Do you do any advertising/PR?
In 2021 we teamed up with a PR agency based in Bergamo to manage all our media-related activities.
We are currently published on some of the major Italian newspapers, and we also appeared on B2B magazines, hi-tech websites, blogs related to marketing and so on. We also appeared on UK-based magazine and websites like Digital Innovation, Business & Industry Today and Startup Valley.
About advertising, we have a lead generation strategy employing channels such as Google AdWords, DEM campaigns and LinkedIn Ads.
What do you wish you'd known at the very beginning of starting your business that you know now?
That you always need to be ready for a change. Regardless your industry or the size of your business, you must be aware that the arena you compete in is going to change, and you have to adapt to that evolution. Goals, customers, products and services: they aren't going to stay the same because your market itself is going to request new strategies.
Do you feel the economic climate is improving or is it getting tougher to trade?
The last two years accelerated massive changes on a global scale.
Now companies are still facing a complex scenario, with rising prices for raw materials, disruptions along supply chains and the need to move towards more sustainable productions.
The challenge is great, but there are also new solutions to help market players in achieving their goals: companies have to stay ahead of the curve to take advantage of what digital technologies offer us.
What do you see as being the biggest problem for giftware suppliers in the gift industry?
One of the major issues for suppliers in the gift industry if for sure represented by the enormous changes in the retail world.
Nowadays giftware suppliers must develop an authentic omnichannel strategy, relying on a network of partners to sell their products in the areas best suited to their goals.
Crafting a strategy of this kind takes time, money and most of all a careful planning.
What news do you have to share with us so we can celebrate your achievements in 2022, and what are you looking to achieve?
Two great achievements for us in 2022 has been our partnership with 1000 Miglia – the most iconic regularity race for historic cars in the world - as Market Analysis Partner and our partnership with BPER Banca, one of the major Italian banking groups, aimed to bring B2B market analysis closer to Italian SMEs. Moreover, we keep on looking behind our borders to make Matchplat's solutions available for all European companies.
To find out more about Matchplat and how their analysis can help your business -