 MODA ANNOUNCES INSPIRATIONAL LINE-UP ON THE CATWALK
MODA ANNOUNCES INSPIRATIONAL LINE-UP ON THE CATWALK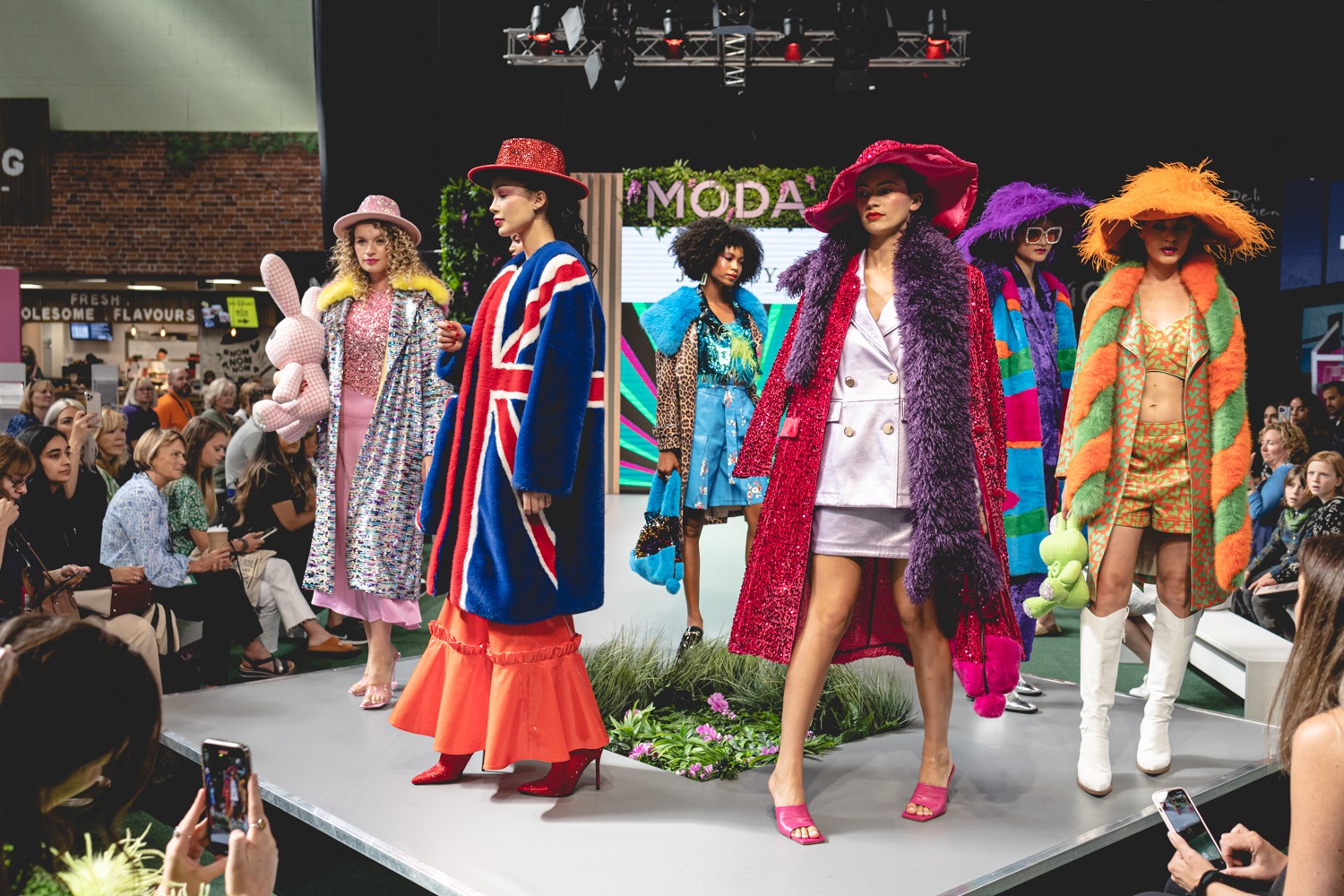 The UK's longest standing fashion trade show Moda, which has become an integral fashion destination at Spring Fair and takes place from 5th – 8th February 2023 at NEC Birmingham, has announced an inspirational line-up of catwalks shows, seminars, workshops, and awards on its Catwalk stage across all four days of the show.
Providing hours of free trend inspiration and business insights, the Moda Catwalk is the show's must-see highlight. Kicking off at 11am and running at 1pm and 2.30pm each day, visitors will be inspired to start their buying at the Moda Catwalk. See the latest womenswear, footwear and accessories brought to life as the styled outfits showcase how to build looks and ranges for AW23/24 from the show floor itself. Key trends include Sundial, The Vibe, Electric, and Different Angles. Buyers will also be presented with beautifully curated sponsored scenes from Saloos, Jayley Collection, Lighthouse Clothing, and the footwear headline sponsor is Lunar, a global footwear brand offering a vast and unique range of colourful and elegant designs.
Therese Oertenblad, Founder of Small Business Collaborative follows at 11.20am on Sunday with How to Sell on Instagram, sharing her top tips for selling with soul in order to grow your community and sales. At 1.20pm, don't miss the grand reveal of the winners of the Moda x De Montfort University Footwear Showcase Award, and at 3pm the stage will welcome the shortlisted designers of the inaugural New Jewels Bursary competition, in collaboration with the National Association of Jewellers (NAJ) and sponsored by Curteis Creates, for the Awards ceremony.
For a stylist's eye view, join Isobel Kershaw, Founder & Director of The Stylist London at 3.15pm as she draws on her experience as Director at Harrods, to deliver an inspirational talk about Style meets Retail with tips for buyers and independent retailers on how to buy successfully with the eye of a stylist.
On Monday, following the catwalk show, BBC Presenter Nayha Ahmad will be joined by a fashion recruitment specialist for Recruitment in the Fashion Industry to discuss what it means to work within the fashion retail industry. At 1.30pm, garner invaluable insights on How to Sell on TikTok. In this session, Therese Oertenblad, Founder of Small Business Collaborative and Elizabeth Stiles, Fashion & Textiles Brand Consultant will share top tips on growing your community and sales and how you can get more from the TikTok platform. For recession busting tips, attend How to Manage Your Marketing Budget in a Recession. Join this workshop at 3pm delivered by SocialB's expert trainer Amy Hobson to find out how to get more bang for your buck with your marketing budget.
Tuesday's line-up welcomes Gosia Radkiewicz, Senior E-commerce Consultant at NoA Ignite, who will explore 10 common issues that cost fashion e-commerce businesses serious money but are often being overlooked in How to Succeed in E-Commerce. Taking a deep dive into Marketing Trends to Focus on for 2023, join strategic marketing expert and author Simon Kingsnorth at 1.30pm as he explores the hugely complex marketing arena. From the constant changes in social media to Google's algorithms and from a changing privacy landscape to a non-stop demand for content it can seem overwhelming.
The last couple of years has seen an explosion of interest in behavioural science. And yet, despite the growth of recognised behavioural biases and tactical nudges out there, it's clear that many are still unaware of the benefits on offer as part of any marketing mix. All this and more will be presented by Steve Manser, Head of Marketing at DCUK in his workshop, Magic Marketing and Mindsets at 3pm.
Roseanna King, Senior Content Producer, Moda says, "With high-energy trend-led catwalk shows and hours of incredibly inspirational and informative talks offering invaluable business advice, our visitors flock to the Moda Catwalk stage season after season to learn and be inspired. I'm excited to see this season's programme come to life."
Visitors to Moda can also enjoy complimentary drinks at the Moda Café from 2-3pm on Sunday to Tuesday and 1-2pm on Wednesday. For further information and the full line-up please visit www.moda-uk.co.uk
About Spring and Autumn Fair
Spring and Autumn Fair are the UK's most vibrant marketplaces for wholesale home, gift, fashion, and sourcing. As the definitive "shop for shops", they support the retail industry like no other.
Spring and Autumn Fair are where bestsellers are found, relationships are forged, and curiosity is piqued. Imagine a treasure trove of new ideas and new trends just waiting to be discovered and displayed in your shop, showroom or e-commerce site. If you want to touch, feel, and experience what's new and innovative across the home, gift, and fashion retail industry - Spring and Autumn Fair's are the marketplaces for you.
Located in the centre of the UK at the NEC in Birmingham, Spring and Autumn Fair is easily accessible for UK and International retailers (be it independent, multiple, or online, designers, contractors, and suppliers) to meet every February and September.