 NATIONAL STATIONERY WEEK - STATIONERY SET TO RULE THE HIGH STREET



Stationery set to rule the high street!
Posted by National Stationery Week
The organisers of National Stationery Week have today announced the launch of a retailer stationery display competition, which will see one lucky retailer (and three runners-up) winning hundreds of pounds-worth of stock courtesy of the sponsors of the 2017 campaign.
With stationery sales predicted to continue rising, National Stationery Week wanted to acknowledge and give something back to those retailers who spend time and effort creating fantastic, and tempting displays for the many 'Stationery Addict' supporters to enjoy and buy from!
All retailers will need to do is dress their stationery displays as creatively as possible with official point of sale materials to be in with a chance of winning products from some world-famous brands.
With less than three months to go until National Stationery Week, the FREE POS kit has already been downloaded by retailers large and small participating in this year's campaign, which even includes outlets as far afield as New Zealand and Australia.
Confirmed sponsors Sheaffer and Nu: Notebooks will contribute to the overall prize for the 'Best Dressed Stationery Display' which will be announced during the week of National Stationery Week from April 24 to 30.
Retailers wishing to get involved should register their company on the National Stationery Week website (www.nationalstationeryweek.com) to receive a FREE POS kit to use.
Participating retailers will be asked to submit photos of their display by April 19 2017. These photos will be displayed on the National Stationery Week website and the general public, including the campaign's 20,000 followers, will be asked to vote for their favourite display.
Last year, participating retailer Calliope Gifts in Dorking saw a 111% increase in its stationery sales during National Stationery Week, which continued above normal levels for over three months afterwards.
BENEFITS FOR RETAILERS include the use of an 'Official Retailer National Stationery Week' logo in all advertising and marketing, their logo in the list of participating retailers on the National Stationery Week website with a link to their website and much, much more.
To find out more details, visit http://www.nationalstationeryweek.com/retailers/retailer-participation-form/ or email dan@smallmanmedia.com
This press release was posted on Friday, March 24th, 2017.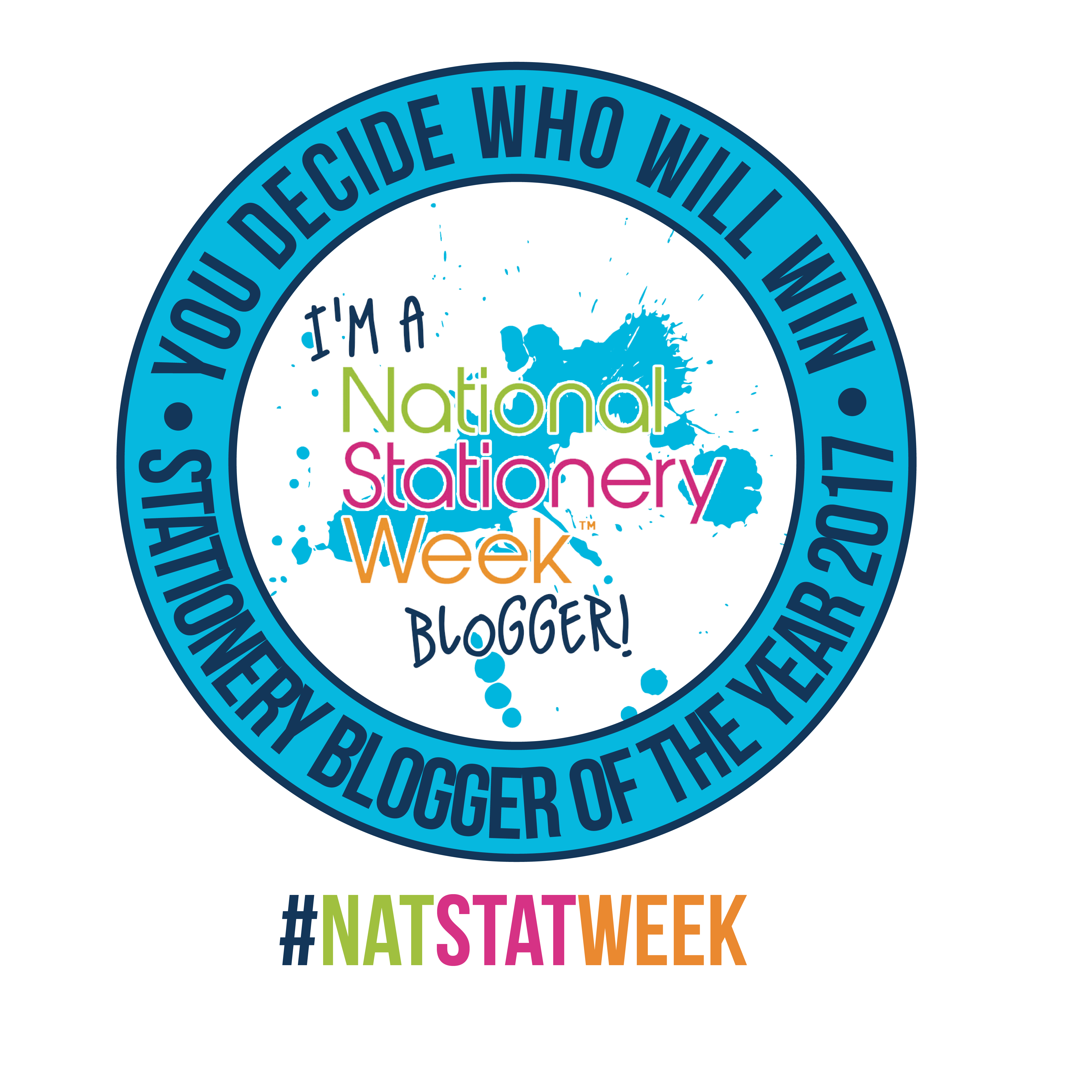 Tweets by @NatStatWeek
This website uses cookies to improve your experience. We'll assume you're ok with this, but you can opt-out if you wish.
Accept
Read More
<!-- W3 Total Cache: Db cache debug info:
Engine: disk
Total queries: 18
Cached queries: 2
Total query time: 0.0779
SQL info:
# | Time (s) | Caching (Reject reason) | Status | Data size (b) | Query
1 | 0.0003 | enabled | cached | 1058 | SELECT tt.term_id, tt.term_taxonomy_id FROM wp_terms AS t INNER JOIN wp_term_taxonomy as tt ON tt.term_id = t.term_id WHERE t.term_id = 21 AND tt.taxonomy = 'link_category'
2 | 0.0062 | enabled | not cached | 600 | SELECT option_value FROM wp_options WHERE option_name = '_wp_session_ca0d14eb200a621dbebba1e13655ea37' LIMIT 1
3 | 0.0149 | enabled | not cached | 5398 | SELECT wp_redirection_items.*,wp_redirection_groups.position AS group_pos FROM wp_redirection_items INNER JOIN wp_redirection_groups ON wp_redirection_groups.id=wp_redirection_items.group_id AND wp_redirection_groups.status='enabled' AND wp_redirection_groups.module_id=1 WHERE (wp_redirection_items.regex=1 OR wp_redirection_items.url='/stationery-set-to-rule-the-high-street/')
4 | 0.0033 | enabled | not cached | 1600 | SELECT ID, post_name, post_parent, post_type
FROM wp_posts
WHERE post_name IN ('stationery-set-to-rule-the-high-street')
AND post_type IN ('page','attachment')
5 | 0.001 | enabled | not cached | 11757 | SELECT wp_posts.* FROM wp_posts WHERE 1=1 AND wp_posts.post_name = 'stationery-set-to-rule-the-high-street' AND wp_posts.post_type = 'post' ORDER BY wp_posts.post_date DESC
6 | 0.0081 | enabled | not cached | 652 | SELECT p.ID FROM wp_posts AS p WHERE p.post_date '2017-03-24 12:21:37' AND p.post_type = 'post' AND p.post_status = 'publish' ORDER BY p.post_date ASC LIMIT 1
8 | 0.0013 | enabled | not cached | 763 | SELECT t.term_id FROM wp_terms AS t INNER JOIN wp_term_taxonomy AS tt ON tt.term_id = t.term_id INNER JOIN wp_term_relationships AS tr ON tr.term_taxonomy_id = tt.term_taxonomy_id WHERE tt.taxonomy IN ('category') AND tr.object_id IN (3641) ORDER BY t.name ASC
9 | 0.0047 | enabled | not cached | 1238 | SELECT term_id, meta_key, meta_value FROM wp_termmeta WHERE term_id IN (23) ORDER BY meta_id ASC
10 | 0.0086 | enabled | not cached | 841 | SELECT p.ID FROM wp_posts AS p INNER JOIN wp_term_relationships AS tr ON p.ID = tr.object_id INNER JOIN wp_term_taxonomy tt ON tr.term_taxonomy_id = tt.term_taxonomy_id WHERE p.post_date '2017-03-24 12:21:37' AND p.post_type = 'post' AND tt.taxonomy = 'category' AND tt.term_id IN (23) AND p.post_status = 'publish' ORDER BY p.post_date ASC LIMIT 1
13 | 0.0052 | disabled (query) | not cached | 0 | SELECT SQL_CALC_FOUND_ROWS wp_posts.ID FROM wp_posts WHERE 1=1 AND wp_posts.post_type = 'advert' AND (wp_posts.post_status = 'publish') ORDER BY RAND() LIMIT 0, 1
14 | 0.0008 | disabled (query) | not cached | 0 | SELECT FOUND_ROWS()
15 | 0.0015 | enabled | not cached | 8602 | SELECT wp_posts.* FROM wp_posts WHERE ID IN (2124)
16 | 0.0023 | enabled | not cached | 1724 | SELECT post_id, meta_key, meta_value FROM wp_postmeta WHERE post_id IN (2124) ORDER BY meta_id ASC
17 | 0.011 | enabled | not cached | 8728 | SELECT wp_posts.* FROM wp_posts WHERE ID IN (3570)
18 | 0.0051 | enabled | not cached | 2656 | SELECT post_id, meta_key, meta_value FROM wp_postmeta WHERE post_id IN (3570) ORDER BY meta_id ASC
-->