 Revolutionary Gift-Wrap Entrepreneurs Team Up with Shropshire Artist
[gallery ids="1541,1546" type="rectangular"]
Connecting with each other through The Giftware Association and an unlikely meeting at The Farm & Deli Show, Giftwrap Entrepreneur, Craig Morfett, and Watercolour Artist, Meg Hawkins, have started an exciting collaboration within the exciting home of Instawrap®, Wrap Nation.
Instawrap®, is a revolutionary new gift-wrap, developed with the environment in mind as it is 100% recyclable. Instawrap's latest innovation is LICK & STICK gift-wrap, which, as the name suggests, requires no sticky tape! Launched Feb 2017  you will be able to wrap your presents with ease, style and beauty, for the Lick & Stick wrapping paper Instawrap® will feature the designs of Meg Hawkins Artist!
This is a new venture for Meg, with Instawrap being the first company to license her stunning range of designs and artwork. She is very excited about the collaboration, particularly as it is such a dynamic and entrepreneurial business. Speaking about the collaboration Meg said, "I am really looking forward to seeing my collection of stags, robins and foxes appear on Instawrap's Christmas gift-wrap and am excited to develop my range with Wrap Nation and grow our collaboration still further."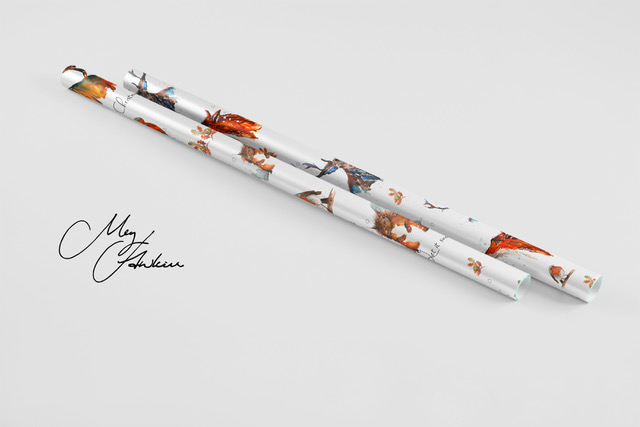 Craig Morfett added " Meg's work is simply stunning! To have this beautiful array of depth and vivid colour on Instawrap® is not only an honour but strengthens our message about the environment as the creations will feature beautiful scenes from the countryside!"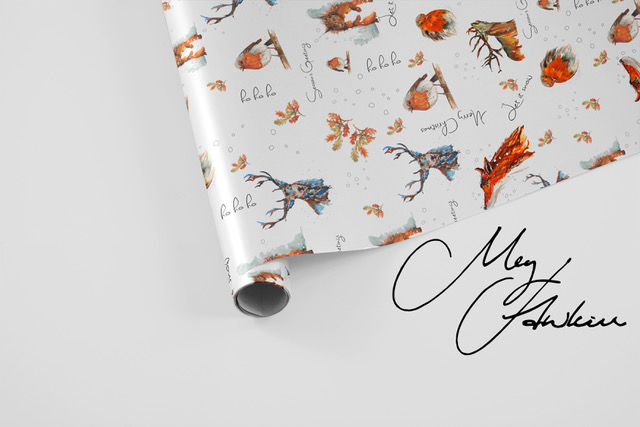 To find out more about this exciting new project contact Meg Hawkins on meghawkins@btinternet.com. Or contact The Giftware Association at chris.workman@ga-uk.org
About Meg
Meg Hawkins is a passionate, multi-faceted artist who lives in the rolling hills of Shropshire. Her life is her art, and of course, her husband and four children. When she's not busy with them she works full-time as an Artist now, after 16 years as a photographer she decided to go back to her love of art and make a career of it, operating out of her studio in the beautiful Shropshire village of Burwarton.  Meg finds solace with headphones on and brushes in hand, the perfect combo!
About Instawrap
 Instawrap® is the exciting new way to wrap your gifts.
Instawrap® allows you to wrap gifts without the need for sticky tape; it is so easy to use, you simply lick and stick!
Instawrap® has been specially developed with zero taste, just lick and stick anywhere on either side of Instawrap® to activate, it's fun, quick & easy to use.
Instawrap® is a British invention protected by granted UK and international patent applications.