 SCOTLAND'S TRADE FAIR BUZZES WITH ACTIVITY
SCOTLAND'S TRADE FAIR BUZZES WITH ACTIVITY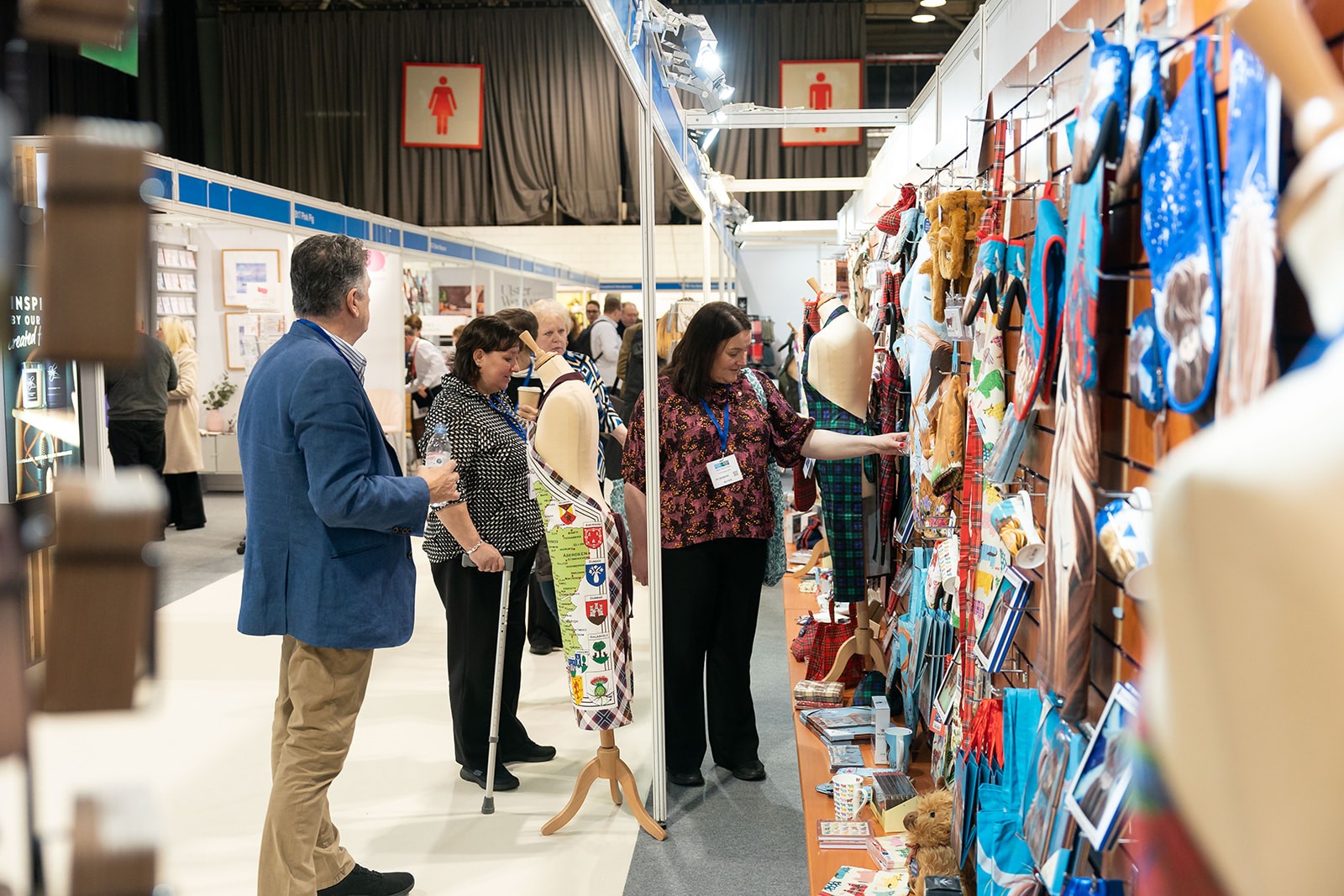 Scotland's Trade Spring Fair saw returning confidence in the market with exhibitors and buyers in an upbeat, positive frame of mind at this key buying show for the gift market. After three days of orders being made, new contacts being established and networks being re-connected, the Show was deemed a success by exhibitors and buyers alike.
Off the back of a successful retail season in 2022 in Scotland, buyers are feeling very positive about the year ahead and the leads and orders generated reflected this. Tourism is one of the key drivers of the gift market in Scotland and the early indicators for this year are very positive once again.
Richard Wallace from new exhibitor Glen Ogal said: "This has been a fantastic few days for us, with many orders written, new stockists secured and new leads established. It is a great start to the year."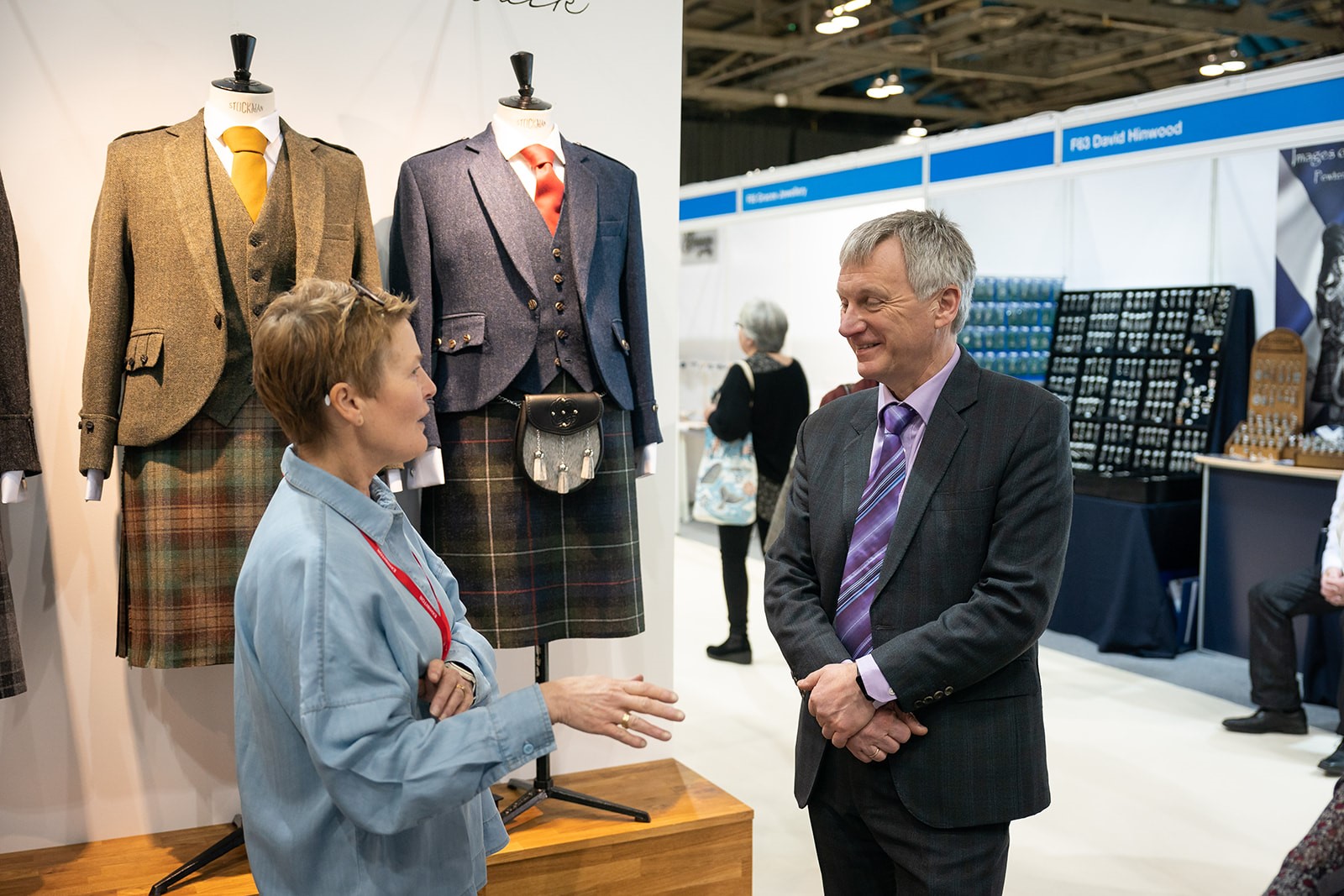 One highlight of the Show was the Best Product awards judged by retail experts Sarah Gordon from Luss General Store, Charmaine Fox from Caulders Garden Centres and Amy McCusker from Wee Box. They were impressed by the standard of the entrants as well as the pricepoints, design and creativity, making choosing winners very difficult. Amy McCusker said: "From innovative design to stylish gifts, the entrants and winners of the awards alike should be proud. It is inspiring to see the industry pushing the envelope and emerging from 2 years of the pandemic with renewed determination." The winners are listed below.
The Talking Shop Seminar Theatre hosted a series of well-attended informative and relevant talks on all aspects of retailing, including masterclasses on social media and online content, panel discussions with leading influencers and the ever- favourite Nessie's Den, where new young companies pitch to retailers in a light-hearted session.
The Show was also delighted to welcome a visit from Ivan McKee MSP, Minister for Business, Trade, Tourism & Enterprise, who toured the Show and spoke about support for Scottish businesses.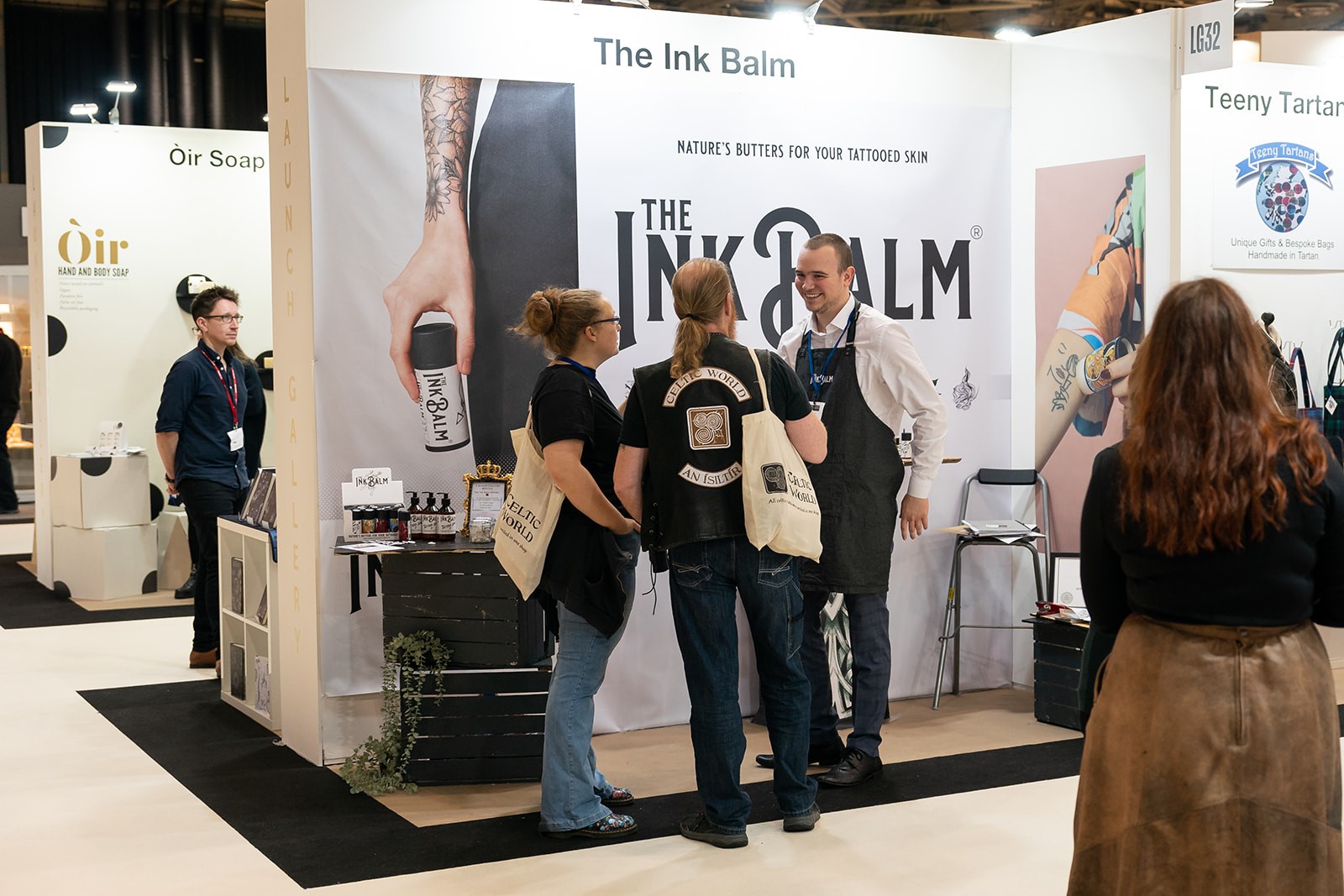 Fiona Fabian from Papyrus said of the Show: "This was a superb Show. I came for a few hours on the Sunday and ended up coming back for all three days! With so much to see and people to talk to, this was the best Scottish Show I've ever attended."
Show Director Mark Saunders added: "Whilst there are clearly big challenges still for all businesses, it will be considerably easier to navigate these as footfall in shops continues to build. The last three years have not been easy ones for exhibitions and in that time, new routes to market and subtle changes in buying patterns have emerged. However, over and over again, the overriding benefits of trade shows were evident. Face to face communication will not go away and the ability to see, feel, touch, taste and smell are a vitally important part of the buying process."
The 2024 Show is from 21-23 January 2024, while the Autumn Show is on the earlier date of 20-21 Aug 2023.


Best Product Award Winners:
Cards and stationery
Gold – The Wee Book Company – children's book - K38
Silver – Pop Up Designs – light up birthday card – F17
Bronze – Pink Pig – cards – B17
Home & Gift
Gold – Fiona Matheson Studio – Block in a Box – CG36
Silver – Love Scottish Candles – natural wax candle – E2
Bronze – D&C Supplies – Highland cow hot water bottle – B16
Textiles, Jewellery and Fashion Accessories
Gold – Amy Britton – Harris tweed and recycled plastic laptop case – A31
Silver – Glen Ogal – Bamboo sunglasses – E62
Bronze – Nixey -Sporran handbag – D62
Launch Gallery
Gold – Lin Pin Crafts – needle felting starter kit – LG28
Silver – The Ink Balm – nature's butter for tattooed skin – LG66
Bronze – Victoria Gordon Art – stag tea towel – LG70

Scotland's Trade Fair, Spring – 22-24 January 2023, SEC, Glasgow
Organised by Springboard Events - Tel: 01877 385772
www.scotlandstradefairs.com