 SILVINE SUPPORTS MENTAL WELLBEING WITH NEW SANE PARTNERSHIP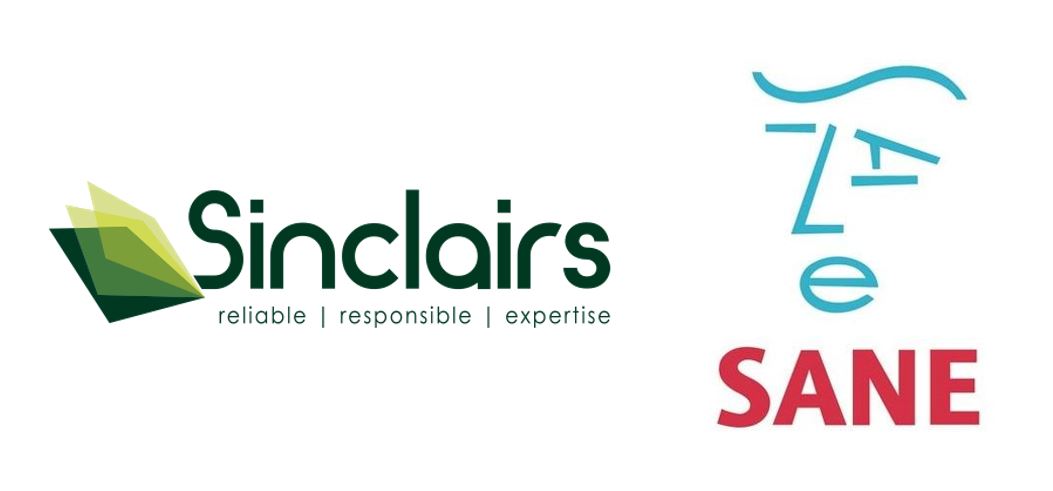 Sinclairs are proud to announce a charity partnership with SANE, a UK mental health charity.
Sinclairsare committed to workplace wellbeing and raising awareness of the importance ofmental health and wellbeing. Whilst we're announcing the partnership in tandemwith Mental Health Awareness Week (https://www.mentalhealth.org.uk/campaigns/mental-health-awareness-week); we're passionate about supporting SANE's messaging throughoutthe year.
Silvine; theiconic brand in the British stationery market, has vast reach, loyalty and trust.We're proud to support SANE with a partnership to communicate their vital messagesand raise awareness of the importance of mental health with the help of ourbrand.
Paul Howard,Director and Chairman of Sinclairs, said: "Mentalhealth awareness is so important and we're committed to supporting our own teamat Sinclairs. It was a logical next step to look at ways to support the widercommunity and this is why we decided to partner with SANE. We're positive aboutthe future of the partnership and raising awareness for the charity in thecoming years."
MarjorieWallace, Chief Executive of SANE, said: "Weare very grateful to have the support of Sinclairs. We welcome the opportunityto partner with an organisation that shares our mission of raising awareness ofmental illness and supporting people and families affected by it."
We hope toreach thousands of people nationally with key messages on mental healthawareness, mindfulness and helpful tips during times of stress; such as increasedoffice workloads, deadline pressures, revision and exams.
About SANE
SANE is aleading UK mental health charity set up in 1986 to improve the quality of lifefor anyone affected by mental illness. Its three main aims are to raiseawareness and combat stigma about mental illness, educating and campaigning toimprove mental health services; to promote and host research into the causesand more effective treatments for mental illness at its flagship Prince ofWales International Centre for SANE Research; and to provide guidance andemotional support for people with mental health problems, their families and carersthrough its helpline, SANEline, Textcare and other services. For moreinformation, please visit www.SANE.org.uk. SANEline is available from 4.30 –10.30pm every day of the year on 0300 304 7000.
About Silvine
Silvine isan iconic British brand of paper stationery products manufactured by Sinclairs,Otley (West Yorkshire). Predominantly focussed on the UK market - this brand canbe found in retailers, major office and education suppliers. With a varied end useraudience, Silvine is an ever-growing brand in both following and product rangeavailable.