 SMALL BUSINESS SATURDAY IS COMING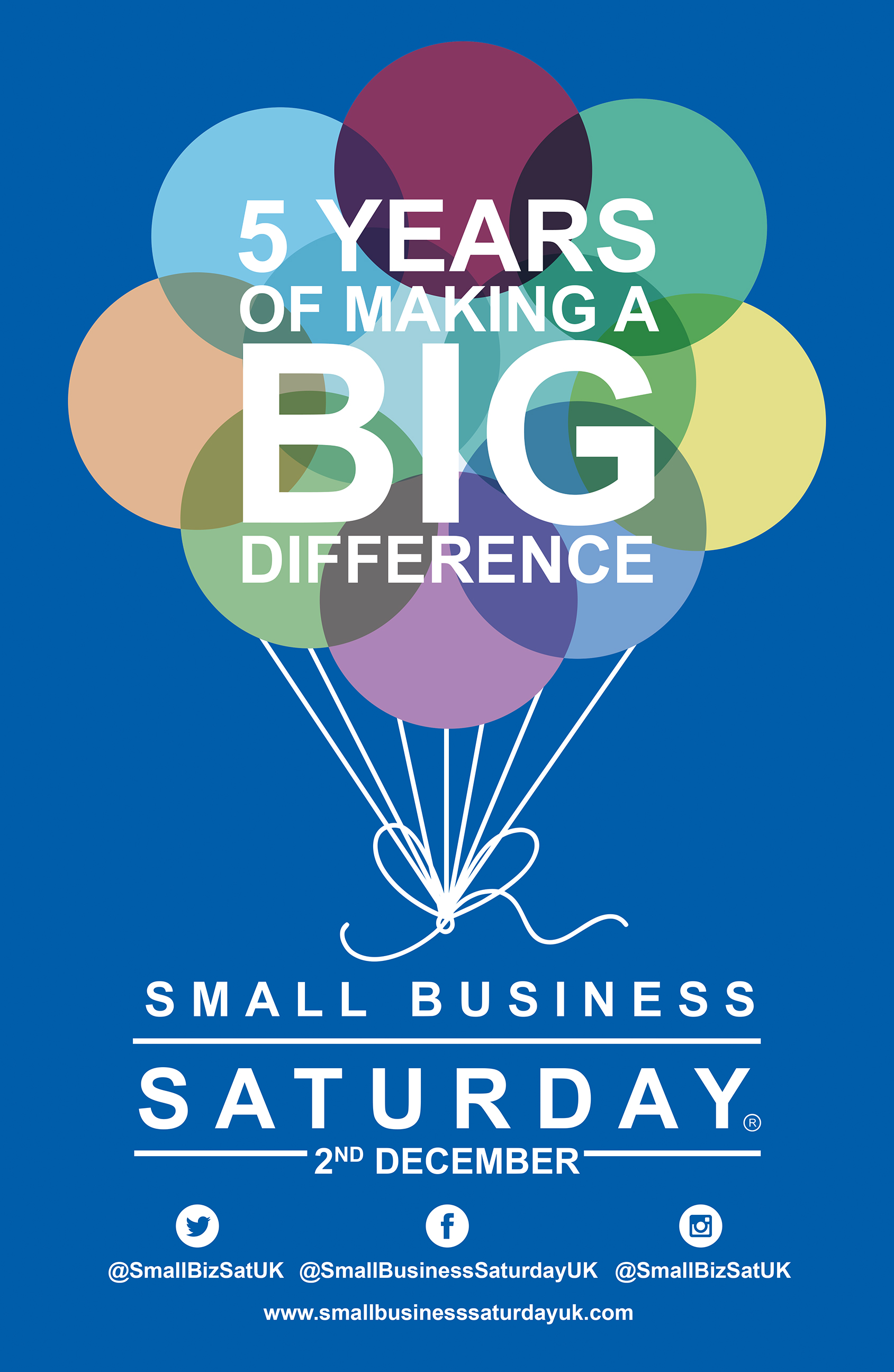 Help your small business make the most of Small Business Saturday on Saturday 2nd
December 2017.
Hang the poster and window sticker in a prominent place to show your support for
Small Business Saturday and attract customers through your door. You can pick up a
poster from the Small Business Saturday Bus Tour or download a digital version of the
poster to use on your website and social media via www.smallbusinesssaturdayuk.com.
It would be great to see the poster in your small business. Take a photo and share it
with the campaign:
Tell the world what your business will be doing on 2nd December to celebrate.
Be creative and make your business stand out!
Encourage more customers to your small business by getting yourself on the Small
Business Finder via www.smallbusinesssaturdayuk.com/small-business-finder. It is
available on the website and mobile app.
About Small Business Saturday UK
Small Business Saturday is a grassroots campaign that highlights small business success
and encourages customers to support small businesses in their communities. The day
itself takes place on the first Saturday in December each year and the campaign aims to
have a lasting impact on small businesses. In 2017 Small Business Saturday will take place on Saturday 2nd December. Small Business Saturday was originally founded by American Express in the U.S. in 2010 and it remains the principal supporter of the campaign in the UK, as part of its on-going commitment to encourage consumers to shop small.
In October, Small Business Saturday will once again hit the road on its annual Bus Tour.
Follow Small Business Saturday on social media to see when it is coming to a town near
you. Want to join the bus at a stop? Get in touch: comms@smallbusinesssaturdayuk.com.
With thanks to Vistaprint for supporting the printing of the flyer and poster /SmallBusinessSaturdayUK @SmallBizSatUK @SmallBizSatUK As a company dedicated to supporting 17 million small businesses globally, we strongly believe in the vital role you play, both in the local community and the national economy. Every day we are inspired by your passion, drive and creativity, and are motivated by seeing your businesses achieve their full potential. Campaigns like Small Business Saturday UK play a crucial role in encouraging customers to shop local and support businesses in their community. We are proud to once again be supporting Small Business Saturday by printing this flyer and the poster contained in this marketing pack. You can use these materials to promote your involvement in the campaign, spread the word and show solidarity with other small businesses in your community. On behalf of all at Vistaprint, I wish you the best of luck and a successful Small Business Saturday 2017.