 Stationery Matters has a brand-new look and direction
Stationery Matters has a brand-new look and direction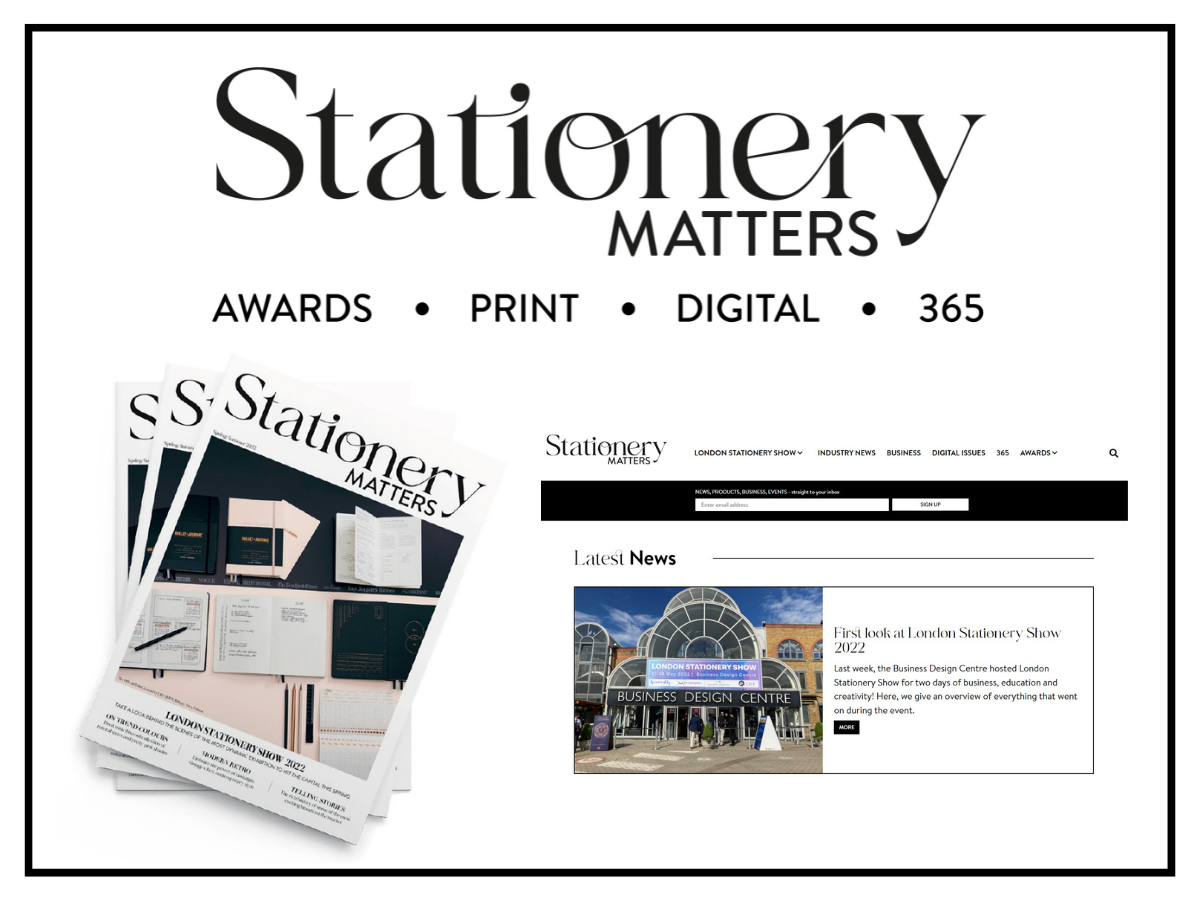 The Stationery Matters mission is to support and educate stationery buyers. As the UK's only publication dedicated to the stationery industry it is important that both the print magazine and its digital counterpart Stationerymatters.news continue to evolve to ensure they are meeting the needs of independent retailers across the UK. That is why the Stationery Matters team decided to undertake a full rebrand that brings with it a fresh new look and editorial direction.
Stationery Matters Magazine
The annual publication revealed its brand-new look in April of this year as the 2022 edition of the magazine landed in stores ahead of London Stationery Show 2022. As the official publication of the industry's only dedicated event for paper, arts and crafts, gifts, greeting cards, and writing materials it is vital that the magazine speaks to its readers, with content shaped around and for them to ensure the issues that truly matter are being covered. As the new editor at the helm, Anna-Marie DeSouza has worked hard to create a magazine that is jam-packed full of business advice, industry news, and trend information whilst creating a cool, modern aesthetic that reflects the beautiful products found within the market today.
Stationerymatters.news
The digital platform has undergone a complete overhaul with a real focus placed on bringing independent retailers industry news, expert business advice, new product releases, exclusive interviews, and so much more. Whether researching brands before heading to London Stationery Show, discovering what products are new to the market, or needing some advice on how to improve your marketing, Stationerymatters.news is the place to go. The fresh, modern aesthetic makes for a clean layout that ensures a user-friendly journey, allowing readers to find exactly what they are looking for. The digital team know that operating in the stationery industry has its own challenges and opportunities and that's why they have brought several contributors on board who will be able to share their expertise on topics such as marketing, PR, sales strategy, and social media, to name but a few. The website is a go-to tool for independent retailers looking to boost their business, with content written with the retailer at the centre.
We spoke to Head of Marketing, Ella O'Keefe, to hear her thoughts on the new Stationery Matters. "I joined with a base to work from. Stationery Matters is an iconic magazine within the industry and we wanted to honour its history, injecting a new lease of life into the brand. I'm incredibly proud of the new website and am looking forward to our readers being able to explore the new site as we publish exciting and insightful content. We focused on user experience and have introduced new filters to help readers navigate the site. We are also planning on publishing a lot more business content to help independent stationers in all areas of running a business."
To see the brand-new look for yourself, head to the Stationery Matters' website here.