 Talking Tables certifies as a B Corporation Partying like there is a tomorrow
Talking Tables certifies as a B Corporation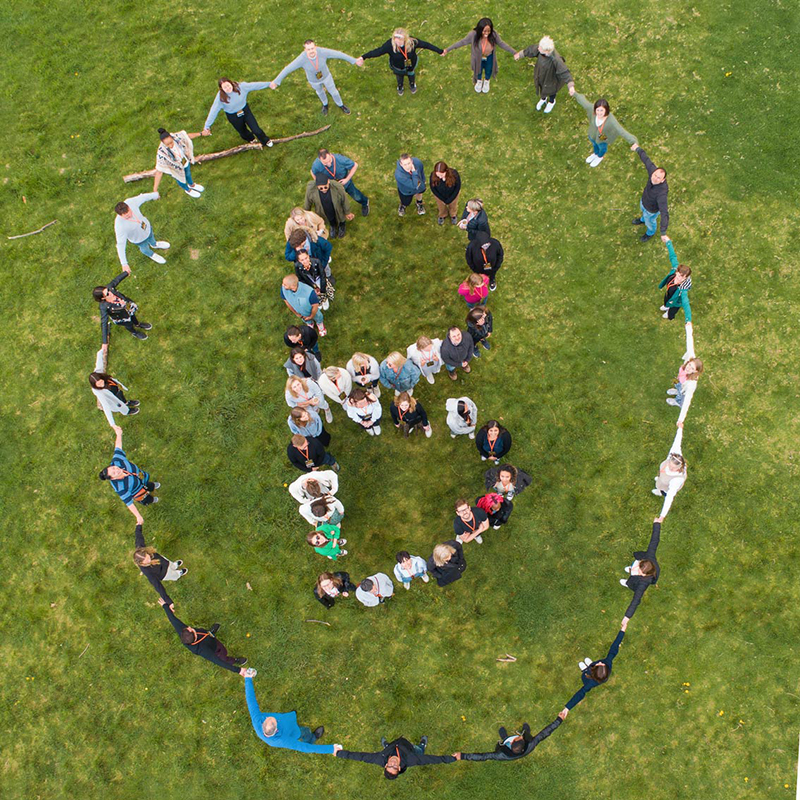 Partying like there is a tomorrow
September 28th 2022 – Talking Tables has announced today its certification as a B Corp, joining a growing group of companies reinventing business by pursuing purpose as well as profit. The tablescaping products and games company has been certified by B Lab, the not-for-profit behind the B Corp movement, as having met rigorous social and environmental standards.
The B Corp certification involves an assessment of the social and environmental impact of a business through more than 200 questions concerning governance, employees, communities and the environment. Applicants are required to meet a score of over 80 – Talking Tables achieved 87.5.
While one of the first in its sector, Talking Tables joins a community of 5,575 businesses globally who have certified as B Corps and who include well-known brands such as The Guardian, innocent, Patagonia and The Body Shop.
Talking Tables is known for innovating to provide customers with sustainable choices. The company produced the world's first totally plastic free and recyclable paper cup, has removed plastic from napkin packaging via card packaging with a cut out window and debuted compostable trivia this summer. Paper products are home recyclable and some napkins are home compostable too. Talking Tables has held an FSC licence for 10 years and is working with Ecologi on tree planting to offset napkin and games production as well as on more immediate impact initiatives like supporting wind farms.
Committed to diversity, Talking Tables has a zero gender pay gap as well as being a Living Wage company and a member of the Good Business Charter.
Chris Turner, executive director of B Lab UK, says: "We are pleased to have B Corps of all shapes and sizes as part of our community – from startups to multinationals and across many different industries. Business is a powerful force and B Corps demonstrate that you can do good in any sector. Welcoming Talking Tables is an exciting moment because they have an opportunity to lead the way within their industry. We and the rest of the B Corp community are really pleased to support Talking Tables in paving the way for a new way of doing things."
Clare Harris, Talking Tables founder, says: "We are honoured to be an early receiver of the B Corp certification within our industry and within the UK. We've found that the B Corp application process has provided an invaluable framework for us and its emphasis on continued improvement inspires us to strive to be better and develop new initiatives."
New initiatives for spring/summer 23 include less reliance on virgin materials with recycled glass and paper products and bunting produced from fabric remnants. The season will see a continued emphasis on sourcing closer to home, and the collection will be 96% single use plastic free.
For further information contact: jo.jeffery@talkingtables.co.uk; 020 7627 6767
About Talking Tables:
From eco cups to cake toppers, Talking Tables is the go-to brand for innovative, sustainable, and design-led products that add fun and style to every gathering. If it helps a customer 'plan it, host it, and love it', then we conceive it, design it, and manufacture it. You'll find our collections in many of the world's leading retailers – from John Lewis, to Selfridges, and from major grocers like Tesco and Morrisons to leading independents. As well as on our B2C website: www.talkingtables.co.uk
About B Lab UK:
B Lab UK is transforming the economy to benefit all people, communities, and the planet. A leader in economic systems change, our global network creates standards, policies, and tools for business, and we certify companies - known as B Corps - who are leading the way. To date, our global community includes 5,575 B Corps in 83 countries and 157 industries, and over 150,000 companies manage their impact with the B Impact Assessment and the SDG Action Manager.