 TALKING TABLES NAPKIN DESIGN COMPETITION - ALL PROFITS TO CHARITY

Talking Tables understand the importance of gathering round the table together; sharing laughter, stories and memories. That is why they have created an exciting competition for you to design a napkin, with all profits going to charity, contributing towards making a difference to a disadvantaged child, who has suffered during the Covid-19 epidemic.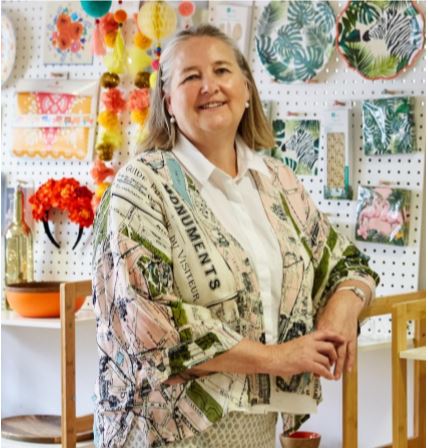 They are supporting the charity Magic Breakfast, who provide nutritious breakfasts to over 48,000 children at risk of hunger, giving them the fuel they need to learn. You can find out more about their great charity work here: www.magicbreakfast.com.

They are encouraging you to get creative with pencils, pens, paints or any other drawing materials you can get your hands on. Try and make your napkin design as unique as possible, but please avoid using any brand names or brand icons in your design.

To submit your finished design, take a high resolution photo and either post it on Instagram using #talkingtablesnapkincompetition and tagging us @talkingtables_tt or email to charitynapkin@talkingtables.co.uk. We will turn the winning design into a napkin that can be bought in a shop near you, and the winner will receive 12 packs of their napkin.
Competition closes at 11pm on Tuesday 5th May 2020. Competition is for under 16s.