 THE GIFTWARE ASSOCIATION AT THE GREATS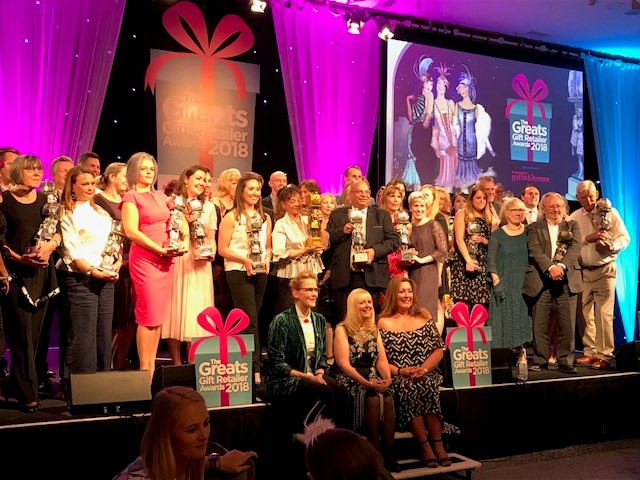 The Giftware Association is once again proud sponsor of The Greats Awards, sponsoring The Honorary Achievement Award. Now in its 17th Year, The Greats Awards have become one of the most exciting and vibrant events in the gift and home industry.
The Giftware Association team would be delighted if you can join us as our guests for 'The Greats Awards 2019'. PLEASE BOOK NOW IF YOU WOULD LIKE TO JOIN US ON THE GIFTWAE TABLE
The Greats celebrates not only the top independent andmultiple gift retailers regionally and nationally, but also 'one off' nicheretailers and garden centres, as well as outstanding retail employees

The winners will be announced at afabulous Walk On The Wild Side themedGreats Awards ceremony, which will take place on Wednesday May 15, 2019, in theBallroom of the glittering Grosvenor House Hotel on London's Park Lane.

The UK gift and home industry is dynamic,innovative and vibrant and The Greats reflect all of this and much more. Be apart of it! The Greats Awards are owned and organised by Max Publishing and Progressive Gifts & Home Worldwide.
T