 THE ONLINE GIFT GUIDE IS LIVE AND SEEKING CONTRIBUTIONS
Card & Gift Network has launched a brand-new, consumer-focused sister site, The Online Gift Guide (www.theonlinegiftguide.com) with the aim of offering designers, makers and independent retailers a new opportunity to promote their business direct to consumers.
The new site comprises space for gift products (complimentary products such as cards and gift wrap are welcome too!) and a directory of card and gift shops selling online (via their own sites or a marketplace).
These listing options enable designers, makers and retailers an opportunity to contribute to the site in a way that suits them. Whether they add one gift idea or list their whole business, they have a new way to reach gift seekers direct.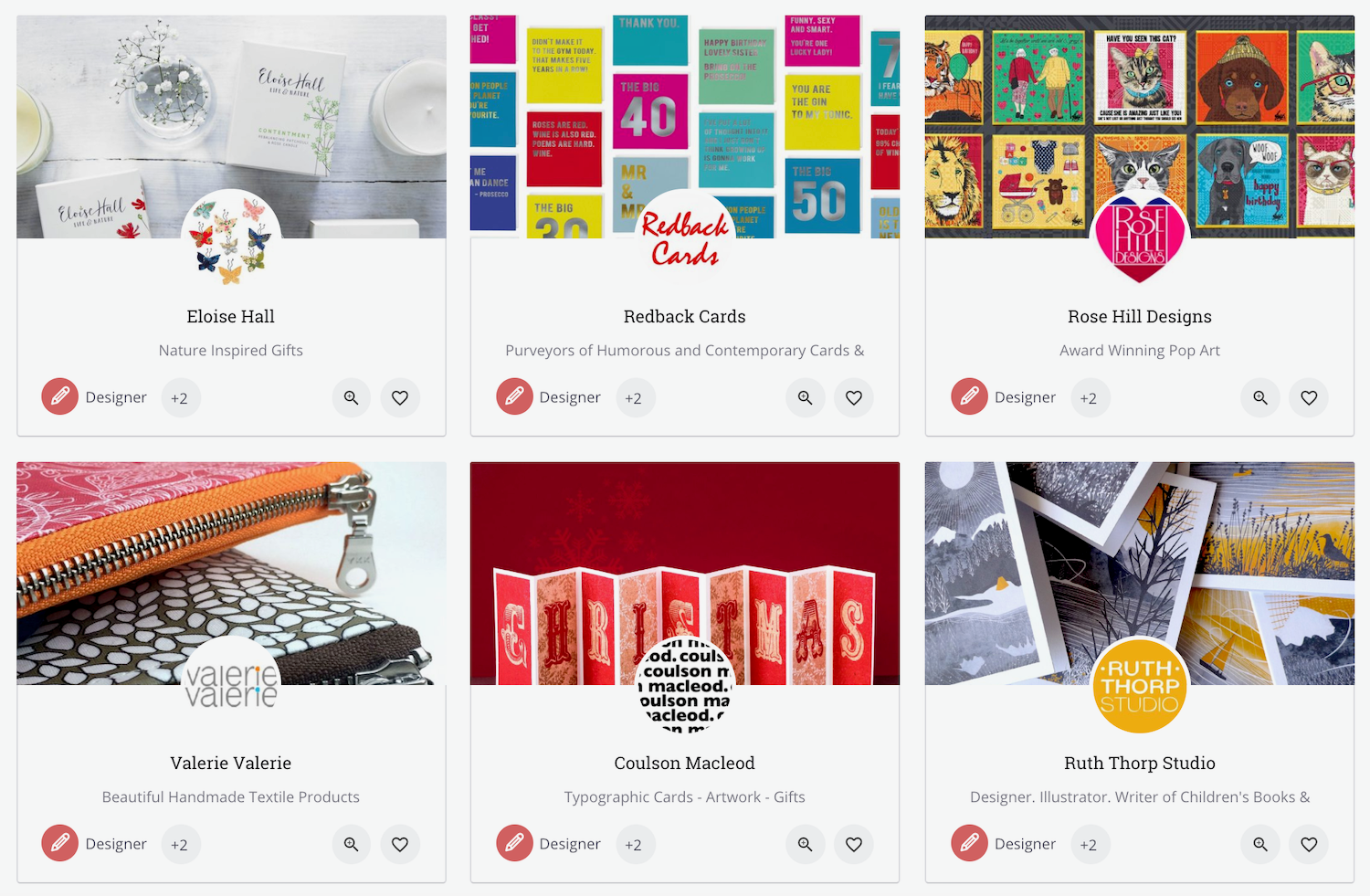 By uniting lots of designers, makers and retailers together Charlotte hopes that they can create the ultimate Gift Guide for every occasion.
Charlotte commented, "We have a fantastic industry with endless knowledge and gift ideas for every occasion. For me, they're the perfect people to help shoppers solve their gifting dilemmas".
As well as inspiring gift seekers, The Online Gift Guide also helps the card & gift businesses; giving them a platform to regularly promote their products and brand.
Charlotte added,  "There's a lot of noise online so it's important that we get our designers, makers and retailers in front of gift seekers as much as possible. With The Online Gift Guide we can keep showing what our industry has to offer in a way that is inspiring and helpful to consumers."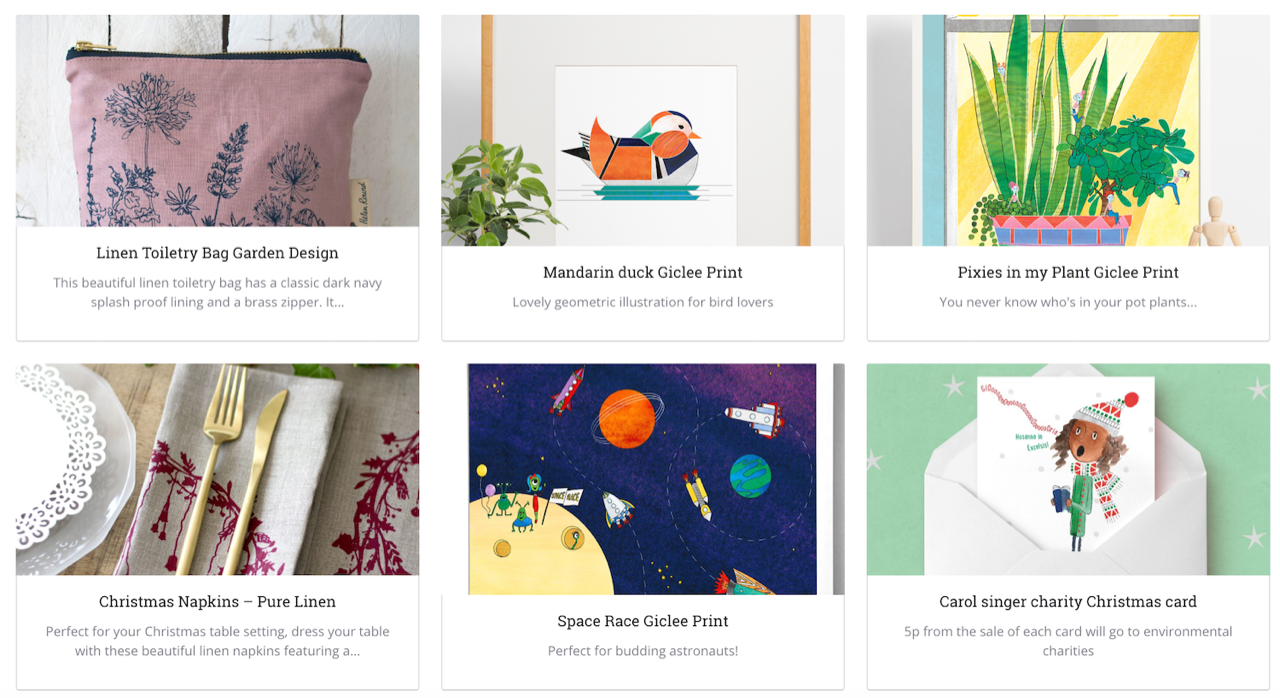 The Launch
The Online Gift Guide's debut gifting event will be Christmas 2018. So far the website has had over 300 products submitted, with more expected in the coming days and weeks.  After the holiday season The Online Gift Guide will create regular themed gift guides to inspire shoppers, showcase trends and celebrate gifting occasions.
Why The Online Gift Guide was Created
Charlotte's mission with Card & Gift Network is to help the greetings & giftware industries use the online world to grow their business.  Since its launch in 2009 the site has published over 1,300 articles showcasing well over 53,000 greetings & giftware products to the trade.  Reviewing the companies profiled over the years Charlotte found that approximately 95% of the businesses featured were keen to promote to consumers, as well as the trade. With this in mind, last year Charlotte experimented with a consumer-focused Christmas Gift Guide magazine. The response was overwhelming, over 1,000 companies applied and 200+ businesses were picked to be featured in the Gift Guide.
Adding up the statistics after the Christmas period Charlotte found that the Gift Guide magazine had been viewed by over a quarter of a million shoppers during the festive period. With demand for the Gift Guide from both sellers and consumers Charlotte decided to create a website version of the Gift Guide that could connect gift seekers with greetings card and gift businesses all year round… The Online Gift Guide was born!
Charlotte noted,  "Adding B2C sales as an income stream is a great way for gift businesses to grow. It gives them a way to see how the end consumer interacts with their product, while also ensuring they aren't solely reliant on B2B trade for all of their sales."
"Content marketing such as blogging is a powerful strategy for any business and I'm sad to see that it isn't used more in our industry. I do understand however why it's not widely used. Blogging and content creation takes a lot of time and knowledge, and most card & gift companies have far too much work to cope with to add more to their workload. With The Online Gift Guide I want to offer businesses who might not have time to run their own blog an option to join a community of contributors. Getting the benefit of a blog platform, without the time commitment of creating an entire blog on their own."
Becoming a Contributor
Joining The Online Gift Guide as a contributor is simple and takes just a few minutes.
You can find out all the information you need on the website at - https://www.theonlinegiftguide.com/contribute/
Alternatively, you can email Charlotte at hello@cardandgiftnetwork.com for more information.
About Card & Gift Network
Launched in 2009, Card & Gift Network is an online platform supporting and showcasing the greetings card and giftware industry. Comprising blog, trade directory and business hub, the website brings together designers, makers, retailers and suppliers from across the industry to explore a world of cards and gifts.
The site was founded by Charlotte Biggs. Charlotte worked in the greetings and giftware industry for six years, before moving into online marketing in 2009. For the last 9 years she has been helping card and gift businesses to promote themselves and sell more online.