 THE SEED CARD COMPANY CELEBRATES 1st BIRTHDAY WITH A NEW COLLECTION LAUNCHING AT SPRING FAIR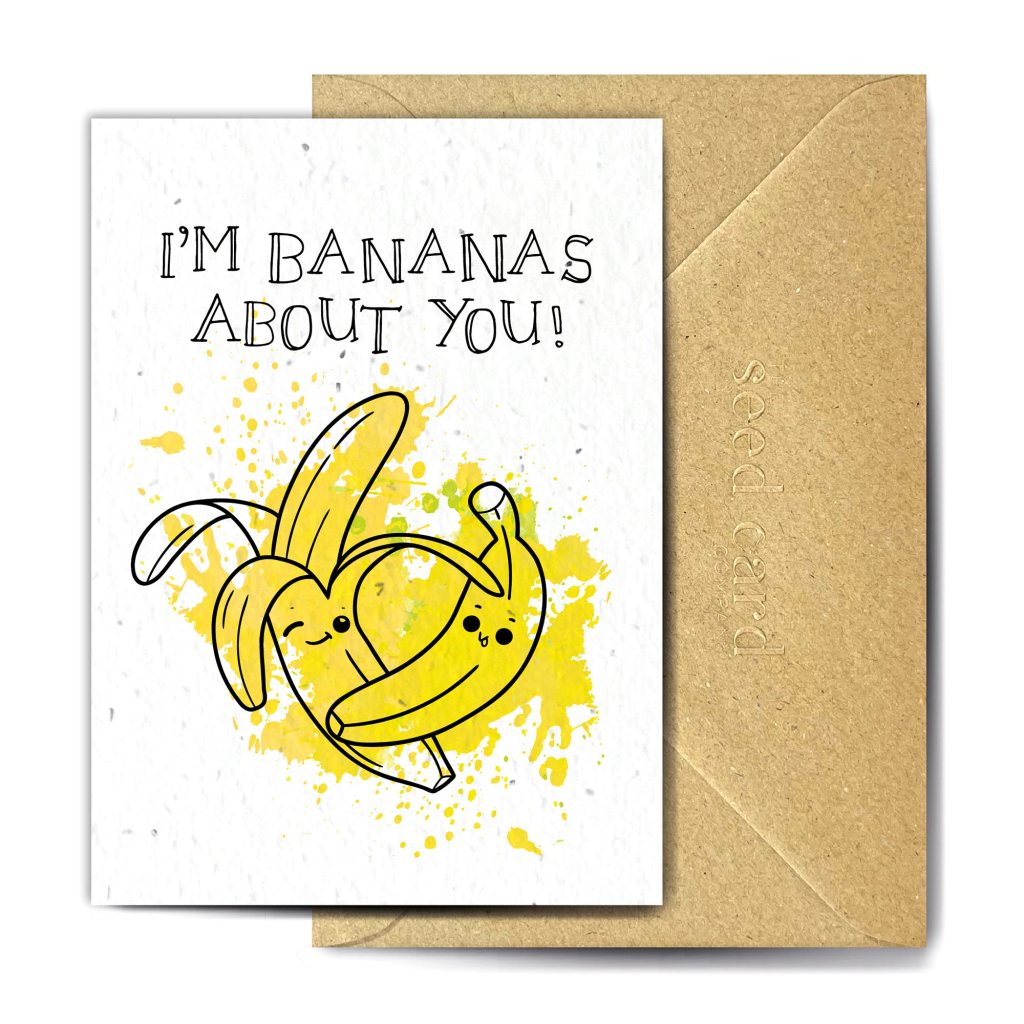 In celebration of its first year in business, The Seed Card Company will launch an exclusive new collection at Spring Fair and Top Drawer this February. Created as a sequel to its hugely successful Oodles of Doodles range, The Doodlings pairs some of the brand's infamous puns with adorable anime inspired characters for all greeting card occasions and needs. From espresso drinking, flower loving, and foodies, there's a unique design for everyone.
Joining the new The Doodlings collection, will be an additional six Plant Pot People designs, new Christmas and everyday Greetings designs for the Continuous collections, and new Mother's Day cards across most of the collections. These and the brand's entire range will be on show at Spring Fair on 6-9th February at Stand 3P30, NEC Birmingham, and at Top Drawer on 20th – 22nd February at Stand Q75, Olympia London.
Since its direct-to-consumer launch in February 2021, The Seed Card Company has experienced astonishing growth and success. In September 2021, the brand made its wholesale debut at Autumn Fair and opened over 150 new accounts.
Kay Patel, Co-Founder of The Seed Card Company says: "It has been one of the most momentous and memorable years, we have all been blown away by the response to The Seed Card Company and the impact it has had in the market in its first year. We are very excited to continue to build on our business as one of the best and most reliable creators of seeded cards and we have worked incredibly hard to ensure we use the highest quality materials to ensure our cards actually grow into beautiful wildflowers. Creating a sequel to Oodles of Doodles in celebration of our 1st birthday was such a joy and we can't wait to showcase The Doodlings and all our other new and existing designs at Spring Fair and Top Drawer."
The Seed Card Company offer an inspirational range of beautifully designed bio-degradeable, recyclable and plantable eco-friendly greetings cards, notecards, thank you cards, and wedding suites made from post-consumer waste embedded with wildflower seeds, or post-consumer/industrial eco-friendly board, and printed with vegan-friendly inks. The thriving corporate division of the business creates business stationery, leaflets, gift packaging, and branded promotional material.
As a plastic-free and zero-waste business, The Seed Card Company printers do not use ink cartridges and any off-cuts from card sheets are reused as another piece of stationery, donated to schools, or planted. Any non-seed stationery items use a 100% recycled, post-consumer or post-industrial waste, eco-friendly board which is completely chlorine and acid free and carries the 'Blue Label' certification. Envelopes are made entirely from post-consumer waste, recycled FSC material and use a natural starch-based adhesive. Stickers are made from sugarcane and hemp and tissue paper is 100% recycled and not bleached, and the boxes and mailers used to post orders out in are recycled and recyclable.
For further information please visit www.theseedcardcompany.com or IG: @theseedcardcompany