 THE SOMERSET TOILETRY COMPANY CELEBRATE 20 YEARS

2019 is a truly exciting year for The Somerset Toiletry Co team. To celebrate their 20th anniversary, founder Sakina is planning a team event next month to fundraise for a local cause and consider the direction for the 20 years ahead.
Roger and Sakina Buoy foundedThe Somerset Toiletry Company in 1999. Serial entrepreneur Roger andaromatherapy expert Sakina identified a gap in the market to produceexquisitely made, honestly priced body care and home fragrance. Following theinitial success of producing body care for other companies, the businesscreated own-branded collections, now sold in over 50 countries worldwide.
The team is celebrating the company's 20th anniversary in September, by walking 20 miles across the Mendip Hills. The team-building exercise will be used to fundraise for The Happily Ever After Dog Rescue (HEA), a local family-run dedicated to rescuing and rehoming animals in need. Please get in touch if you would like to support the event or require more information about the HEA.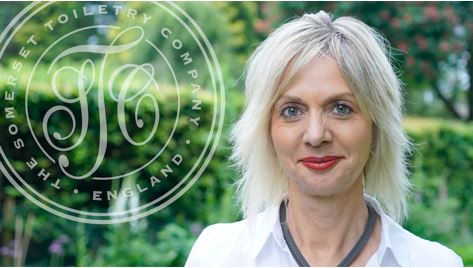 "Our 20th year makes usconscious not only of our creative path but also of our environmental legacy." Sakina Buoy
The time spent walking acrossthe local Area of Outstanding Natural Beauty will be a time to both reflect andconsider the company's direction of travel. Sakina is committed to drivingsustainability and as a result, existing processes and policies are underreview. Not surprisingly, packaging is high on the agenda.
The Somerset Toiletry Co.plan to reduce, reuse and recycle as much as possible in terms of plasticpackaging moving forward. Next year, the company are introducing recycledplastics and 'Break Down Plastic'(BDP) into their packaging. BDP is a revolutionary organic polymer used todegrade plastic waste within a few years (not centuries), should it end up inlandfill.
The Somerset ToiletryCompany is renowned for beautifullyfragranced, yet affordable (cruelty-free) gifts. Developing own-brandedtoiletries, as well as private label for leading retail groups, products areavailable from selected stores nationwide or online.