 Thoughts of a CEO | Future Focus
Thoughts of a CEO | Future Focus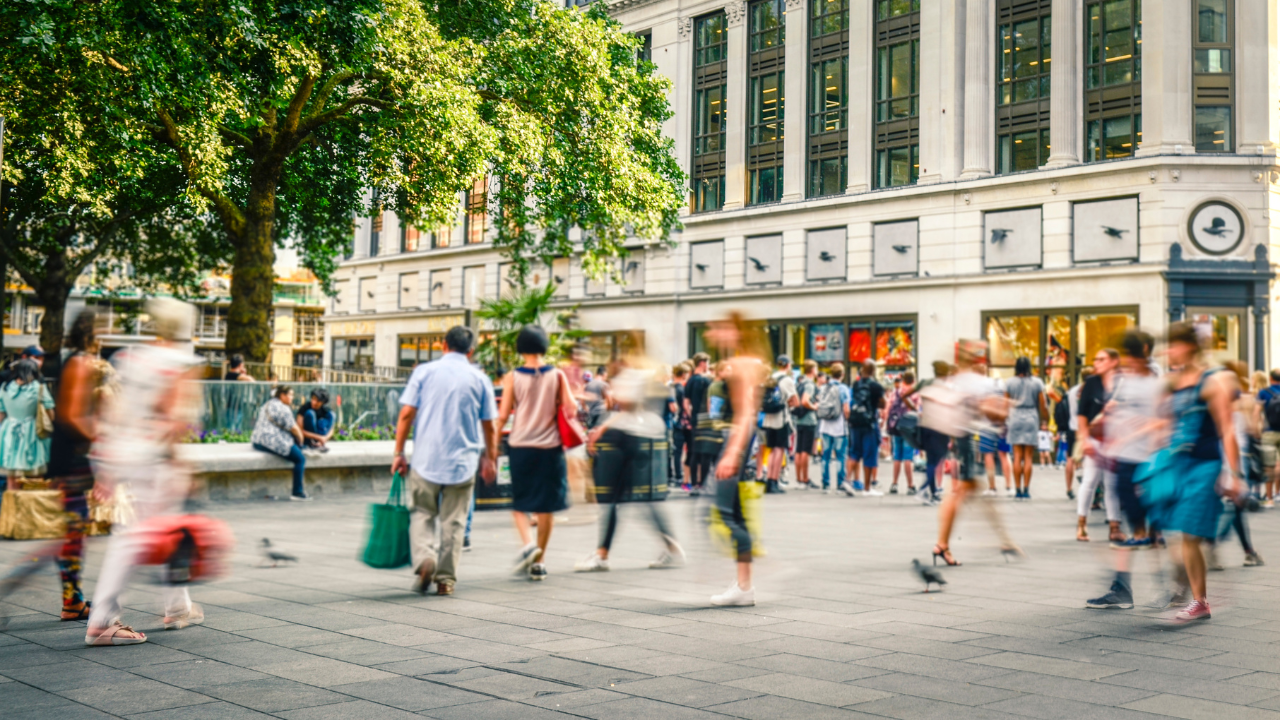 2022 has certainly been another transformative year in gifting and retail, and the continuously changing landscape means that retailers and brands must step up their game if they want to thrive in 2023. Today's Thoughts of a CEO is not reflective, nor is it trying to scaremonger. Instead, I want to share with you what we at the GA have planned to ensure that we are supporting you and your business navigate the interesting road ahead. I will be discussing retail trends to look out for and identifying some of the key projects we will be working on in 2023 to ensure your business continues to thrive.
So, let's start by looking at the customer trends that have crystalised in the past few months and are set to dominate the gifting and retail markets. Of all the trends we have identified here at the GA, they are all driven by change and innovation. We have had over 100 mentor meetings with members so far this year, and we often discuss the changing consumer environment so businesses can effectively plan. Giftware businesses need to stay on top of retail trends that will impact their success, to get ahead of the curve. Embracing change will help suppliers and retailers achieve success in 2023.
Recognising and understanding trends in our industry will ensure that you can identify new opportunities, whether that be branching out into new market segments, launching new sales and marketing channels, developing new products and services, improving sustainability and supply chains, or providing new customer experiences. Identifying opportunities early will ensure you stay one step ahead of the competition and enables you to achieve your business goals.
Here are top 4 trends to watch out for (I will write more on these next month):
1. eCommerce and social commerce are here to stay. There are now an estimated 12 to 24 million e-commerce stores globally, and 58.4% of internet users are buying online each week.
2. Personalised experiences are a vital component of any eCommerce experience. As technology and analytics capabilities evolve, retailers lagging in personalisation will be playing catch up in 2023, to create equally compelling experiences on their channels.
3. Reviews and testimonials are crucial for consumer decision making. In a LinkedIn poll carried out by Intelligence Node, 41% of respondents specified that they found consumer reviews and ratings the most important factor while making a purchase online.
4. The circular economy needs to be at the heart of your brand messaging moving forward. 52% of consumers today value increased sustainability efforts from brands, an effect of the pandemic's forced changes in buying habits.
So, with all this in mind, the tiny but mighty team here at the GA have some big plans for 2023. Plans designed to steer you, guide you and support you in all your growth plans. The first big project for us is the development of our educational output via our website. The GA is known for its unrivalled knowledge, support, guidance, connection, and opportunity. Our team spend a good portion of the year visiting every appropriate trade show in the country, speaking to our members, understanding what their needs are, offering advice and encouraging them to take on some of the further retail opportunities provided by the organisation.

We exist first and foremost for our members, providing resource, advice, and connectivity so that, no matter what we face in the future, we not only survive but thrive. We have been on the front line of retail now for over 75 years and totally understand the challenges faced by our members. Collaboration and education are key – driven through a determination to provide opportunities for learning and inspiration via our proposed education and resource offer. Now more than ever, we recognise how vital it is for us to engage, support and drive growth in the industry we care so passionately about.
Next year, to ensure that our members remain ahead of their competitors, and they can identity new opportunities, we will also be enhancing the business mentoring programme that has been so successful this year. The objective of the mentoring scheme at the GA is to mastermind where your business is at and help you overcome the challenges you face so that you can continue to grow.
Every member is entitled to one mentoring session with our CEO or an expert in their field from our National Committee. Our mentoring sessions take a deep dive into the issue or issues your business is facing and we keep in contact with you to ensure you are moving forward. For those of you who have been a member for some time, you will know that we are always on hand to talk.
In a nutshell, we have another challenging year ahead, but the outlook can still be positive. No more so than now, does being part of an industry body mean so much: a direct line into government, a powerful advocate for our industry, community, mentoring, support, knowledge, and education. We are so much stronger together and we look forward to success in 2023.