 THREE WEEKS TO GO...
THREE WEEKS TO GO...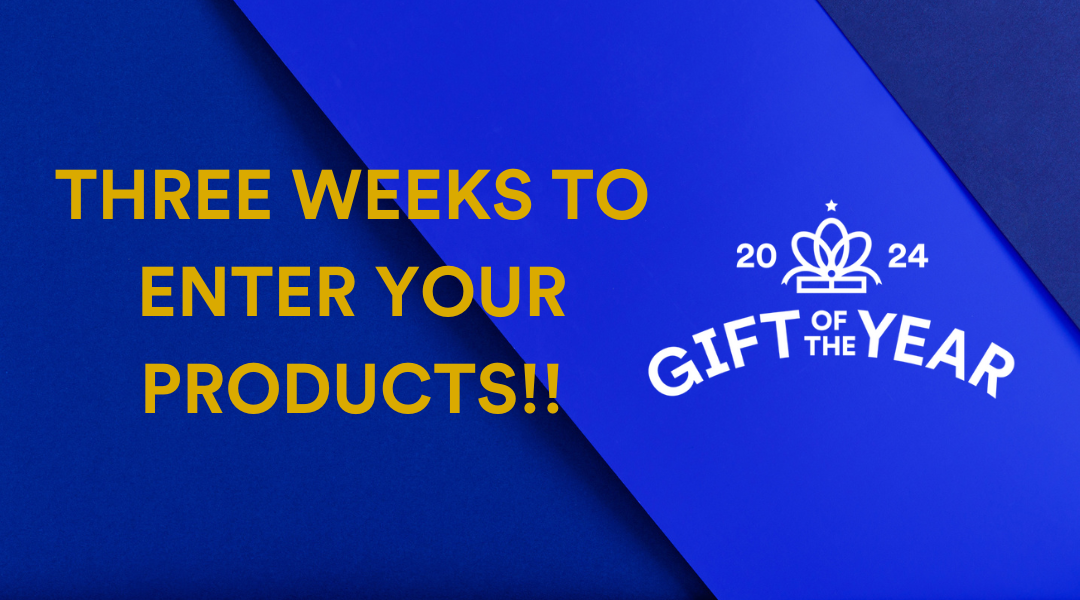 Where has the time gone...This is your three-week countdown to ensure that your products are entered into our Gift of the Year Competition. If you have started your entries already you have time to complete these and make any changes and tweaks you need, if you haven't already entered then what are you waiting for, get an account set up if you haven't already and get your amazing products entered today

We have seen some incredible products entered so far which you will ab able to see below and we have also had some amazing judges signed up to judge the awards and view your products. Even just by entering you are ging to be under the watchful gaze of some great retailers who are looking for the next best, exciting and innovative new products.

...So what are you waiting for? Set up your account and enter your products today. If you already have an account, simply log into your profile and enter your new ranges now.
Keywords: awards, gift of the year, three weeks to go