 TILNAR ART THE NEW HOME OF AZETI INTERIORS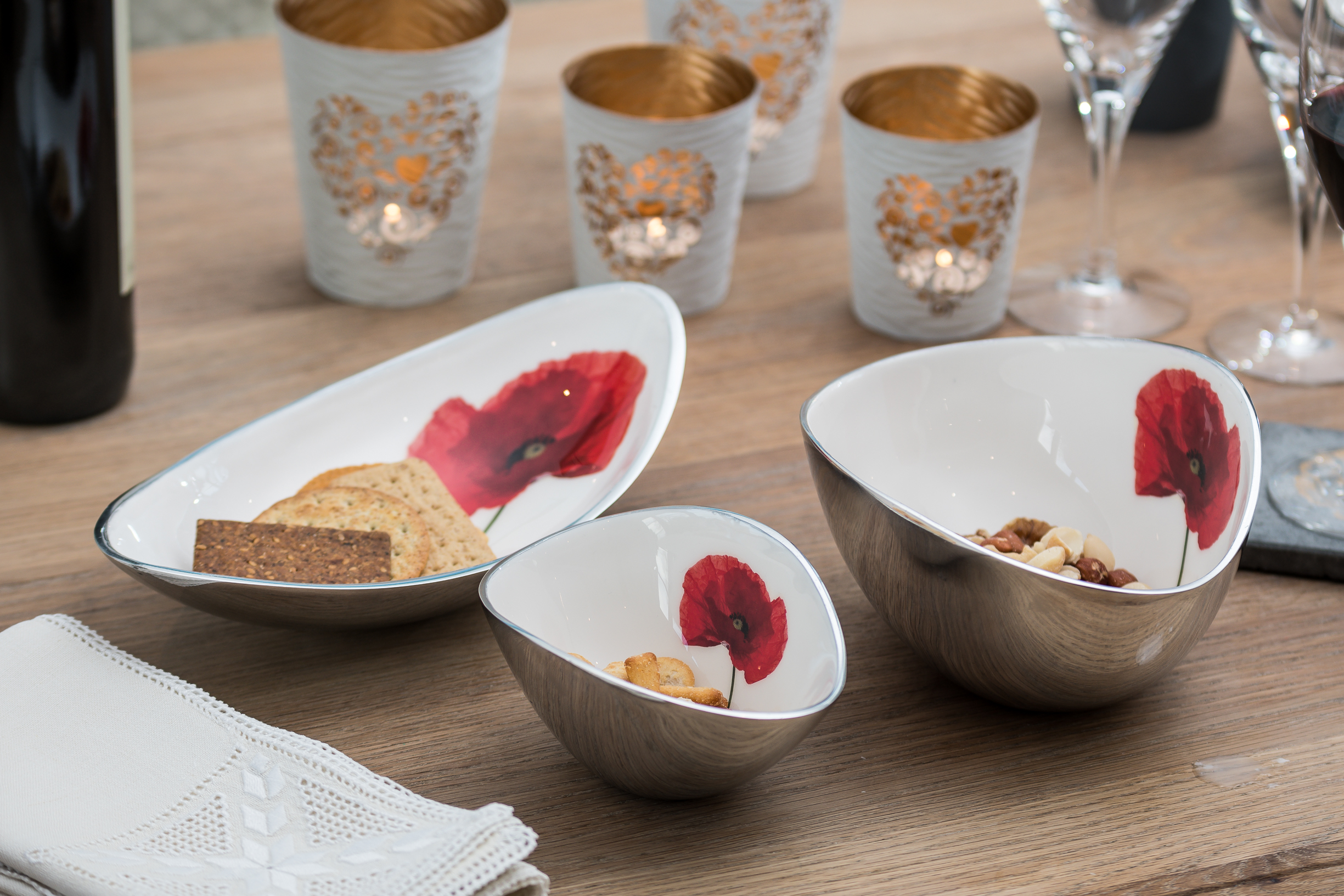 Tilnar Art, the Fair Trade supplier, is delighted to be the new home for Azeti Interiors.  These new ranges to Tilnar Art will be shown at Spring Fair 2018 at the NEC Birmingham, 4-8 February 2018 Hall 4 Stand F01, along with many other new products throughout the collections.
Azeti's signature range is a collection of recycled food safe aluminium bowls, platters and dishes that come in various colours, designs and sizes. They are Fair Trade and handmade by Indian artisans working in cooperatives.  The products are cast, then rough polished and enameled before being beautifully finished with a smooth polish.  Every one of these items is individually made to the very highest quality with a hand finished colour enamel inside.
Each product also comes with a superb presentation box making a perfect gift.
Tom Hawes, Director of Tilnar Art is quoted as saying 'We are all really excited here at Tilnar Art for 2018. Adding the Azeti Range to our collections is a natural progression for us as all of our products are Fair Trade and Handmade. We have also been able to lower the price points for the Azeti range making them a really attractive addition to any retailers' stock.
[gallery ids="3478,3479" type="rectangular"]
We are particularly delighted with the range of Pattern aluminium bowls as this unique collection is now exclusive to Tilnar Art. Another outstanding feature is that this product could be turned into bespoke own brand products with images of your choice. This we feel is a really great selling point for many retailers for whom own branding is key.'
Please visit www.tilnarart.co.uk to view all the ranges and products. Or contact Tom or Nicky on 01277 362815 or sales@tilnarart.co.uk
TILNAR - This Is Life Not A Rehearsal – I thought before I bought
To find out more about the giftware association please get in touch at enquries@ga-uk.org