 TRADE SHOWS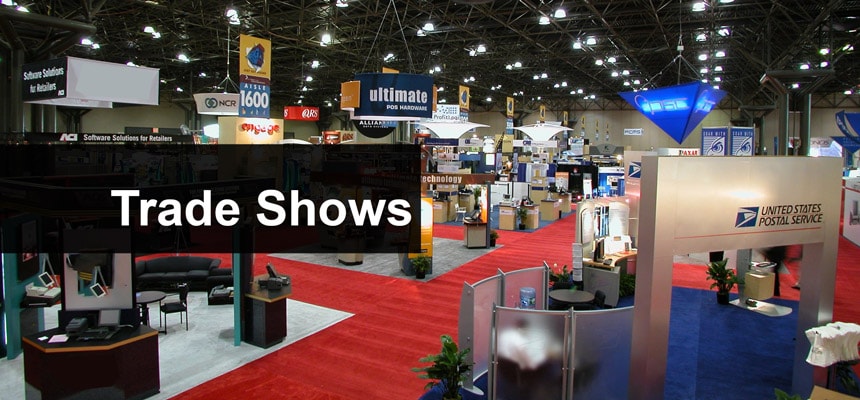 BCTF Cancelled
We have to, unfortunately, report that the BCTF: London show has been cancelled. The Event due to take place on Brick Lane in London on September 10th – 12th 2017, will now unfortunately not be going ahead. For more information please contact info@bctf.co.uk
Home and Gift Buyers Festival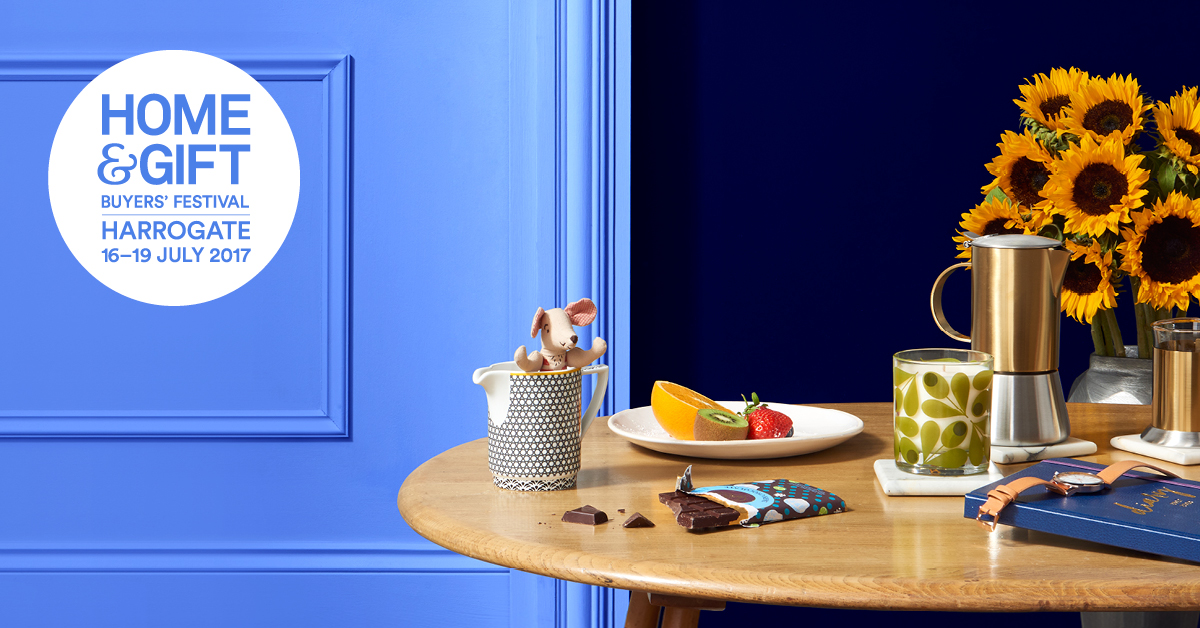 A key date in the retail buying calendar, the Home and Gift Buyers' Festival remains the retail industry's favourite. Flawlessly mixing business with that quintessentially British holiday vibe it's a huge contrast to a 'big, grey box' event, Home and Gift stands out as how business really should be done. As the first event in the second buying season it's the perfect opportunity to get your pick of product for A/W, Christmas and Spring.
For nearly 60 years Home & Gift has been the launch-pad for the greatest of giftware, jewellery, home, greetings products – gifts that have been craved, loved and cherished by generations of customers. We've built up a strong reputation amongst retailers, designers and manufacturers alike and always strive to provide a professional and friendly backdrop for sourcing products as well as networking and meeting industry leaders.
From its early years as a group of suppliers putting on a small event in a hotel, Home & Gift - or 'Harrogate' as many still know it – has grown to be a firmly-inked date in the diaries of generations of retailers and exhibitors.
Visitors have been coming to Home and Gift for years and some describe it as a gathering of old friends. The fact that visitors return again and again really is a testament to the value of the show – whether a large retailer or an independent trader, Home and Gift is a one stop shop for all buying needs.
Manchester Stationery Show announced
[gallery ids="1245,1246" type="rectangular"]
THE NEW MANCHESTER STATIONERY SHOW WIL RUN ON TUESDAY 31 OCTOBER AND WEDNESDAY 1 NOVEMBER.
A specialist writing and paper products show, focused on design led and fashion-forward product; run at the perfect time for buyers to select product for the new year.
WHY MANCHESTER?
the London Stationery Show reveals a clear pattern of attracting a southern biased audience – with just over 65% of all visitors travelling to the show from London and the South East.
This is reflected by national high street data which shows a 60/40 split in stationery and gift retailers based south and north of the midlands.
The choice of Manchester as a location is based on its links not only to the north of England, but also the Midlands, making it well placed to become a stationery magnet for the region.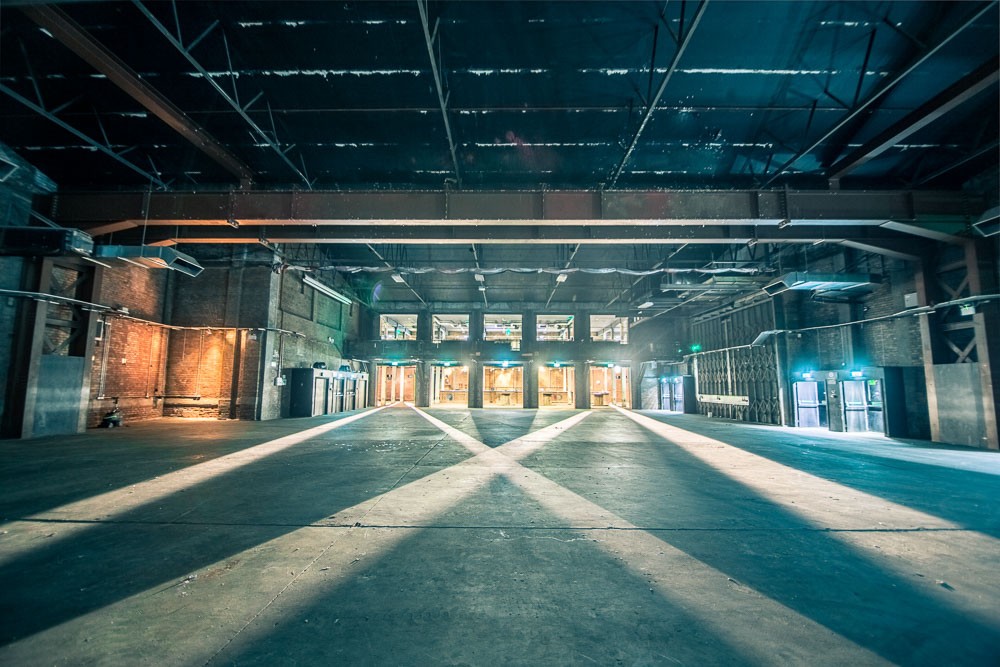 WHO DO YOU WANT TO MEET IN MANCHESTER?
As a stationery supplier, you want to meet people from across the industry, with the power to make decisions. Like London, the Manchester Stationery Show will be a specialist show, with a clear product offer from leading brands and suppliers.
This offer will be supported by key features; a seminar program offering views from across the industry and insights into the latest trends and fashions, a Manchester LaunchPad to draw in new talent from the area, a Creative Hub to get visitors hands-on and engaged and a New Product Display area to showcase new developments.
The Manchester Stationery Show already has access to the UK industry key players and to current retailer and buyer data.
the London Show attracts visitors from across the industry including booksellers, craft retailers, dealers and wholesalers, department and variety stores, gift and greeting card retailers, mail order and online business, visitor attractions, specialist print & copy shops and stationers and all the national supermarkets. Just under 50% of visitors to The London Stationery Show do not visit Top Drawer or Spring Fair.
The corresponding data for the Midlands and North shows a similar mix of business, with a slightly greater proportion of independent chains, but less grocery head offices
WHERE WILL YOU BE MEETING THEM?
The Cotton Sheds at Victoria Warehouse are historic, and cool – which sums up both Manchester and our chosen venue nicely. The Victoria Warehouse is a solid Mancunian landmark which has been developed into a modern, industrial space that we can make our own.
Easily accessible from both the North and South by car, train, tram and bus, the Cotton Sheds sit within a great transport network with a good choice of travel options for our target audience.
To find out more about this exciting event please contact:
Hazel Fieldwick – hazel.fieldwick@oceanmedia.co.uk
David Rebelo – david.rebelo@oceanmedia.co.uk
T – 020 7772 8461
Scotland Trade Autumn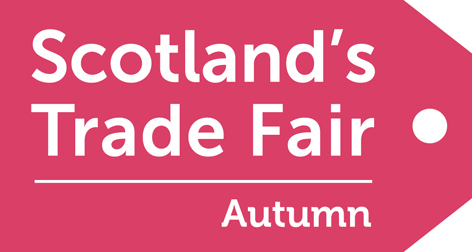 Christmas seems to come earlier each year but as a retailer, it's good to be organised. So make sure Scotland's Trade Fair Autumn is firmly in your diary from 17-18th Sept at the SECC, Glasgow. It's the last chance to order pre-Christmas and there is a spectacular line up of exhibitors this year.
Over 130 exhibitors have been contracted so far and offer a great variety of gifts, homewares, jewellery, accessories as well as food and drink gifts. New to the Show are Ty, the big beanie toy specialists, Sandia Silver's exquisite jewellery, White Rabbit skincare and House of Tweed, as well as many more. With bookings up on last year and a successful tourist season predicted it is hoped the Show will be at capacity this year.
Retailers love Scotland's Autumn Show as it is more intimate than many others and always has a wide selection of friendly exhibitors and interesting products that will meet the needs of the 1500 buyers that attend.
A central feature of the Show is the Launch Gallery for young, original companies under two years old. This year's Gallery includes J Boult Designs with his original men's gifts, Christopher Dawson Heritage homewares, and Wild at Art Design high-quality souvenirs and gifts.
Repeat orders are a big feature of the Autumn Show and there are certain established companies that form the backbone of the event. Earth Squared's bags and fashion accessories are always popular gifts, as are Highland Stoneware, Leather Guild, Pocket Mountains and Sheila Fleet Jewellery. Other stands that stand out with some particularly great new products will be Siabann (The Ochil Skincare company), Stag Design, Tartan Twist, Claire Baird, Beesy's Beeswax Candles, and Urban Outline candles.
Food and drink exhibitors are included following their inaugural success with tasty Christmas gifts last year and include companies such as Chrystals Shortbread, Scotia Spice, The Chilli Experience and Annie D's Scottish Confectionery.
Mark Saunders, MD of Springboard Events, who organises the Show said: "Our Autumn Show provides the perfect platform for re-stocking for the frantic Christmas retail season. There is an excellent mix of really interesting exhibitors with gifts for all retailers from clothes to food, accessories to homewares. With a wide range of price points this Show is certainly not to be missed if you want to succeed in the final quarter of 2017."
Karen Shand from gift shops Proposals said: "I like the timing of the Show and especially being able to come here when you've seen a lot of the other shows but there are still gaps in your buying. It's on my doorstep and I always place lots of orders."
For more information, please contact fenella@fenellataylorpr.co.uk