 TRADE SHOWS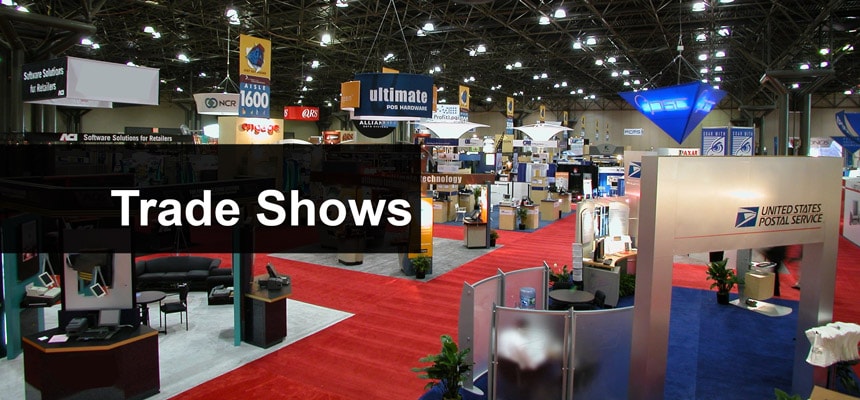 As we enter the last three months of the year the one thing that is on everyone's mind IS USUALLY Christmas though there are a few 'Trade Shows' that we will be attending that you still have time to visit too before we start looking towards the new year.
The Gift Show 2017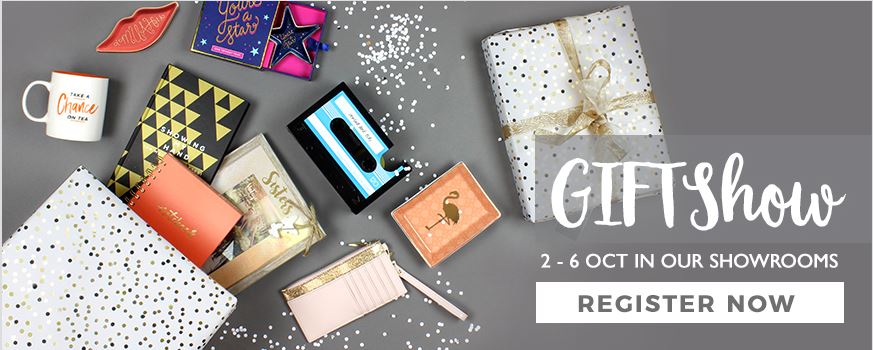 After a successful first run last year, from the 2nd – 6th of October, WIDDOP and Co will be hosting their annual gift show in their north Manchester Showrooms. Selecting products in the run up to Christmas, it is key you can ensure your store is stocked up with the most desirable stocking fillers for the festive season; WIDDOP and Co's annual gift show takes the stress out of stressful Christmas shopping. There will be show only promotions across the ranges as well as tips and ideas on simple ways to create eye-catching gift displays. With a special focus on their Men's and Ladies' giftware, including their brilliant licences Rosanna and Studio Oh!, and their hit making Musicology range, WIDDOP and Co. aim to demonstrate gift giving can be more exciting than a boring pair of socks. As an added bonus, all of their remaining Christmas 2017 range will be half price from the beginning of October, an excellent time to top up on your Christmas stock at a reduced price! To book your place at The Gift Show, call WIDDOP and Co sales office on 0161 688 1226.
https://www.widdop.co.uk/
East Anglia Gift Fair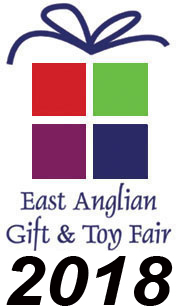 Are you looking for more customers within Norfolk, Suffolk, Cambridgeshire, Lincolnshire and Essex? Are you fed up with paying way too much for your trade fairs?

If the answer to both these questions is YES then the East Anglian Gift Fair could be the trade show for you!

EAGF18 is organised by a fellow exhibitor and floor space costs just £49.00 per m2.
EAGF18 will introduce you to decision makers from independent retailers, garden centres, heritage sites, tourist attractions and department stores looking to secure all the new and exciting products for 2018.

After last years successful show at St Andrew's and Blackfriars' Hall, we will be holding the 2018 EAGF at the same, excellent venue.
The Stationery Show Manchester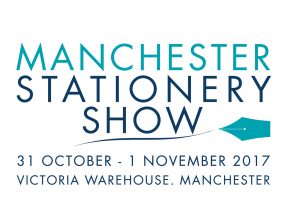 The Manchester Stationery Show is a brand new 2 day stationery extravaganza taking place at the Victoria Warehouse in Old Trafford.  Designed to complement, both in timing and geography its elder sister, the successful London Stationery Show; Manchester is already developing its own style which is partly to do with our chosen venue – industrial chic here we come – but also the time of year.
So, if you buy or sell writing and paper products, or are thinking of doing so, this is the exhibition for you. Look out for some amazing last minute deals for Christmas, but most importantly get ahead on your planning for the 2018 spring/summer season! There is nothing else like it.  It's where fashion meets function.
The Manchester Stationery Show offers buyers a great selection of writing and paper products with everything from the everyday to high end. It's easy to see what's new and who's new, and make the best possible use of your time.  There are a lot of exhibitors and brands at the Stationery Show that you won't see at other UK events.
Farm Business Innovation Show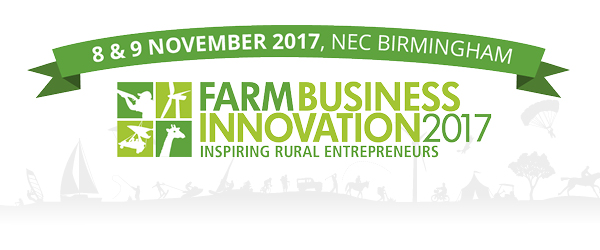 We are excited to be partnered with the Farm Business Innovation Show running November 8th & 9th at the NEC in Birmingham. The Farm Business Innovation Show is the free event for farmers, landowners, estate owners, and rural entrepreneurs to find the inspiration, advice and resources they need to grow, diversify or evolve their rural businesses.
Be sure not to miss the 500 world-class exhibitors, 200 expert led seminars, interactive workshops and live debates that will be onhand to provide you with all the tools you will need to diversify and expand your business, and increase your income. 2017 promises to be the best year yet with keynotes speakers such as Michael Eavis of Worthy Farm and Glastonbury, Tom Amery of The Wasabi Company and Dan De Baerdemaeker of British Deer Farms and Parks Association.
The event is free to attend! You can register for a free ticket via www.farmbusinessshow.co.uk. Your free ticket will also give you access to the sister shows - Country House Business Innovation, Holiday Park & Resort Innovation and Family Attraction Expo - all running alongside
Going Global

We just wanted to remind you that Going Global Live is coming up fast on the 16th and 17th of November! Do you have your free tickets yet? The Giftware Association only has access to a limited number of tickets so make sure you register for yours via the website!
The event is back at the Olympia in London and we think is better than ever before! It has pulled out all the stops to provide:
? Great topics that will empower your business and will help your brand go global
? 40+ keynote speakers to bring you the hottest content and international markets overview
? 2 days that will connect you with the entire business community within your industry
Your time is the most precious asset! That's why we brought the best influencers in the industry.
? Richie Santosdiaz, Investor & Trade Expert and Forbes Contributor
? Annete Klerks, Officer of Economic Development City of Dusseldorf
? Goncalo de Vasconcelos, CEO of Syndicate Room and Forbes Contributor
We can't wait to get started and highly recommend that if you are at all interested in trading in an international market, that you come down to Going Global.