 Why the Gift of the Year Awards Are Transformative for Retail and Giftware Brands
Why the Gift of the Year Awards Are Transformative for Retail and Giftware Brands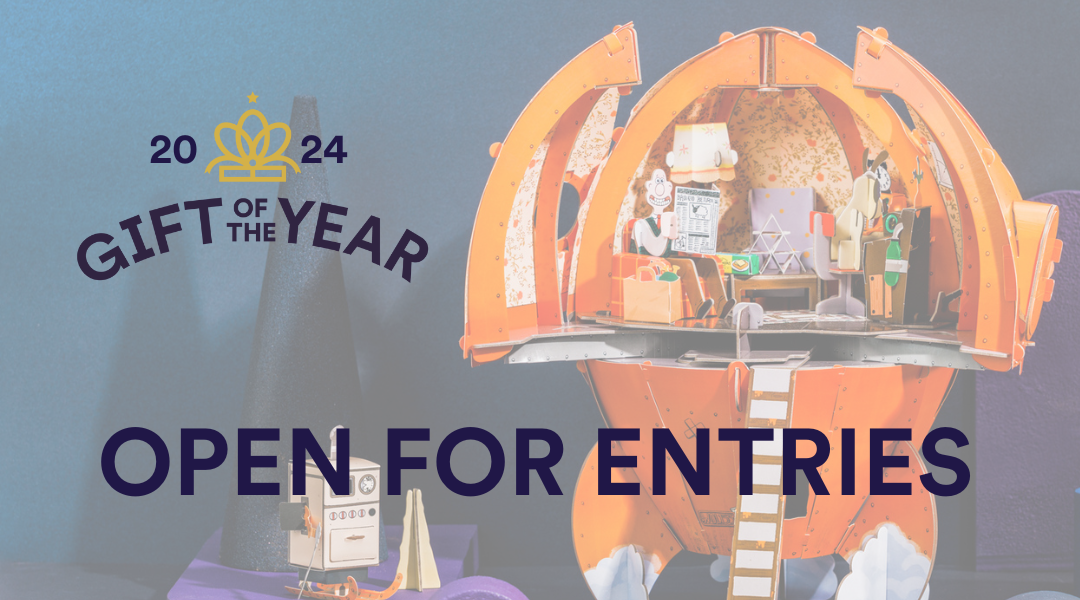 In the bustling landscape of the retail and giftware industry, brands constantly strive to make their mark and differentiate themselves. The Gift of the Year awards, renowned as the industry's pinnacle of recognition, have consistently spotlighted outstanding new products, trailblazing talent, and inspirational industry efforts each year.
Let's delve into the wide array of benefits associated with participating in these prestigious awards:
1. Unmatched Industry Recognition:
Being titled a category winner at the Gift of the Year awards is not just an honour – it's a testament to excellence that resonates industry-wide. Brands that have previously entered reported a substantial increase in their sales and revenue, highlighting the significance of these awards.
2. A Unique Platform for All:
Whether you're a budding startup or a seasoned multinational enterprise, the competition offers an equal opportunity for every brand to shine and gain attention.
3. Comprehensive Exposure:
Entrants enjoy enhanced visibility, from showcasing at prominent trade shows and the exclusive Judging Area at Spring Fair, to the spotlight at Autumn Fair. Additionally, the winners' brochure, wide-reaching social media channels, and the grand awards ceremony work collectively to enhance brand presence.
4. Building Trust and Credibility:
An association or recognition by the Giftware Association, the UK's leading trade association serving the gift and home sector, instantly builds trust among consumers and industry peers. Established in 1947, this association has been unwavering in its support of its members, catering to diverse entities, from individual artisans to major high-street brands.
5. Networking with the Best:
These awards draw a spectrum of industry influencers and leaders. Participating brands are presented with a golden opportunity to connect, potentially forming invaluable partnerships, and gaining industry insights.
6. Elevating Team Spirit:
Achieving recognition on this scale is a validation of your team's dedication and hard work, naturally boosting team morale and enthusiasm.
7. Amplifying Your Marketing:
With a Gift of the Year nomination or win under your belt, brands possess a compelling narrative that can be seamlessly integrated into marketing efforts, helping to differentiate them from the competition.
8. Constructive Feedback:
Participation ensures that every brand, regardless of the competition's outcome, undergoes detailed analysis by industry experts. This feedback is invaluable, offering a roadmap for refining brand offerings and strategies.
The Gift of the Year awards, coordinated by the Giftware Association, represent more than just an award event. They offer brands a golden opportunity for growth, visibility, and transformation in the retail and giftware realm. For brands looking to make a lasting impression and achieve new heights of success, participation in these awards could be the key.