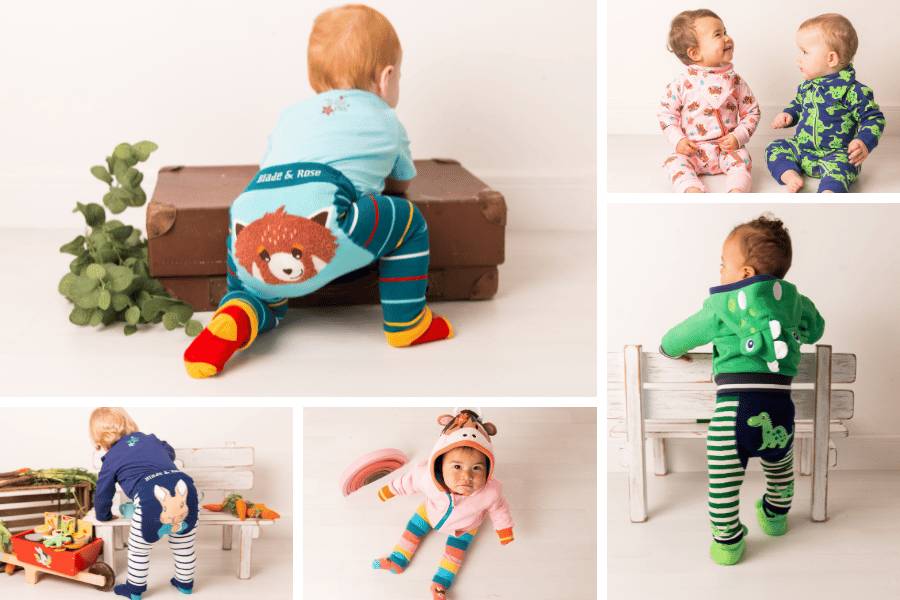 Blade & Rose is a leading British children's gift apparel brand, instantly recognisable for its original iconic and unique signature leggings, with fun and quirky designs on the bottom!
Blade & Rose regularly create wonderful new designs and product lines to light up little faces! The range is made with high-quality fabric that is durable, functional, washes well and is soft and kind to children's delicate skin. With accessible prices starting at just £3.50 for socks, to £40 for the colour changing raincoat, Blade & Rose offer excellent quality products and creative designs without the hefty price tag.
Ethical and respectful business practice is at the core of Blade & Rose's values. We have worked with the same factories since we launched in 2010 and have always worked closely with them, visiting regularly, and consider their relationship vital. All the factories we work with – have BSCI certificates, demonstrating they are treating workers ethically and legally.
Appearing at:
Harrogate Nursery Fair
With the sun finally shining and the majority of the UK winding down and looking forward to the summer holidays, Harrogate International Nursery Fair reminds the nursery industry not to leave booking for its October show until the last minute.
Stand Number: Hall Q, Q18