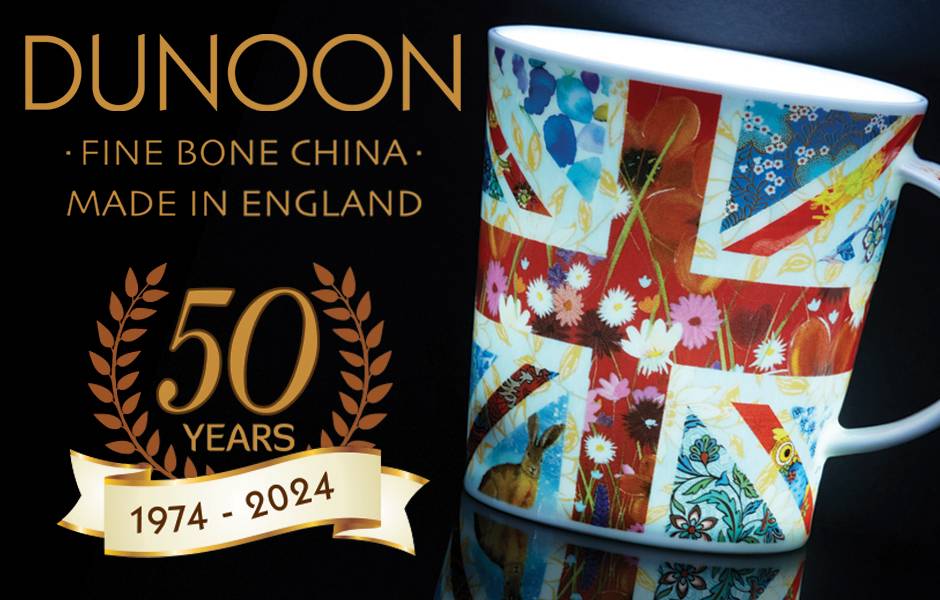 Dunoon is a thriving family business manufacturing the highest quality Fine Bone China mugs in Staffordshire, the heart of the British pottery industry.
Dunoon first started production in the pretty seaside town of Dunoon, Scotland in 1974 and their commitment to using highly-skilled craftspeople has established their long-held reputation for beautifully designed products using traditional methods which have been developed and refined over three family generations in the pottery industry.
Dunoon uses Fine Bone China clay sourced from Cornwall which contains 50% bone, this gives the mugs a lightness, a beautiful translucency coupled with bright whiteness and strength and each of their products are three times fired.
With innovative mug shapes, from the small and dainty to the large and oversized, Dunoon produces many patterns each year and has over one thousand in the range at any one time, for which Dunoon is famous.
Dunoon mugs are sold in quality retailers in the UK and Worldwide in more than 60 countries.
Dunoon is proud to say that tea and coffee aficionados claim that their drinks 'taste much nicer in a Dunoon mug'.