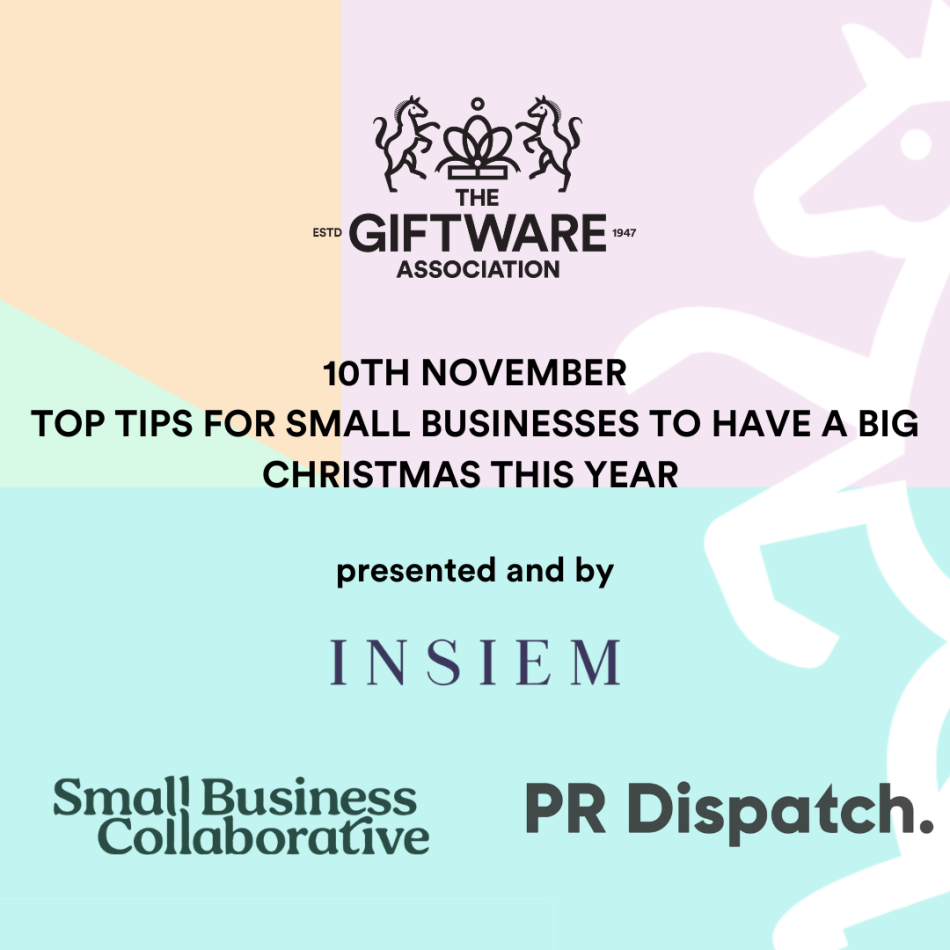 PR Dispatch
Rosie Davies-Smith, the founder of PR Dispatch, will show you what to focus on if you want to secure press coverage before Christmas.
While it's nearing the end of Christmas press, online publications will be compiling festive-focused content in the run up to Christmas, so there are still opportunities to be featured, but to be in with a chance, you must be in the editors' inboxes.
The Small Business Collaborative
Therese will be discussing some last minutes tips to get your products into wholes and some great tipson how to get the most from your wholesale
Video
Top Tips for a Small Business to Have a Big Christmas
Join us as we are joined by two special guests discussing how to have a big Christmas this year as a small business. PR Dispatch and The Small Business Collaborative will be sharing tips that you can act on now to boost last-minute sales and have a successful Christmas.
Price: Free