 Introduction to Mini Huddles - A unique series of Meet the Buyers events
Date:
Location: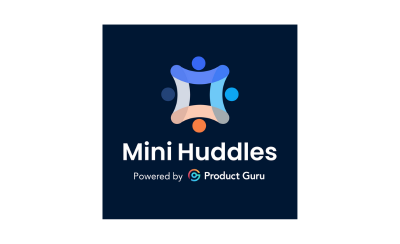 Exciting opportunities await at our exclusive Meet the Buyers events, Mini Huddles and we're thrilled to invite you to a live Q&A session where we'll spill the beans on this game-changing format!
What's all the buzz about? Our Mini Huddles events are not your average networking affair. It's a high-powered platform where your business can forge invaluable connections, get to speak to leading retailers in your category, and propel your brand to new heights.
During this dynamic Q&A session, we'll dive deep into the details behind this unique event format.

Here's what you can expect from the session:
Discover the magic of our buying panel: Learn how we bring together influential buyers and ambitious brands with the ambition to maximise your chances of success.
Insider insights from our Retail Success team: Hear directly from our team about what buyers are looking for at these events.
Building strong buyer relationships: Learn how to capture the attention of influential buyers, make a memorable impression, and establish long-lasting partnerships.
Exclusive audience Q&A: Have burning questions about the Meet the Buyer events format? This session is your chance to get answers straight from our team! Our panelists will address your queries, provide advice, and equip you with the knowledge you need to ace the event.

Mark your calendars, invite your team, and get your questions ready. Reserve your spot now.
⭐Mini-Huddles
Date: 27th-29th June
Categories: Gift Food, Pet, Spirits, Snacking, and Greetings cards & Stationery
Venue: Shoreditch, London

See you there!