 WOMEN IN GIFTS EVENT
Date:
Location: The GA, Federation House, 10 Vyse Street, Birmingham, 10 Vyse Street, Birmingham, West Midlands, B18 6LT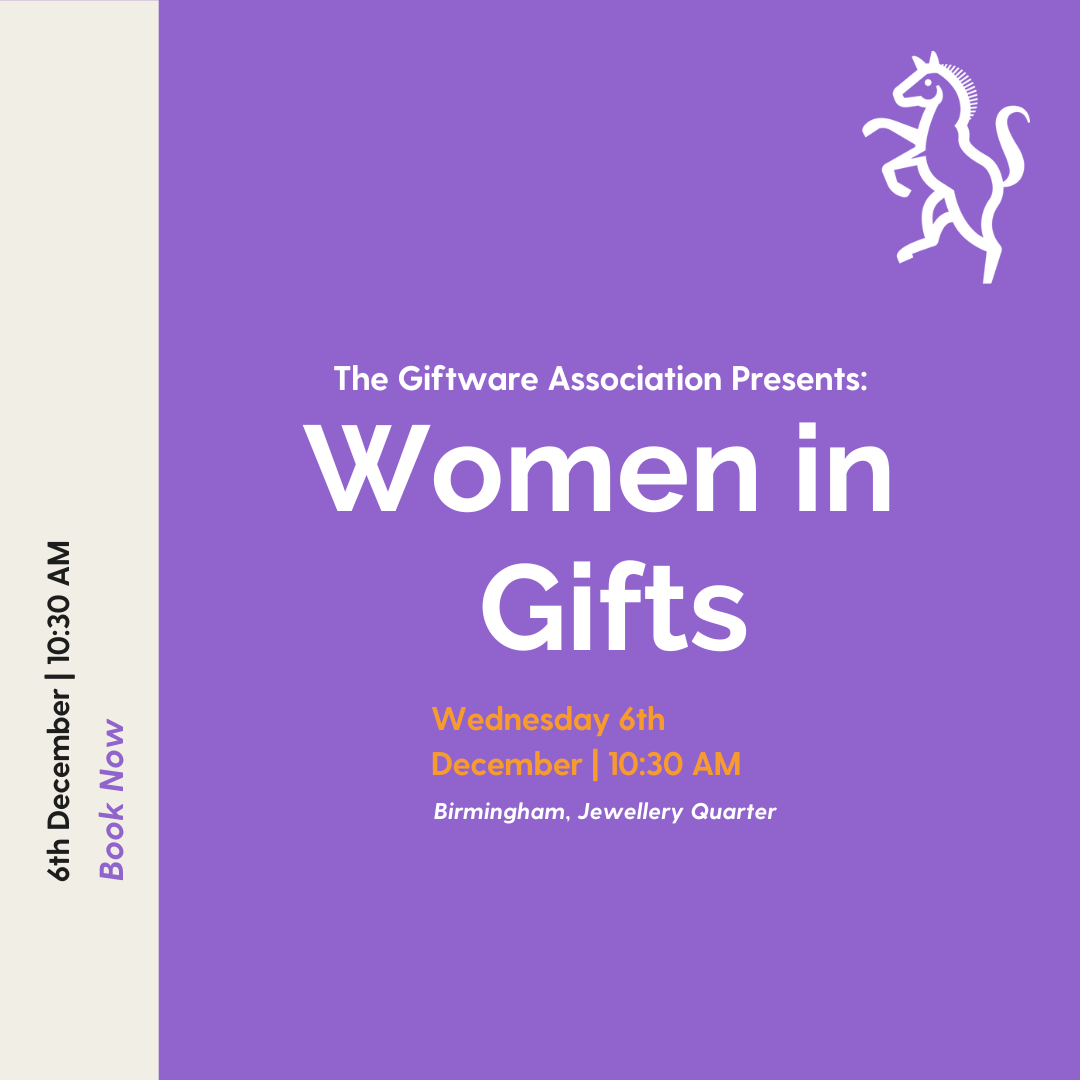 Ladies, get ready for a two-day celebration of the incredible women in our industry! Taking place at our headquarters in the Jewellery Quarter in Birmingham, this event promises to be the highlight of the year. We have an exciting lineup that includes keynote speakers, panel discussions and lunch included.
Our keynote speakers for the event will include Sara Miller of Sara Miller London and Hannah Dale from Wrendale Designs. Sara Miller will share her insights into her entrepreneurial journey, with a focus on brand development, licensing, and the balance between business and family life. Hannah Dale from Wrendale Designs will delve into business challenges, sustainability, and social responsibility, along with effective team management.
- Day event & lunch: £85.00 + VAT
- Day event including lunch & dinner: £130.00 + VAT
- Day event, lunch, dinner, and overnight hotel stay with breakfast included: £299.00 + VAT