 ALL CHANGE FROM JULY - GREENSHOOT HR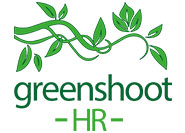 Re-furloughed someone after 10 June?

If you did re-furlough someone after the 10 June, this period will need to be for a minimum of 3 weeks and will take you into July (or beyond). I suggest this period of furlough is included in your claim for June. This claim needs to be submitted with HMRC by 31 July. (This does not apply to newly furloughed people - if you did not furlough for the first time by 10 June - too late).

Continuing to furlough full-time

You can do this right through until 31 October. Although, the aim of the tapering of furlough grant is to enable you to bring your business back to life.

Flexible furlough

From July, you will able able to mix work with furlough.

You will need a new and personalised agreement with each employee. Remember, this is a change to contract and should be in writing and agreed. Not only will flexible furlough enable you to bring people back in a way that fits with the amount of work, but also allows you to manage their return. Some staff will be desperate to get back but will have had (in some cases) several months off. Think how it feels to come back from a 2 week holiday or a short sickness. Returning to work in a phased way will not only benefit the business, but the employees too.

In terms of your claim for the grant for flexible furlough - check out exactly what you need to do with HMRC. The claim works in hours and there is a very specific HMRC calculation that determines an employee's hourly rate. Making weekly claims (or at least doing the calculations weekly) will help avoid errors.

Health & safety

You will have had to make changes to your workplace and introduce policies and procedures to avoid infection and monitor employees. Do your risk assessments and communicate with employees, including what will happen if they do not comply. If we become complacent our sacrifices over the last three months will be for nothing.

Documentation

Take time now to double check you have all the furlough letters, acceptances (texts and e-mails), risk assessments and claim forms on hand as evidence that you have followed the guidelines.

Double check all your claims to HMRC to ensure you have not over-claimed. Do this now whilst it is fresh in everyone's minds.

The quirks and the nuances

One of the reasons it has taken me a while to write to you again, is I have been on the phone and e-mail dealing with your individual quirks and nuances, sorting out how furlough fits with your plans. Even visiting clients covered in hand-sanitiser and carrying my own water bottle.

Remember - employment law still applies. This includes redundancy. If you are having to consider the possibility of redundancies, whether that be 1 or 20+ jobs, you MUST follow the correct procedure.
Karen is from Greenshoot HR and if you want to speak to her or have more details then please get in touch here or on her website - https://greenshoot.co.uk/