 ANOTHER BLOW TO THE HIGH STREET AS HOUSE OF FRASER ANNOUNCES 31 STORE CLOSURES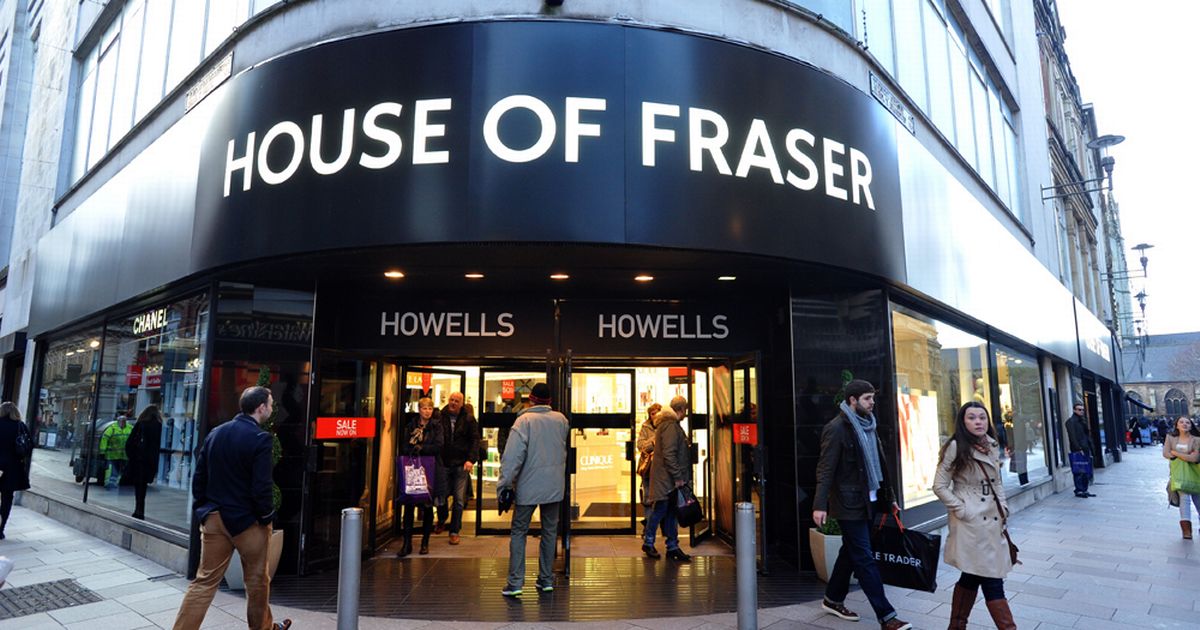 In what is surely another blow to the high street, Hosue of Fraser has announced that it will be closing 31 of its stores, leaving only 28 stores open in the UK of the departmental chain.
If the plan is approved, 2,000 House of Fraser jobs will go, along with 4,000 brand and concession roles. The stores scheduled for closure, which include its flagship London Oxford Street store and Birmingham will stay open until early 2019, House of Fraser said.
The retailer needs the approval of 75% of its creditors to go ahead. The Creditors will vote on the insolvency plan, which involves company voluntary arrangements (CVAs), on 22 June.
Frank Slevin, Chairman of House of Fraser said the company was adapting to the retail industry's "fast-changing landscape in order to give it a future and allow it to thrive".
He said the HoF stores currently present  "an unsustainable cost base" which "presents an existential threat to the business". So whilst closing stores is a very difficult decision, especially given the length of relationship House of Fraser has with all its locations, there should be no doubt that it is absolutely necessary if we are to continue to trade and be competitive. Our immediate focus is on our colleagues with whom we are communicating openly and supporting at this time."
Full List of Hosue of Fraser Stores under threat:
Altrincham,
Aylesbury,
Birkenhead,
Birmingham,
Bournemouth,
Camberley,
Cardiff,
Carlisle,
Chichester,
Cirencester,
Cwmbran,
Darlington,
Doncaster,
Edinburgh Frasers,
Epsom,
Grimsby,
High Wycombe,
Hull,
Leamington Spa,
Lincoln,
London Oxford Street,
London King Willam Street,
Middlesbrough,
Milton Keynes,
Plymouth,
Shrewsbury,
Skipton,
Swindon,
Telford,
Wolverhampton,
Worcester.
As well as the store closures, House of Fraser's restructuring deal will also see the rents slashed for a further 10 stores that will remain open.