 ART FILE AND NEW FACEMASKS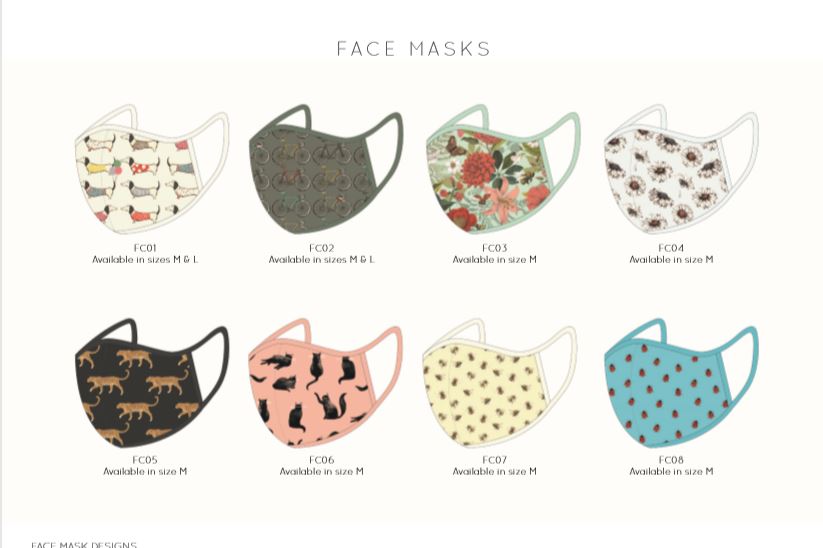 To the fashion conscious and sartorial stylish, these masks have become an extension of an outfit as well as an expression of personality away from the dull clinical masks, so it's great to see many businesses react to this trend and product their own high-quality funky designs.  One company that is producing masks is the Art File, manufactured in Turkey from The Giftware Associations connections.
Sarah Ward. CEO of The Giftware Association visited Turkey Manufacturing epicenter early this year to explore the possibilities that Turkey could offer to our members in manufacturing requirements, and hopefully give them more affordable options away from their Asian counterparts . The Art File have taken advantage of the Turkish factories and have used them to produced the design led face masks.
Ged Mace from the Art File states "Sarah has been promoting links with manufacturers through trade missions to other countries and as a result, has put us in touch with a textiles company. We wanted to offer our retail customers the opportunity to stock face coverings with Art File designs on them. The face coverings are made from 70% cotton and 30% polyester and can be washed up to 15 times. They also come in their own handy resealable bag. I am very grateful to Sarah and the GA for their support and for introducing us to a reliable manufacturer."
If you would like more information then please get in touch with The GA on simone.rose@ga-uk.org