 AUTUMN FAIR LAUNCHES INSPIRATIONAL PRODUCT PREVIEW
AUTUMN FAIR LAUNCHES INSPIRATIONAL PRODUCT PREVIEW
Autumn Fair, the UK's ultimate shop for shop for wholesale Home, Gift, and Fashion taking place from the 3rd – 6th September at NEC Birmingham, has launched an inspirational new and exclusive Product Preview offering buyers the scoop on the forthcoming show.
In the exclusive first look at what buyers can expect at the show, Autumn Fair has curated the most sought-after products. From gifts to greetings cards and footwear to furniture, the Autumn Fair Product Preview features the must-have products destined to be your next bestsellers. Register to visit Autumn Fair before midnight on Sunday 23rd July to receive a free copy of the Product Preview straight to your door. Limited copies are available so act fast, visit https://www.autumnfair.com.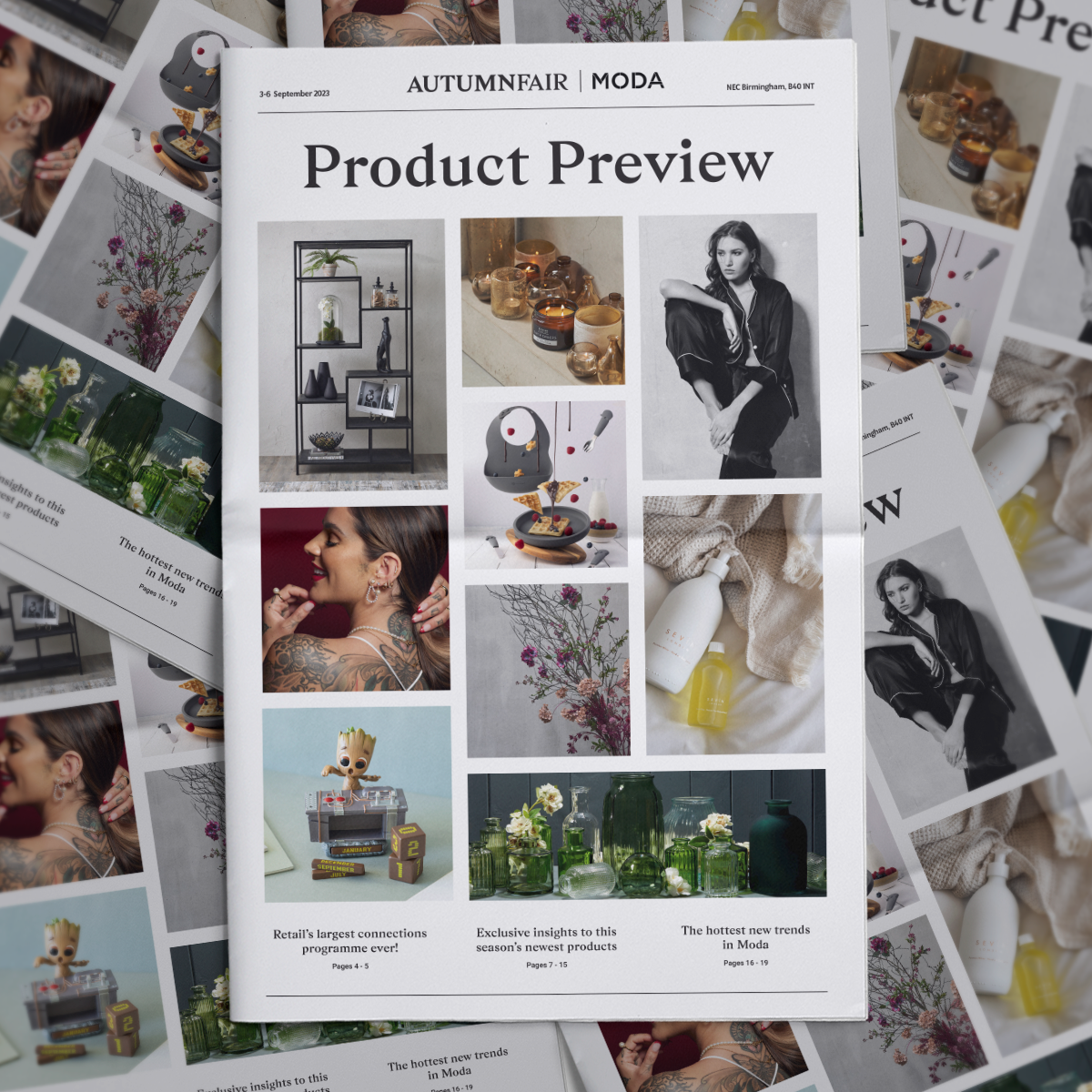 Harvey Nichols, John Lewis, Marks & Spencer, Harrods, Fortnum & Mason, Blue Diamond, Hillier Garden Centres, Card Factory, Coney's, Robert Dyas, Walt Disney Co., Holland & Barrett, Wilkies, Artistic Gift Boutique, Avon Cosmetics, Sterling Home, and Moonpig are amongst the thousands of leading retailers who have already registered. Benefit from a host of insights and exclusive perks by registering by the 9th August to be a part of Connect @ Autumn Fair. To connect, collaborate, and shop the show in the most efficient way register at https://www.autumnfair.com/connect-autumn-fair-buyers
Visit www.autumnfair.com for more information on Autumn Fair 2023.
For further press information and to arrange interviews please contact Philippa Suitters at Good Results PR Email: philippas@goodresults.co.uk