 Brand Licensing Handbook
Learn more about the brand licensing industry and take the next step for your brand or product, download the Brand Licensing Handbook to discover all the basics of the industry and how you can start your journey in licensing.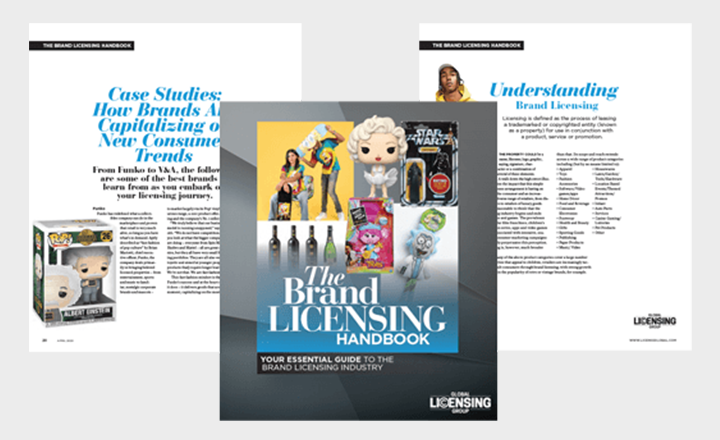 Whether you are a seasoned industry veteran or new to the field entirely, this handbook is designed to give you an overview of the business potential of licensing and highlight the value of brand extensions across verticals.
A walk down any shopping aisle illustrates the impact that brand licensing has on both the consumer and an increasingly diverse range of retailers, brands and manufacturers.
Licensing can extend a brand into new product categories and geographies, with new consumers. It is a way for brand owners to increase their current fan base and move into new businesses without major investment in new manufacturing processes. For retailers and manufacturers, brand licensing allows them to stand out from the competition and offer consumers the hottest brands as well as drive sales
From Pokémon action figures to NFTs featuring Crayola, the potential to leverage a brand for licensing or license out a beloved brand can deliver revenue and brand awareness to all parties involved.
This guide contains everything you need to know to get started in the licensing industry, including:
- Insight into the business of licensing and the different categories
- Case studies and style guides from leading brands, including Perry Ellis, V&A, Funko, Ford, Peter Rabbit and more.
- A breakdown of the licensing contract, key terminology, design and more
- Analysis of top trends and a breakdown of the overall market.