 BREAKING NEWS - RISE IN INTEREST RATES!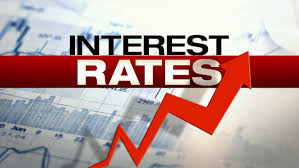 For the first time in more than 10 years the Bank of England has raised interest rates.
The official bank rate has been lifted from 0.25% to 0.5%, the first increase since July 2007.
The move reverses the cut in August of last year - made in the wake of the vote to leave the European Union. Almost four million households face higher mortgage interest payments after the rise, but it should give savers a modest lift in their returns.
As well as many of the country's 45 million savers, anyone considering buying an annuity for their pension will also see better deals.
How will this affect businesses?
Customers with debts have less income to spend because they will be paying more interest to lenders which means, unfortunately, sales could fall as a result. Businesses with high overdrafts will have higher interest rates because they will be paying n innovation.more back and have less to spend on innovation.
The hike had been almost universally expected by financial markets, after the MPC had previously signalled in August that it was likely to increase rates by the end of the year if the economy developed as expected.